For Dad: flowers on vinyl
From iconic record sleeves to modern cult favourites
Flowers and vinyl make a particularly festive combination, particularly for dads with a record player. For Father's Day we've selected the most beautiful, most flowery record sleeves with brilliant contents. From the iconic Beatles to indie electronica, you can delight your father with these on 18 June.
Blackbird, Blackbird, Boracay Planet
The latest EP from dreamy folktronica producer Mikey Maramag aka Blackbird Blackbird is beautifully designed with a lavishly flowering hibiscus, anthuriums, peonies and tropical leaves. It hints nicely at the summery beats on the record itself.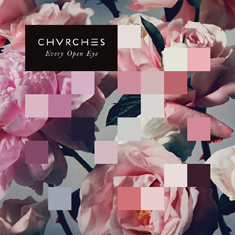 CHVRCHES
CHVRCHES, Every Open Eye
The second album from this Scottish synth-pop band doesn't just feature synthesisers, beats and personal lyrics - the sleeve is also delectable with pink roses and peonies. The latter are particularly widely available right now - will you give him a bunch of those too?
---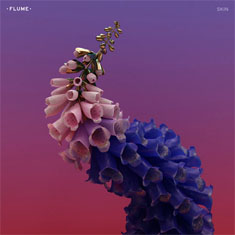 Flume
Flume, Skin
Australian electronic dance music producer Flume has collaborated with fellow Aussie, Perth-born/LA-based digital artist Jonathan Zawada to create this hauntingly beautiful cover, which depicts a sculptural helix of spiralling foxgloves. The flower, which is delicate but poisonous seems fitting for this beautiful but edgy soundtrack.
---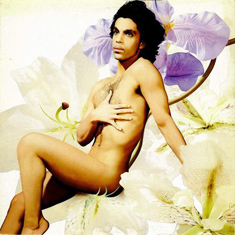 Prince
Prince, Lovesexy
Youthful memories for Dad. This sleeve, on which Prince poses rather revealingly with an iris and a lily, caused quite a fuss at the time. We can't imagine why… And now? Now we play the record and sing along loudly. Yeah, oh, Alphabet Street!
---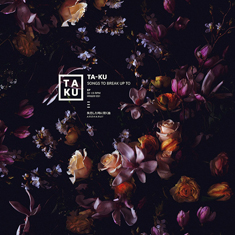 Ta-ku
Ta-ku, Songs to break up to & Songs to make up to
If you like FKA Twigs and James Blake, you're bound to love Australian singer-songwriter Ta-ku. Both albums feature fabulous floral artwork that references 17th century Dutch still lives.
---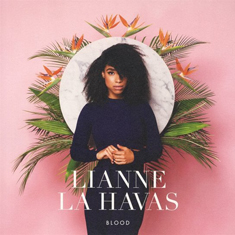 Lianna La Havas
Lianne La Havas, Blood
This singer's second studio album features the same relaxed vibe as her first release. Expect a distinctive voice packed with soul and influences from funk, jazz and pop. And a couple of Strelitzias on the sleeve.
---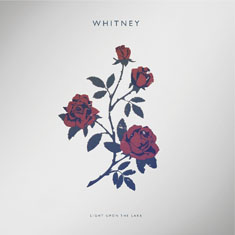 Whitney
Whitney, Light Upon The Lake
The psychedelic indie band from Chicago have kept it simple for their debut album Light Upon The Lake. The two-dimensional three-colour rose design has the look and feel of a classic hipster tattoo.
---
Sunflower Bean
Sunflower Bean, Human Ceremony
Flowers play a pivotal role in this surreal tableau. In the foreground, guitarist/singer (and Dylan-lookalike) Nick Kivlen holds a single red rose in what appears to be an homage to Dylan's Bringing It Back Home cover. Meanwhile, in the background, orange, red and white chrysanthemums pay more than a passing resemblance to Day-of-the-Dead altar decorations.
---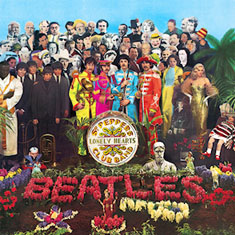 The Beatles
The Beatles, Sgt. Pepper's Lonely Heart Club Band
We couldn't talk about floral cover art without including this iconic masterpiece by emininent British pop artist Peter Blake. The cover of The Beatles' Sgt. Pepper's Lonely Hearts Club Band changed the face of cover art forever – and the arrangement of red flowers spelling out 'Beatles' in the foreground is perhaps one if its most memorable images. 
---
Do you know any other memorable record sleeve designs that feature flowers? Tweet us your favourites or show them to us on Facebook.