You will need
Thin headband
Sturdy wire - craft shops also sell wire with coloured tape
Glue gun
Scissors
Your choice of small, sturdy flowers, such as gysophilla, waxflower and limonium
HOW TO MAKE IT
Fold the wire into two matching ears about 20 cm long. Fold these ears around the hairband.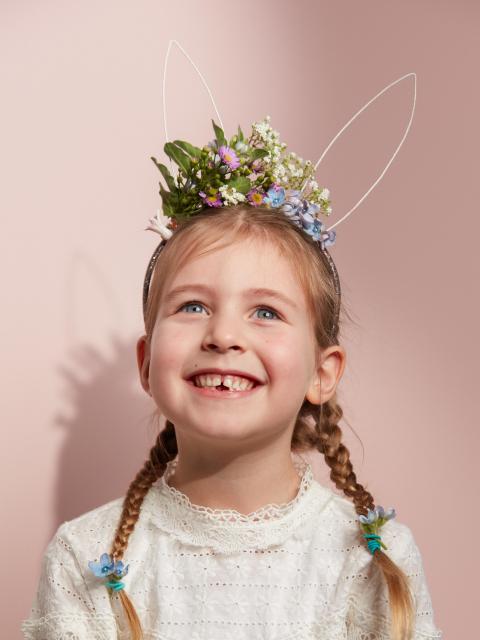 Cut small sturdy flowers off the larger stems and stick them on the hairband and ears with a glue gun. You can also use the flowers to conceal any of the ends of the wire.
Make sure there is some variety in the flowers to create a more arresting visual affect. Gypsophila and Limonium can be cut a little longer to add interesting height differences.
---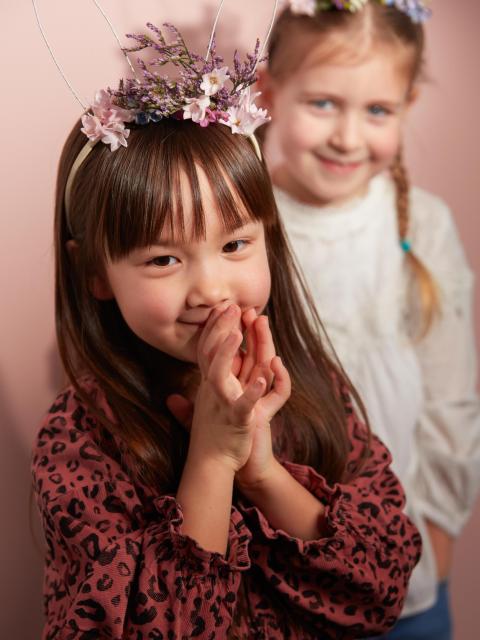 These bunny ears with flowers are the perfect outfit for an Easter egg hunt in your home or back garden.
---
Hungry for more?
If you're having fun making our craft projects, then take a look at our other beautiful DIY ideas, such as floral Fabergé Easter eggs, delicate eggshell vases and eggs decorated with flowers.