Floral perfume from Library of Flowers
Indulgent bathing amidst the fragrances of wildflowers
During these cold and hectic winter months - there's nothing nicer than some time to yourself in the bathroom, enjoying a luxurious bath or an extra-long shower. Shut your eyes and picture yourself lying in a meadow of wildflowers. 
Spotted in The Green Gallery: Library of Flowers has a complete range based around honeyed blossom & wildflowers. Perfume, hand cream, soap, shower gel and a candle. You name it, it's available with the scents of apricots, honeyed blossom and wildflowers.
And we haven't even mentioned the packaging and the other products! We love the notepads, pencils and sweet perfumes.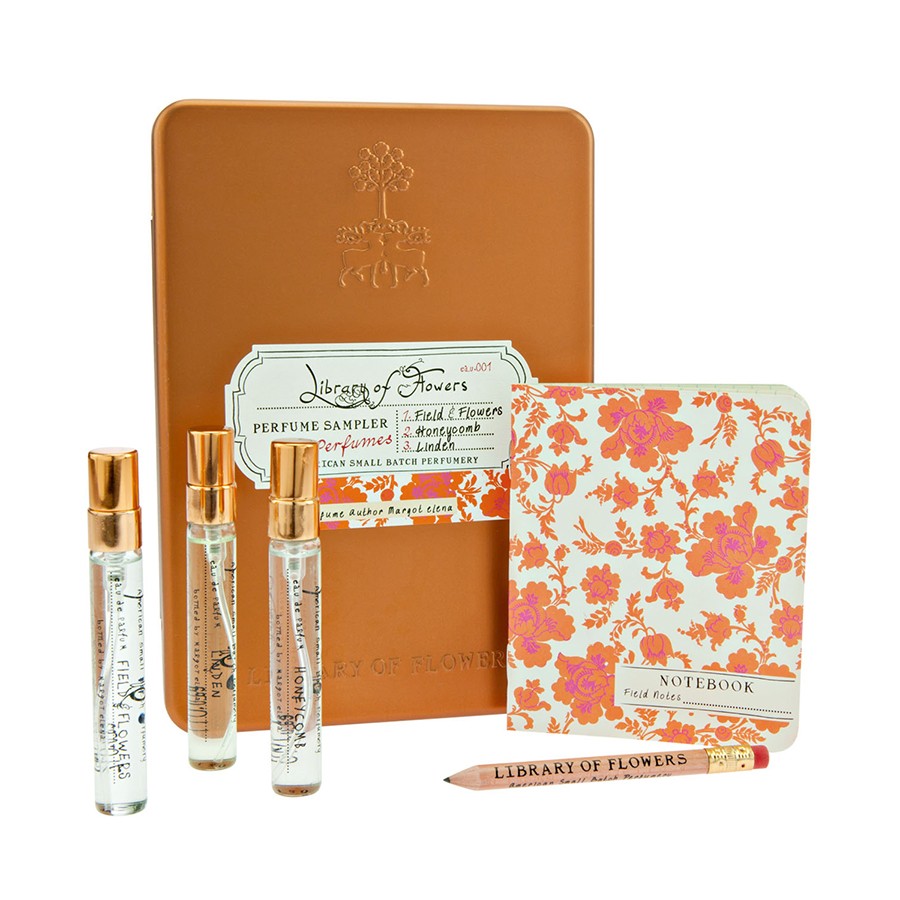 Library of Flowers

Find more must-haves on The Green Gallery shopping page.