Wind down with flowers at the end of the day
It's wonderful having flowers in the bedroom: during the day they bring colour and energy, and at night they watch over you while you sleep. Position Craspedia, Crocosmia and sunflowers near the window, so you can admire them as they throw long silhouettes against the wall in the evening light. Soft-petaled dahlias also encourage sweet dreams, creating a soulful atmosphere that soothes and relaxes. Place a couple of stems in a small vase or glass jam jar by your bed, so you can meditate on these beautiful blooms as you drift off.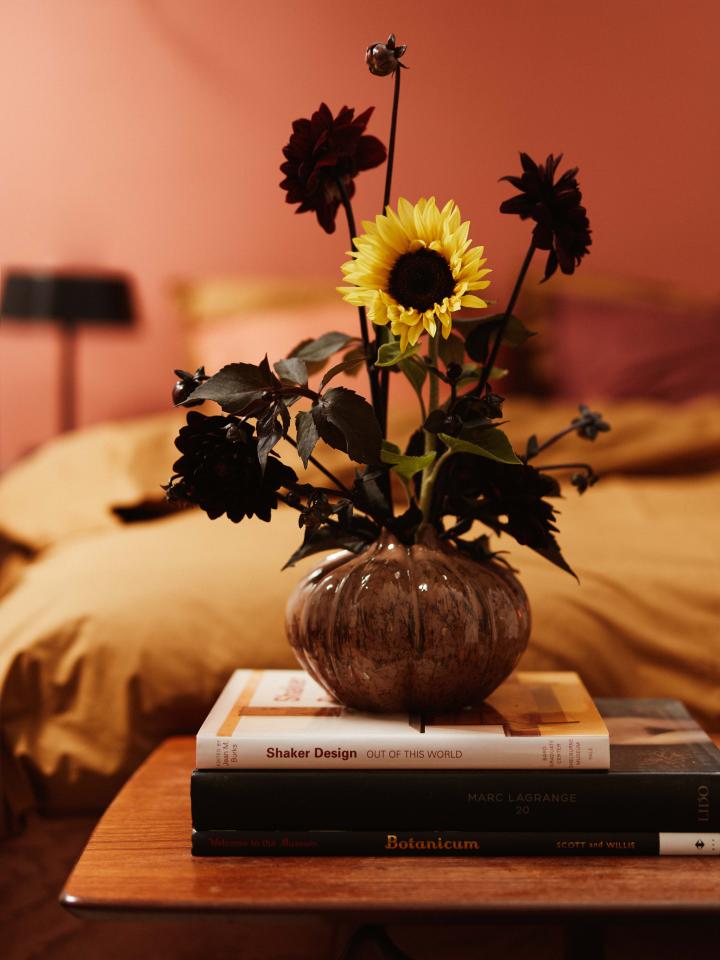 Cheerful blooms in the bathroom
An impromptu vase of flowers can also create a peaceful mood in the bathroom. Small items of glassware or ceramics offer a second life to flowers with stems that were cut too short or that have broken by accident. It feels luxurious to gaze upon flowers while you brush your teeth in the morning, and you may find their cheery faces take the edge off your tiredness.
A sea of flowers in the tub
Speaking of luxuries, we love to use fresh flowers in a home spa treatment. Run a hot bath, add your favourite bath oil and float some fragrant flower heads in the water for proper decompression at the end of the long day. A few handfuls of petals from seasonal blooms, scattered over the water like confetti, create the feeling of a tropical island retreat. Share the water with your partner, or take time for yourself, with soothing music and scented candles. Pour a glass of sparkling wine, and slip into your pool of flowers.
We'd love to see the results of our suggestions! Let us know on Facebook and Instagram with the hashtag #funnyhowflowersdothat.