A gloriously faded flower bouquet
Preserve your favourite blooms
Some flowers become even more beautiful as they age, when words like wilted, perished and dried only add to their glamour. Faded flowers can be used to create stunning floral arrangements, filled with memory and nostalgia. Delight in a drooping bloom or crisped-up petal, embrace the wilting process and join in with this popular flower trend: dried bouquets.
Pre-dried flowers or DIY: arrange and behold
You can make flower arrangements with dried blooms in two ways: either purchase pre-dried stems or bouquets and arrange them at home, or dry your own cut flowers. If you have a chance then try the latter, as it is extremely creative and rewarding. When your bouquet is about to turn, take steps to preserve it. Make small bunches of flowers and hang them upside down to dry them out. For best results, do this in a dark, warm spot such as the attic, because the faster the flowers dry, the better they retain their original shape and colour. Tip: spray hairspray on the dried flowers to hold the petals together.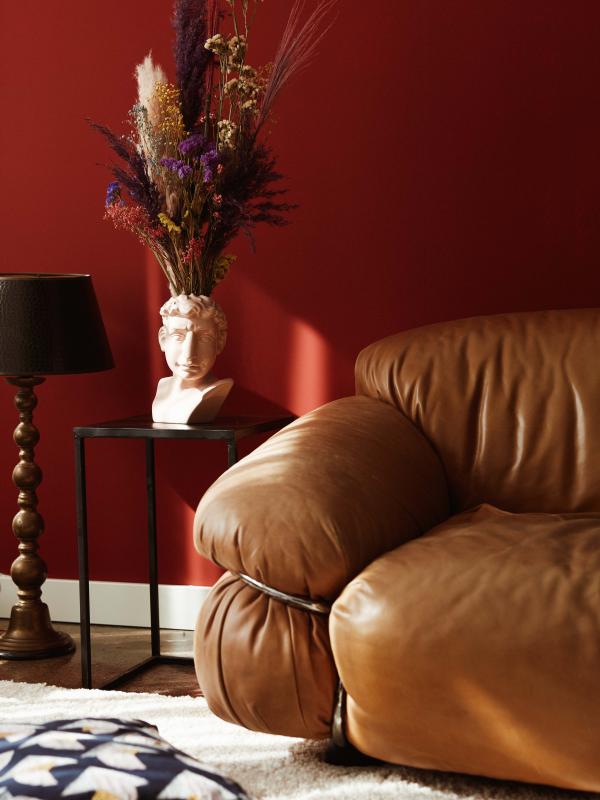 Other drying techniques
The fun thing about drying flowers is you never know in advance what the end result is going to look like. That keeps it exciting. If you'd like to experiment with a different drying technique, set a convection oven to around 38 degrees and check the result after a couple of hours. Or take the traditional route and use heavy books to press your favourite stems. The best part is forgetting about them, so when you open your art book again a few months later, you're surprised with a tiny gift.