Book: Floriography by Sally Coulthard
According to Sally Coulthard, flowers can talk. Red roses say 'I love you', white lilies offer condolences and poppies invite us to remember the past. For thousands of years, people have used flowers as a language, an abbreviation for emotions and meanings.
In her book, she takes a fascinating look at floriography and shows how we still use this secret language all over the world. She delves into the meanings of flowers and where they come from, be it ancient mythology or hedge folklore. Featuring 50 beloved flowers and plants, from peonies to ornamental peas, ivy to irises, Floriography is a beautifully illustrated guide that takes the reader on an intriguing journey through the history, legend, anthropology and literature of flowers, and shows how modern society still relies on the meaning of flowers. From the Chinese lotus flower to the Celtic bell, the myth, magic and language of flowers still flourishes today.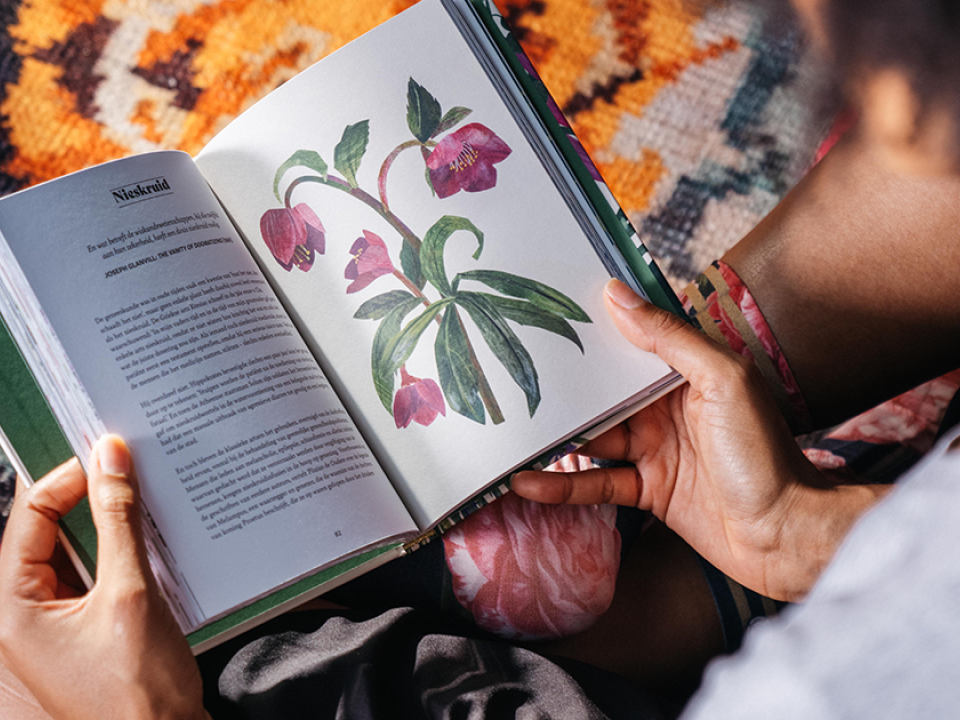 Book: Floriography by Jessica Roux
A charming, beautifully illustrated botanical encyclopaedia for your favourite romantic, inner witch, bride-to-be or friend with green fingers. The book is a guide to the historical customs and secret meanings behind an impressive array of flowers and herbs. The book explores the coded meanings associated with different flowers, from flowers for a lover to flowers for an enemy. The language of flowers was historically used as a means of secret communication. It rose in popularity in the 19th century, especially in Victorian England. Mysterious and playful, the language of flowers has roots in all aspects. From the characteristics of the plant to its presence in folklore and history, this book, illustrated by the popular artist Jessica Roux, makes a wonderful showpiece, conversation starter or gift.
Book: A Victorian Flower Dictionary
Daffodils signify new beginnings, daisies represent innocence. Lilacs signify the first emotions of love and periwinkle stands for tender memories. Early Victorians used flowers as a way of sharing their feelings, whether it was love or grief, jealousy or devotion. Now modern romantics are enjoying a revival of this former custom. With lavish illustrations, a double dictionary of flora and meanings and suggestions for creating expressive arrangements, this book is a perfect keepsake for anyone who has ever given or received a bouquet and wants to look up its meaning or message.
Card deck: Floriography
From orange blossom for innocence to yellow roses for infidelity, flowers have been used to convey messages for thousands of years. With Floriography, you can use them to pass on secret codes and discover hidden feelings. Moreover, you know that you should never give a Ranunculus to your mother or orchids to your boss! In addition to their meaning, these 50 illustrated cards explore the significance of flowers in history, pop culture and art. Plus, this card deck is beautiful enough to frame!
we need more flowers
Our love for flowers stems from the human need to connect with nature, something that we all need to be healthy and happy. So if you want to laugh more, you know what to do! Let your feelings speak with flowers or create a real flower infinity for a truly awesome effect. Let us know how you're bringing more flowers into your life on Instagram and Facebook with the hashtags #funnyhowflowersdothat and #weneedmoreflowers.