Our favourite flower boys casting
Fabulous flowers and stunningly gorgeous men
Giving someone their favourite flowers transforms an ordinary bouquet into a personal gift. The favourite flowers campaign is communicating this message to the public by using another of our favourites: handsome men.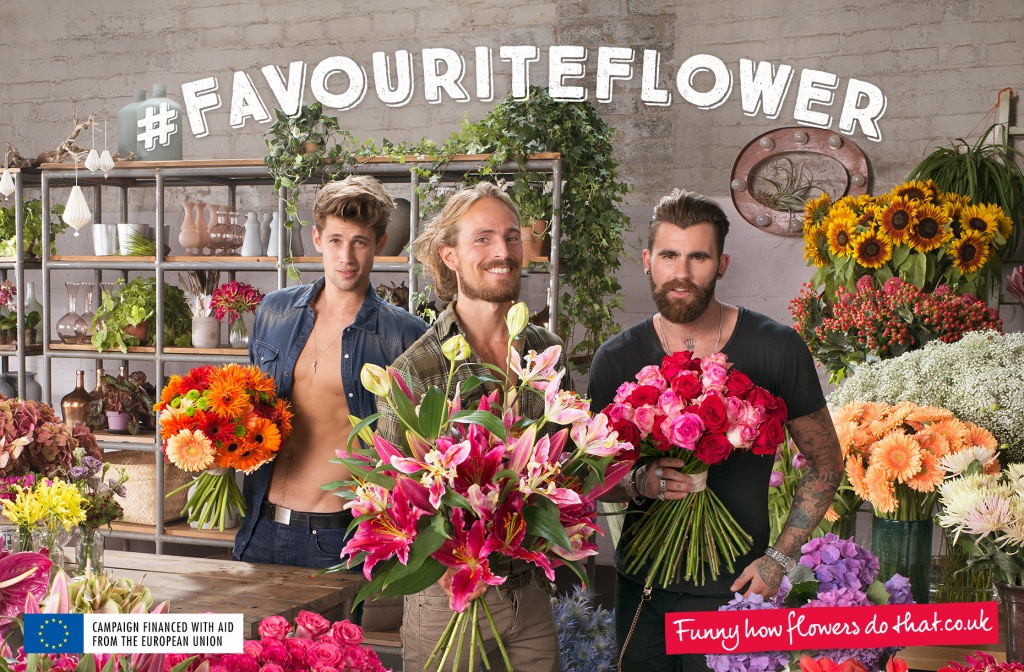 The favourite flower campaign has been running since 2012. The feedback that we have frequently received from both women and men is that they would like to be invited to the casting. This year we are giving you what you want by presenting the campaign's casting tapes!
Meet the favourite flower boys
The three stunningly gorgeous men - Dominic, Chris and Frank - show their best side in the casting tapes. Just take a look!
Aren't they great? Which favourite flower boy would you like receive your favourite flower from? Let us know on Facebook, Twitter or Instagram (@howflowersdothat) with the hashtag #favouriteflower.