We've teamed up with floral heavyweights Lewis Miller and Simon Lycett to bring Miller's famous 'flower flashes' from New York to London streets for the first time, to spark joy as the city opens up for summer. 
Three extraordinary floral installations featuring more than 12,000 fresh blooms were designed, taking over the Eros statue in Piccadilly Circus, two classic red phone boxes in Soho and an unassuming bin in Brick Lane to the surprise and delight of passers-by. 
Miller's New York installations in taxi cabs, trash cans, building sites and hot dog stalls have attracted worldwide attention and praise for transforming everyday parts of the city into interactive floral explosions of colour and life. This is the first time he has brought them to life outside his native New York.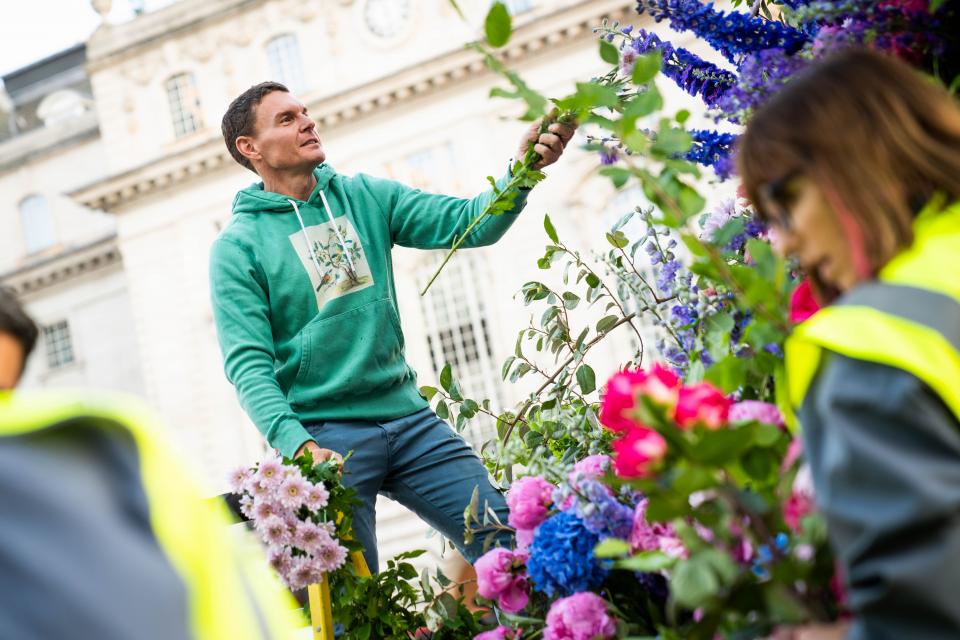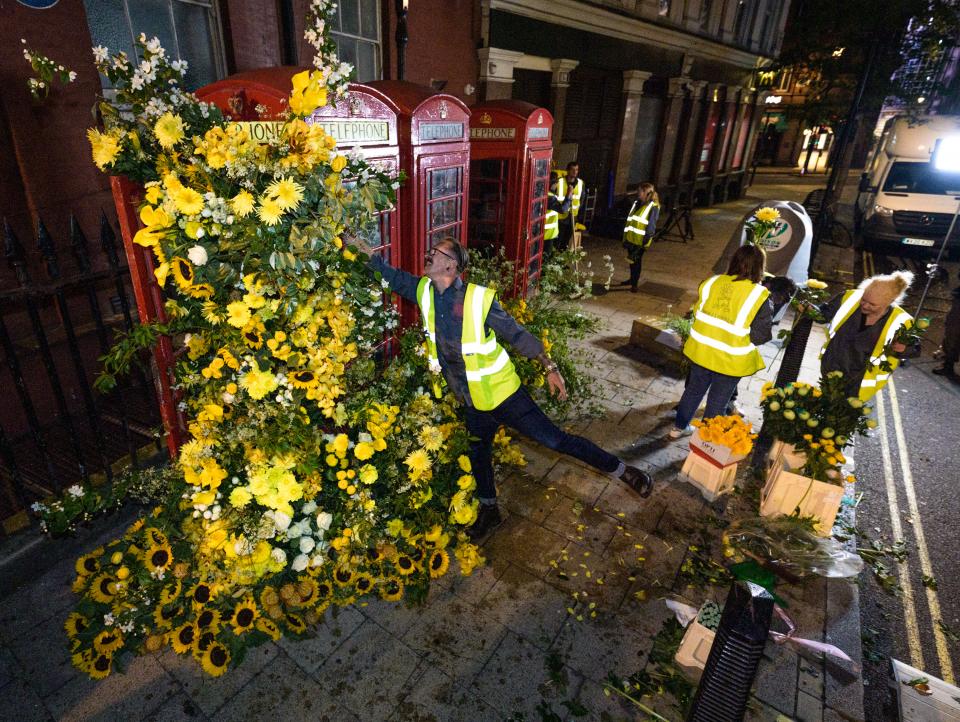 Miller collaborated with UK-based event florist Simon Lycett to select a huge variety of fresh blooms from Covent Garden Flower Market for these floral extravaganzas. The classic summer palette and the colour and spirit of the city inspired Lewis's vision, and he chose flowers that would convey messages to the public. Delphanium to spread cheerfulness and goodwill, Peonies to symbolise compassion, Irises to represent valor, Crysanthemums to spark joy and lots of Sweet William to convey love, gratitude and passion - a perfect fit for Eros, the god of love.
These living sculptures weren't just designed to be admired from afar, however, with the public encouraged to pick the blooms and create their own personal bouquets to take away, gratis.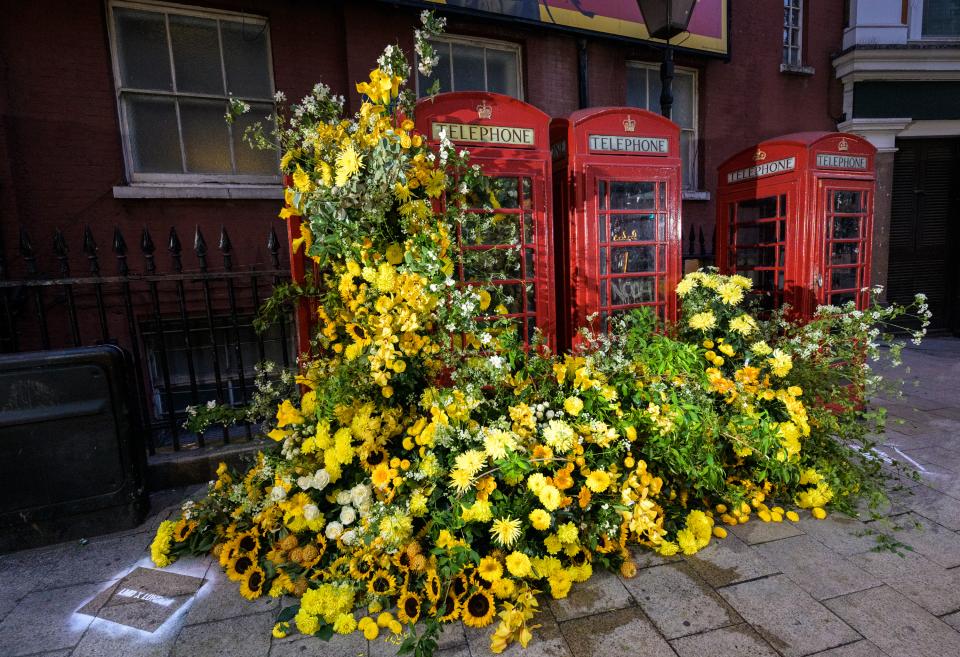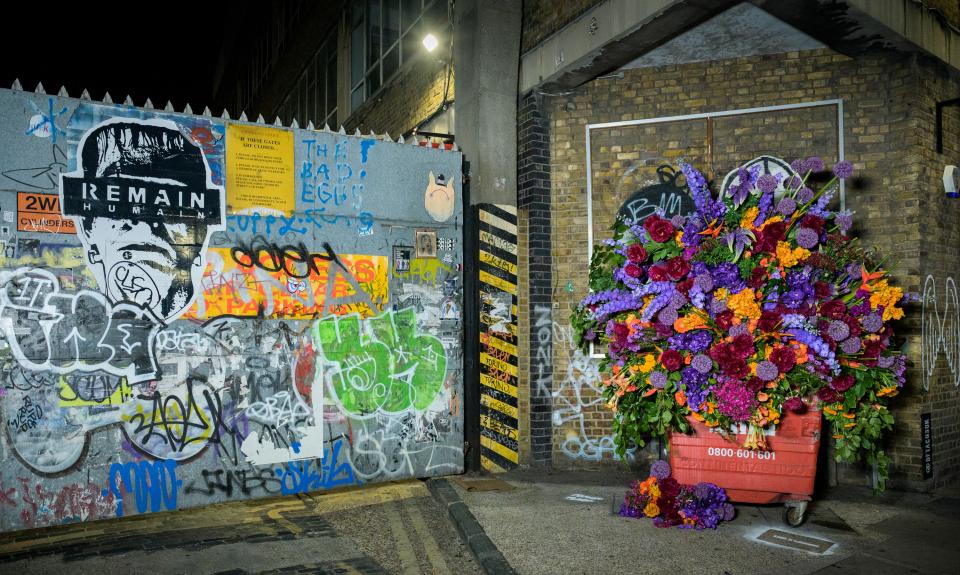 The London flower flashes are part of our latest 'We Need More Flowers' campaign, which celebrates flowers and remind us why we need more of them in our lives. With online sales of flowers in the UK rocketing 277% during lockdown, flowers have become a potent symbol of hope and connection. 
Did you manage to see or pick a flower from the installations? We'd love to see! Share your images with the hashtags #weneedmoreflowers and #funnyhowflowersdothat on Instagram and Facebook.