The four phases of love
Love comes in many forms - just like flowers. You can flirt deliciously with ranunculus, express your yearning with carnations, seduce with freesias and declare your love with roses. Get to know them better, and discover which flower to choose for the person who has captured your heart. Also take a look at the opulent bouquet recipe: a vase filled with flowers that is so overflowing with love it's guaranteed plenty of likes. 
Through the stomach
We all know the way to a man's heart is through his stomach. But doesn't the same apply to women? Well luckily we have four delicious recipes with edible flowers* for you to make their heart beat faster. Filo tarts made from chioggia beets with cardamom and aniseed caramel, almond carnations with pistachio marzipan and orange blossom water and rosewater, fennel salad with grilled ricotta, rose chutney and pomegranate, and three delectable cordials.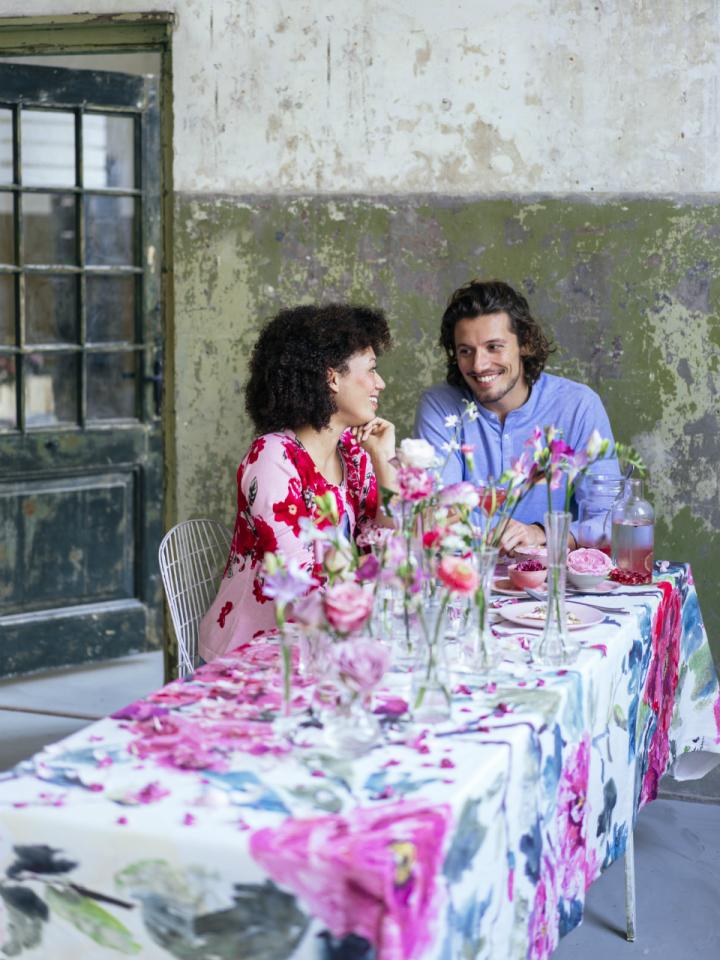 Something for the eye as well
But we can't overlook the fact that people like something for the eye as well. Whether it's an opulent dress, perfectly trimmed beard or a beautiful table setting, things that are well-groomed hold our gaze for a little longer. Ensure delighted looks and open mouths with a stunning table styling and an extravagant DIY floral chandelier. Give those eyes plenty to enjoy!
Always time for love
It doesn't have to be Valentine's Day. Celebrate love 365 days a year - we bet it will make you even happier.
*One more thing: never tuck in to just any old (cut) flower or plant; only use edible flowers from specialist suppliers that have been grown for human consumption.