Be My Valentine
We need more love
The nerves of the first date, the first kiss, your first fight (and the first time you make up). Then moving in together, finding passion in the daily routine, a warm body to cuddle up to, and jokes that only you two understand. Then saying yes, buying a house (where you argue about the colour of paint in the bedroom), building your very own family, date nights, and finally sitting together on the sofa with a cup of tea in hand, old and wrinkly, and congratulating each other that you made it. Isn't that what we all dream of? We need more love. This Valentine's Day, take the first step.
A BOUQUET SUITED TO EVERY TYPE OF LOVE
Maybe you've been happily married for forty years, or maybe your crush doesn't even know you exist. Perhaps what you thought was a fleeting love affair is growing increasingly complicated. No matter the situation you find yourself in, there's always a way to communicate your feelings with flowers. Make an unforgettable first impression with this first date bouquet, highlight your special bond with a true love bouquet, or let someone know how you feel about them with the secret admirer bouquet.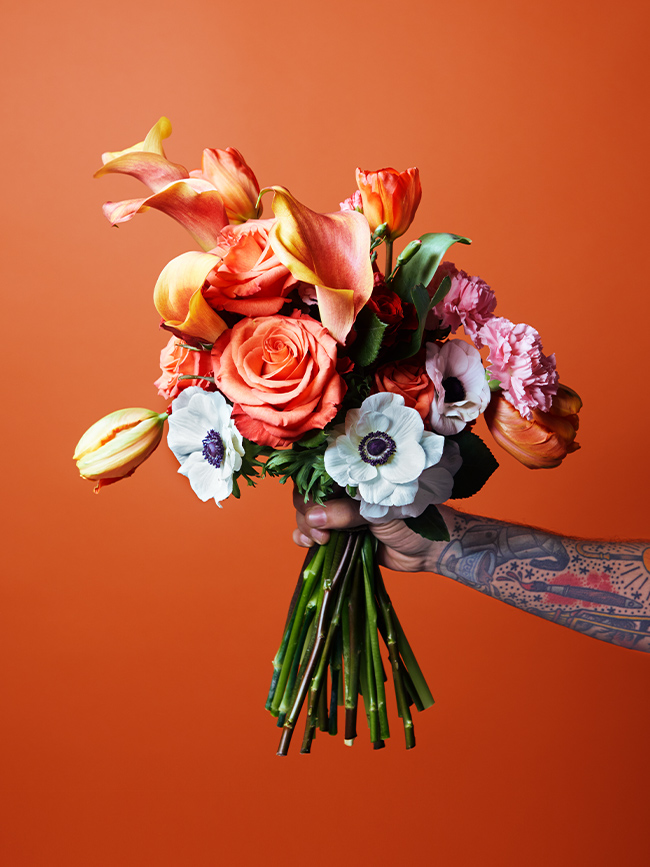 CREATE HAPPINESS WITH FLOWERS
Flowers bring joy to people, so hug your partner and sweep them off their feet with the beauty of flowers. To reaffirm your love, surprise them throughout the day with flowers in unexpected places. Or if is love starting to blossom, we have a list of 5 flirtatious flowers to bring together in an attractive bouquet. If you're planning a Galentine's Day get together with girlfriends, then have a look at our romantic rose punch. And if Valentine's Day really isn't for you this year, then soothe the pain of a broken heart with a lily.  
SHARE YOUR VALENTINE'S DAY TIPS
Do you have any more ideas for a flower-filled Valentine's Day? Share them with us on Facebook or tag us on Instagram with #funnyhowflowersdothat.
Happy Valentine's Day!