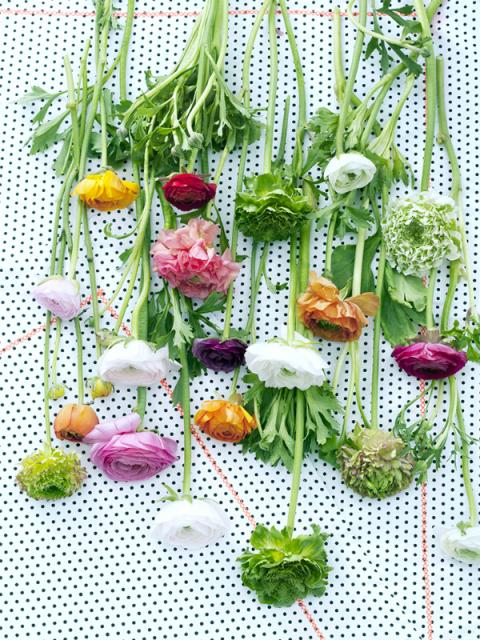 Ranunculus
The Ranunculus symbolises charm. If you gave someone a bunch of Ranunculus in Victorian times, you were saying: 'If find you rich in attractions'. Those were the days. But you can certainly still make people happy with a colourful bunch of Ranunculus today.
---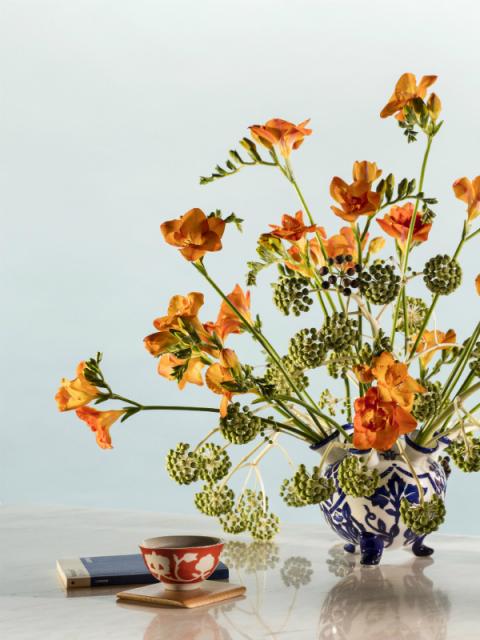 Freesia
The Freesia symbolises unconditional love. So there! Traditionally you gave your spouse white Freesias after seven years of marriage to remind you both of pure, true love. You might still be a long way off that, but it's a very good start!
---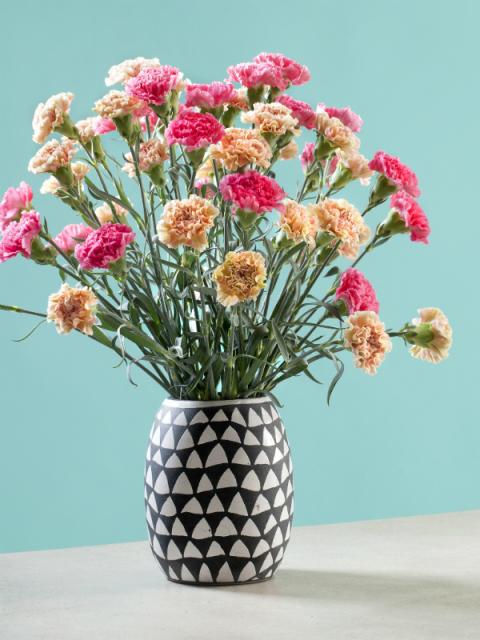 Carnation
The carnation symbolises passion, longing and romance. Renaissance painters in the 15th and 16 centuries chose this flower to appear in their engagement portraits for good reason. It's also the perfect flower for reawakening the passion in your relationship. If that's necessary ...
---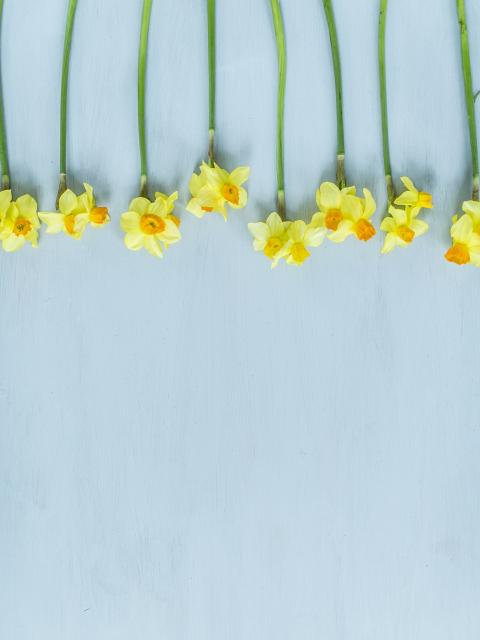 Daffodil
If you can see cheerful daffodils, you know spring's on the way. This is why the daffodil is seen as a symbol of a fresh start. Budding happiness - that's got to be a match made in heaven.    
---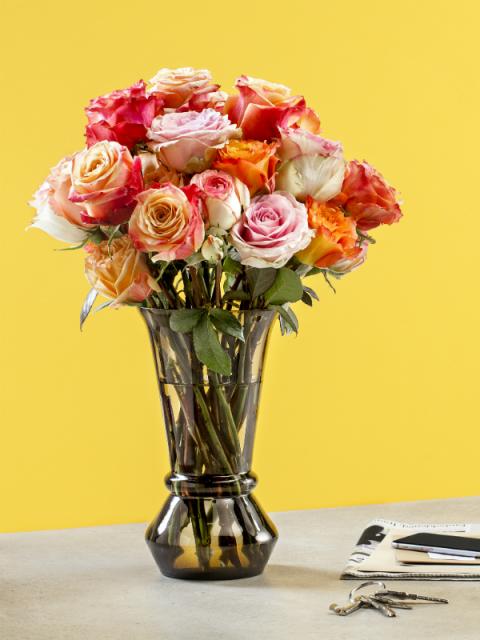 Rose
It's well-known that the red rose represents love and romance, so maybe hold back from that until you're Facebook official. Opt for the classic rose, but in a less obvious colour. Hence orange represents longing, pink means happiness, yellow is for connection and white symbolises true love. Emphasise the symbolism with a mono bouquet, or opt for a bouquet with a mixture of colours. 
---
Managed to make your choice? Have lots of fun giving it, and let love bloom!