It's time to settle down into autumn. To make it easy for you, we've curated a selection of floral tips to help you feel, smell and taste all the best bits of the season.
CLASSIC AUTUMN FLOWERS
Some flowers are synonymous with autumn: think chrysanthemums, asters and rosehips. But you should also take a closer look at Veronica, Hypericum, Crocosmia and Scabiosa — they're the unsung stars of the season. Discover all the flowers linked with this time of year in guide to classic autumn flowers.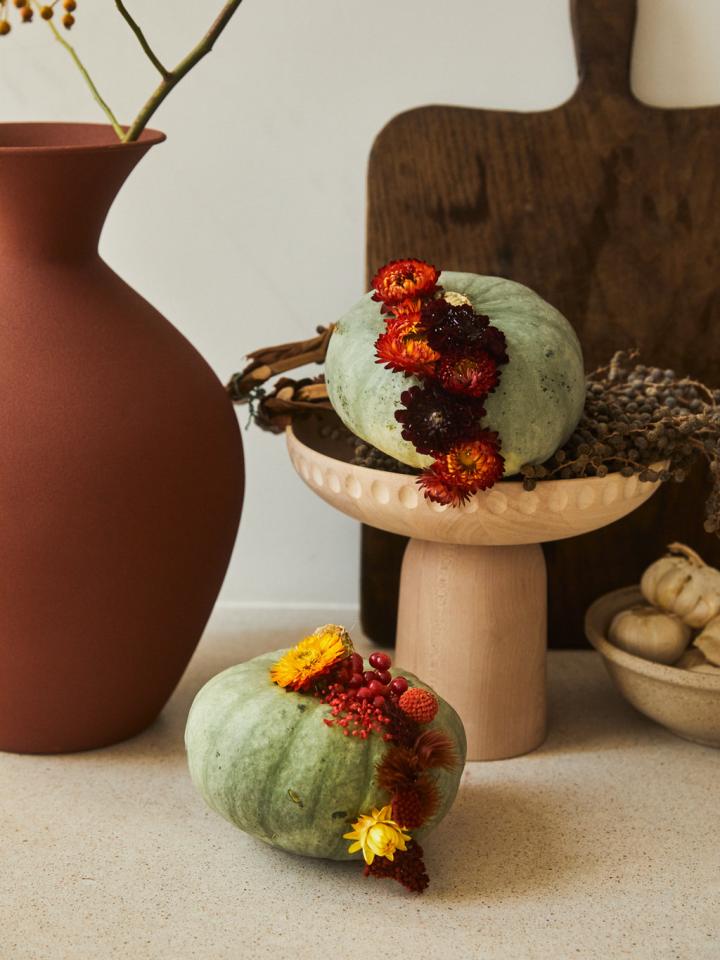 FLORAL CRAFT PROJECTS
Now that we are slowly moving from outside to inside, it's important to make the home a little cosier. For example, by making an autumn wreath with fresh and dried flowers for the door or usher in the Halloween season with chic pumpkins wrapped in flowers. Or upgrade the bathroom and bedroom with flowers in delicate vases and fill the bathtub full of bloomers. The home aroma gets a boost with a homemade home spray. A bouquet of flowers hangs to dry on a door frame in order to preserve the season.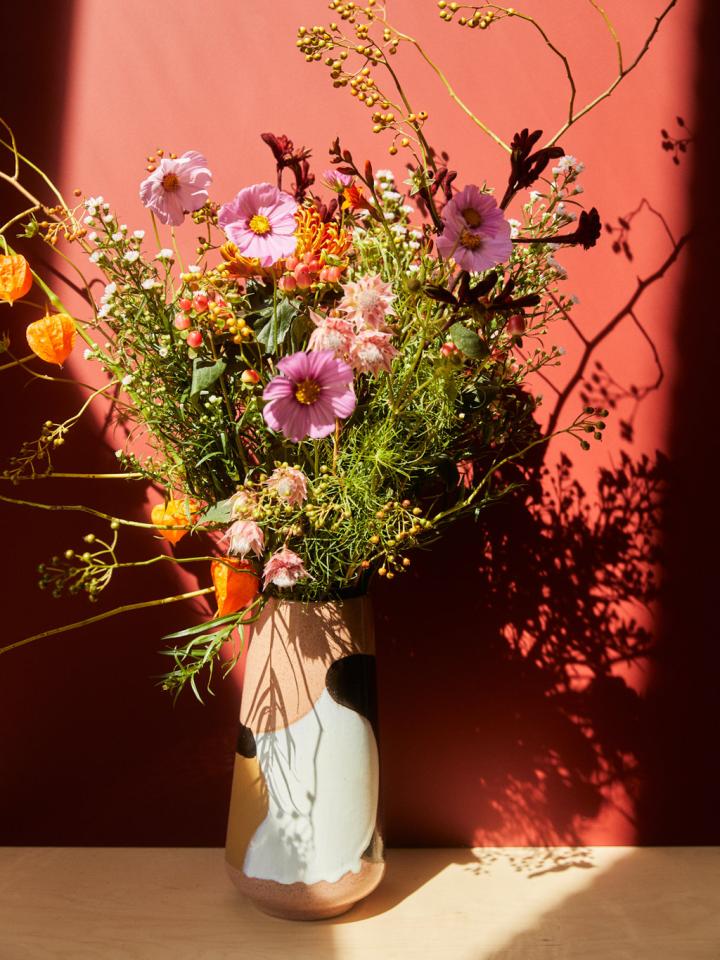 AUTUMN IN THE VASE
The season is only really complete with a beautiful bouquet on the kitchen table. Bring the warmth into your home with the harvest bouquet, make a statement with a large dried bouquet or put a smile on every face with the mood booster bouquet. But those are by no means all the bouquet recipes we have in store for you. So many colours in the fall, so many fresh options for your vase. And of course, you can make all those beautiful bouquets yourself. How? Check out our how-to-biedermeier article or have your favorite florist put together a bouquet.
Share your tips
Are you in the mood for even more autumn inspiration around flowers? We have developed great boards on the topic on Pinterest. If you have any special flower rituals for autumn, share them with us by sending an email to editorial@funnyhowflowersdothat.co.uk or leave a message on our Facebook or Instagram using the hashtag #funnyhowflowersdothat. We'd love to hear from you!