Buy pre-dried flowers or do it yourself 
There are two ways to create a dried flower arrangement. The first is to purchase pre-dried stems from the florist and arrange them at home. Ask for a mix of sculptural elements in different tones, to create a display that is eye-catching and enchanting. The second option is to buy a bouquet of fresh cut flowers, and dry them yourself at home.
If you have the time and want to experiment, then have a go at making a bouquet yourself. Drying flowers at home is both creative and rewarding.
How to dry flowers naturally
When you notice your bouquet is about to turn, take a few steps to preserve it. Separate the stems out into small bunches of flowers, then hang them upside down to dry them. The faster the flowers dry, the better they retain their original shape and colour, so place them in a dark, warm spot such as the attic for best results. One extra tip: spray hairspray on fragile dried flowers to fix the petals to the stem.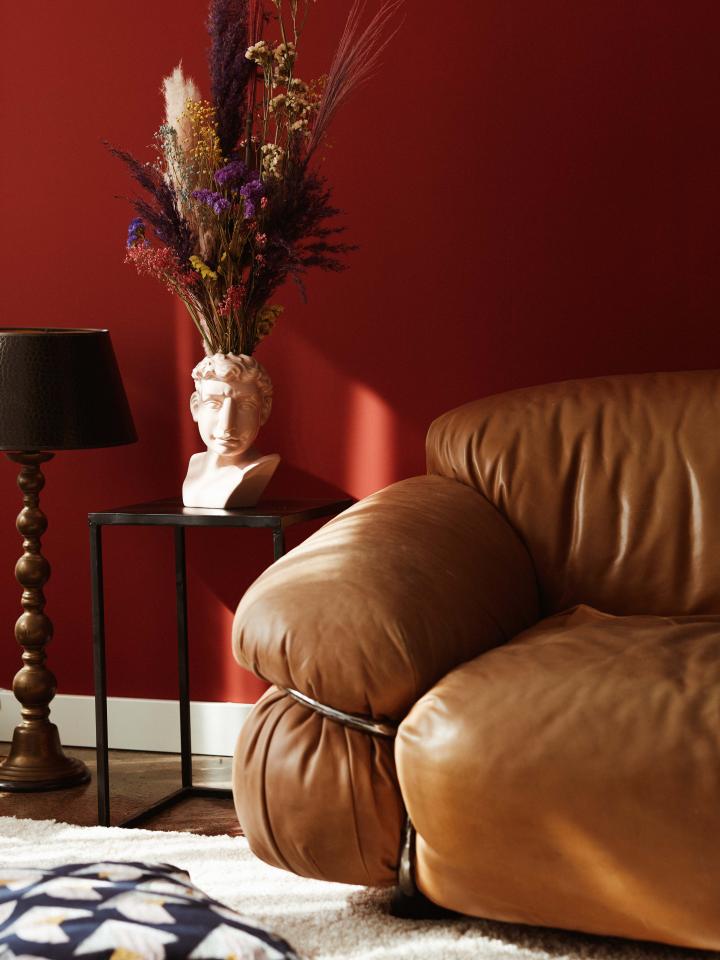 How to dry flowers in the oven
To experiment with a technique for fast-drying flowers, set a fan oven to around 38°C/100°F. Arrange your flowers on a wire rack before placing in the oven: After about 3 to 4 hours, take out the dried flowers and leave them to cool. Chrysanthemums suit this technique particularly well.
---
How to press flowers
A more traditional technique consists of spreading the freshly-cut flowers between sheets of newspaper or blotting paper and then placing these sheets under a press or between the pages of a few heavy books for about 3 weeks. During this time, take care to change the sheets of paper regularly, especially when the flowers are newly fresh, so that they do not go mouldy. When you open your book again, you'll discover delicate paper-thin flowers that you can frame or use in an artwork. 
TIPS FOR DRYING FLOWERS
Flowers with woody stems (such as rose and sunflower) or thin stems (such as baby's breath and waxflower) dry best. 
The faster flowers dry, the better they retain their original shape and colour.
Flowers in blue, orange and pink are best suited for drying, as those colours are retained best. 
Spray some hairspray on the dried flowers. This makes them less vulnerable, so the flowers fall apart less quickly.
Drying flowers is full of surprises, as you can never tell what the end result is going to look like. Experiment with different flowers, and discover which effects you like the best. 
MORE AUTUMN INSPIRATION
Get inspired for autumn with this harvest bouquet, or give your mood a lift with this mood booster bouquet. We'd love to see the results of our suggestions! Let us know on Facebook and Instagram with the hashtag #funnyhowflowersdothat.