The magic of dried flowers
Whether placed in seasonal dried flower bouquets for the home, or arranged for special occasions, dried flowers are glorious to behold. Take a look at this bridal bouquet idea, that mixes scented fresh flowers with the charm of dried stems. Just like like marriage vows, dried flowers are made to last. Be inspired by the trend for suspended dried flower arrangements, that cluster overhead in clouds of petals, and update your event styling and even your own home decor.
The most beautiful dried flowers
With all this inspiration, you're going to need more than a few stems of dried flowers to put your floral vision into practice. Get started with this list of boutiques that sell beautiful dried flowers — but of course that's just the tip of the iceberg. You can even ask your florist for an array of fresh stems, and then dry the flowers yourself. We also caught up with Fabelicious, who exclusively sell dried roses, to learn a little more about the business and how they give back to their community of flower growers.
Dried flower creations
Once you've gathered together your dried flowers, you can get started creating your beautiful works of floral art. We've worked with acclaimed floral artist Yoko Negi to create two easy and effective DIYs for you: one is a cloudlike ball of gypsophila, and the other a beautiful hanging garland. You can even frame your dried flowers, and hang them as real works of art from your walls. Have fun decorating your interior with all your magical floral creations.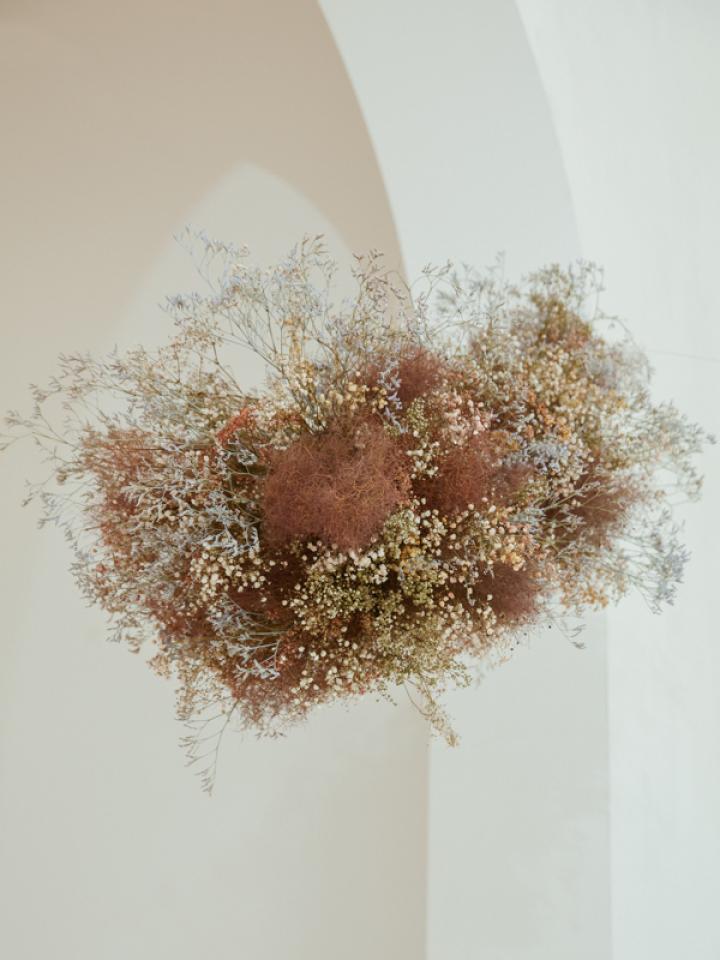 ---
Show us what you make on Instagram using the hashtag #funnyhowflowersdothat — we can't wait to see!