Firstly make sure the plant or flower you want press is not too thick. Place the plants and flowers between the pages of a weighted book: ideally a beautiful old botanical encyclopaedia for the sake of romance. Leave the plant or flower to press for at least 3 weeks. Check its progress, and if the plant or flower is not properly pressed, place between two clean pages of the book and put the project at the back of your mind. The next time you remember to look, they will have turned out beautifully.
On the wall or on the dresser
Place the finished product in a beautiful frame or a glass case. One glance at it will take you back in time, and you may even be able to conjure up the scent of the memories.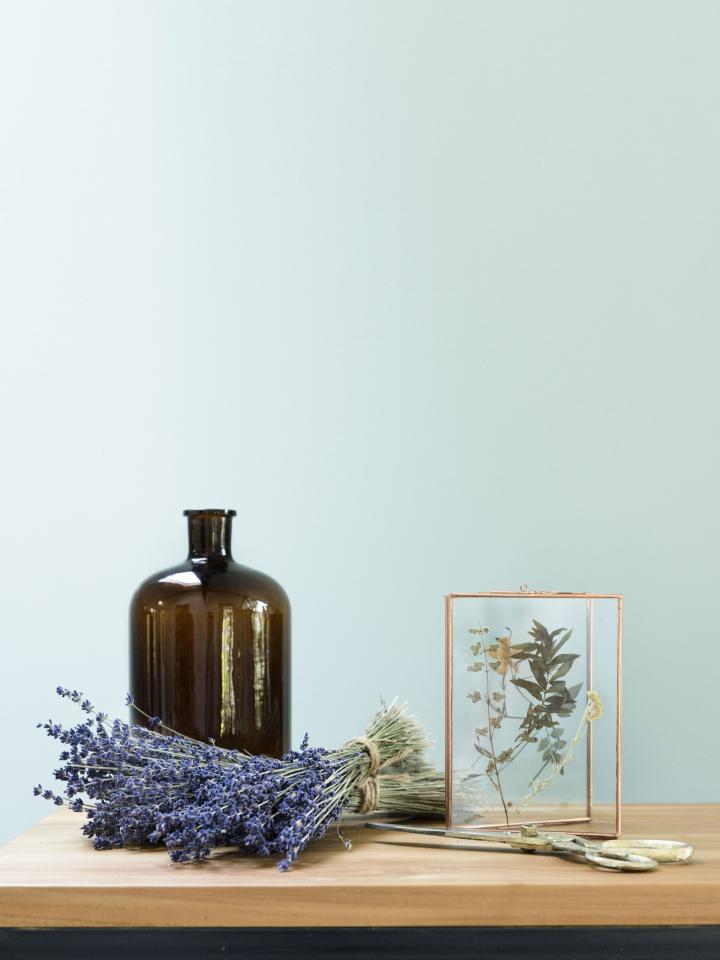 Sourcing the flowers
You can get your favourite flowers from the florist or online, the glass box at nkuku.com, the golden scissors are available online at A-La, you can find a secondhand book at a bookshop or at hive.co.uk, and you can get the frame from Trouva.co.uk.