CELEBRATE EASTER AT THE TABLE
An extended breakfast or brunch at a cosily set table screams Easter. Treat your tablemates to a perfectly cooked egg in a beautiful floral egg wreath, light the candles of your floral mood maker in an egg carton and put this egg-catching Easter bouquet on the table for the ultimate Easter feeling.
THE MOST BEAUTIFUL EASTER DECORATIONS 
Of course, we don't just celebrate Easter at the table. Your whole house could use some Easter magic! How about this Easter wreath with dried flowers for your front door? And this Easter bouquet in an egg carton looks fabulous on the kitchen worktop.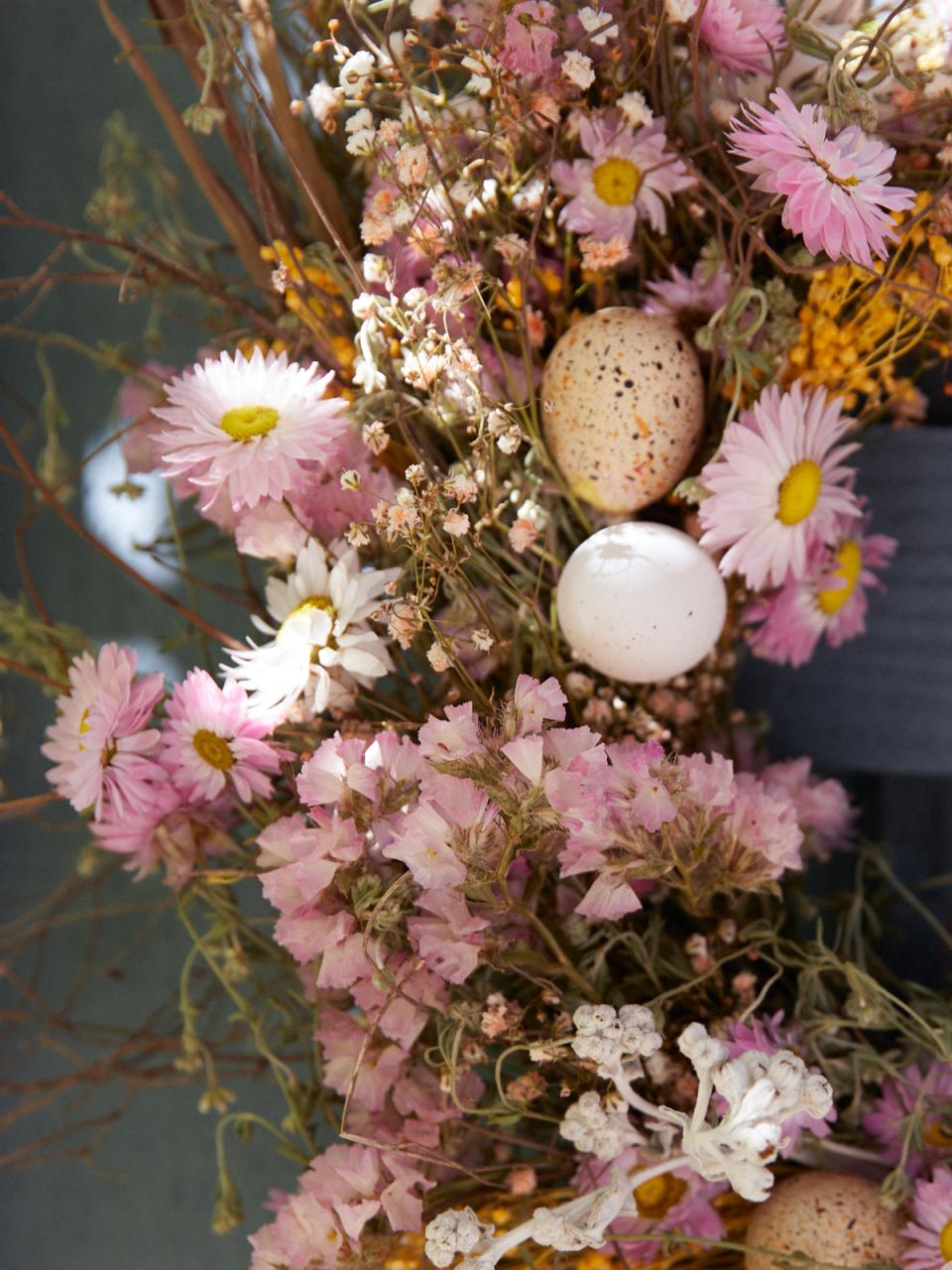 FLORAL EGGS
The highlight of the Easter season for many is hunting for chocolate eggs. Once you've completed your scavenger hunt, why not try decorating your eggs with flower petals? As a special gift or ultimate egg hunt prize, make a Fabergé-esque egg and let your creativity loose.
ideas for EASTER
On our Pinterest, you can find an Easter inspiration board that's simply bursting with flowers. Get inspired, save some pins and join the conversation. If you have your own floral Easter board, let us know where we can admire it!
MORE EASTER INSPIRATION
Share your Easter creations with us on Instagram and Facebook with the hashtag #funnyhowflowersdothat.