DECORATE your home
We're making a spectacle of the season this year, which takes some time and effort but is always worth it. Swap your regular Christmas tree for a hanging flower tree, and place a gorgeous bouquet with warm colours on your sideboard. A breathtaking garland will adorn the fireplace, and this wreath can decorate either the front door or your dining table depending on your preference.
DECORATE your table
It's time to decorate your dining table with flowers. In pride of place is this extravaganza of a centrepiece, and a napkin ring with frilly flowers is at each place setting. We also have fabulous DIYs for floral baubles, champagne coupes decorated with miniature wreaths and glasses with floating candles and underwater flowers. Your Christmas table never looked better!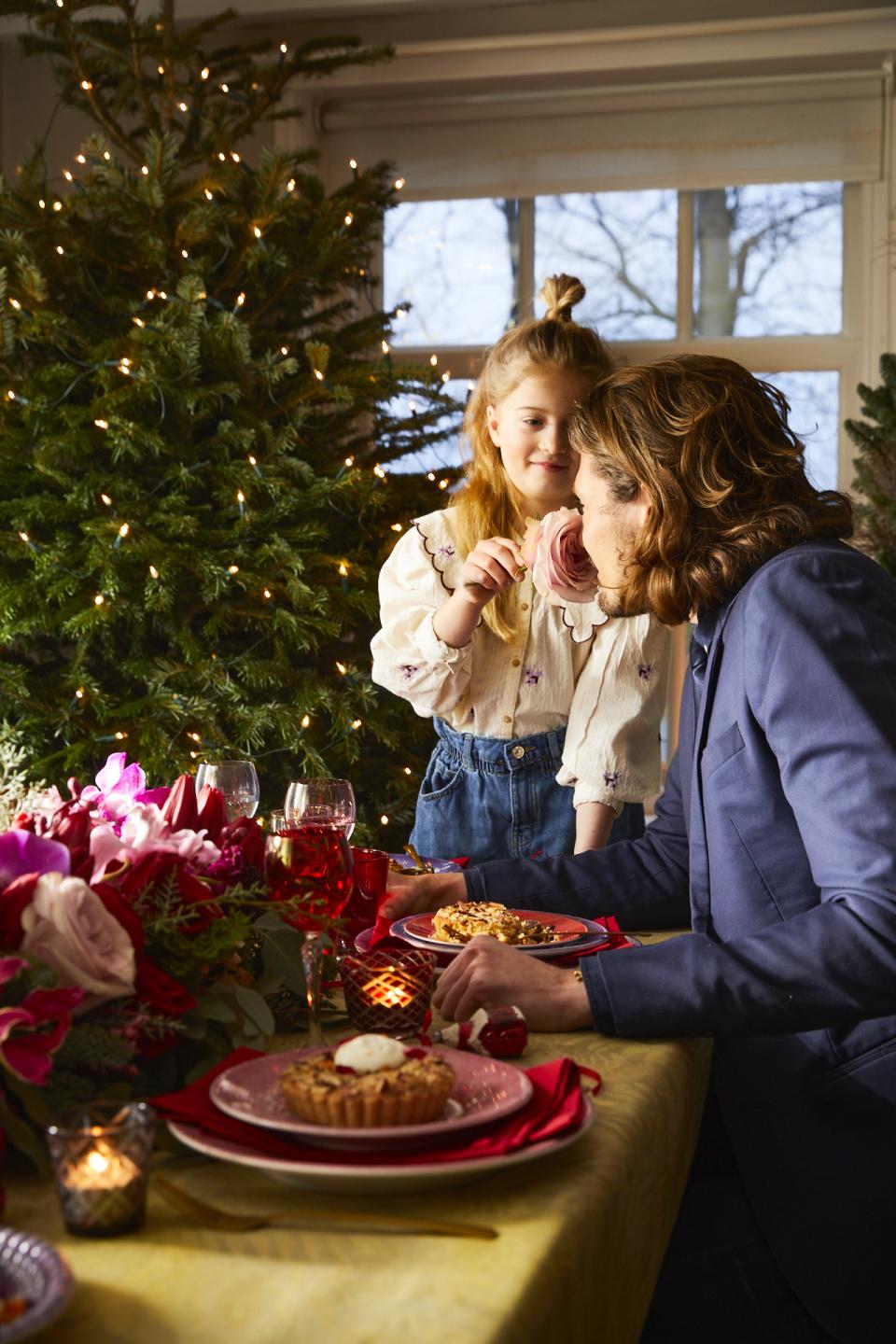 DECORATing with the kids
We haven't forgotten the littlest members of the family. This year they get their own table where they can hang out and work on crafts during the whole festive period, and even enjoy their own mini extravagant centrepiece. Complete their Christmas outfits with this festive tiara.
Edible decorations
On the menu this Christmas are some traditional European sweets. Check out our Christmas carrot cake with gingerbread houses, a bûche de Noël with rose cream, a delicious stollen with jasmine and floral butter and bakewell tarts with orange blossom.
DECORATE THE PRESENTS
This Christmas, everything is made beautiful with the help of flowers. Why not wrap your gifts using beautiful blooms? For loved ones too far away to visit, we recommend sending a floral festive greeting. This way every gift-giving occasion, big or small, will be a moment to remember.
GET INSPIRED
Immerse yourself in a world of flowers, delicacies, conviviality and above all Christmas! Can't get enough? Follow us on Instagram, Facebook and Pinterest for more floral inspiration.