Big or small
Bloom and Wild select pretty dried flowers like gypsophila, lavender and fluffy oat grass to go into their attractive dried flower bouquets. You can one large bouquet, or three small posies, perfect for decorating the house with. 
Coming up roses
If you love the rose, then Fabelicious is the place to go. They sell the most beautiful dried bouquets of these classic flowers. Their dried rose arrangements are available via their website.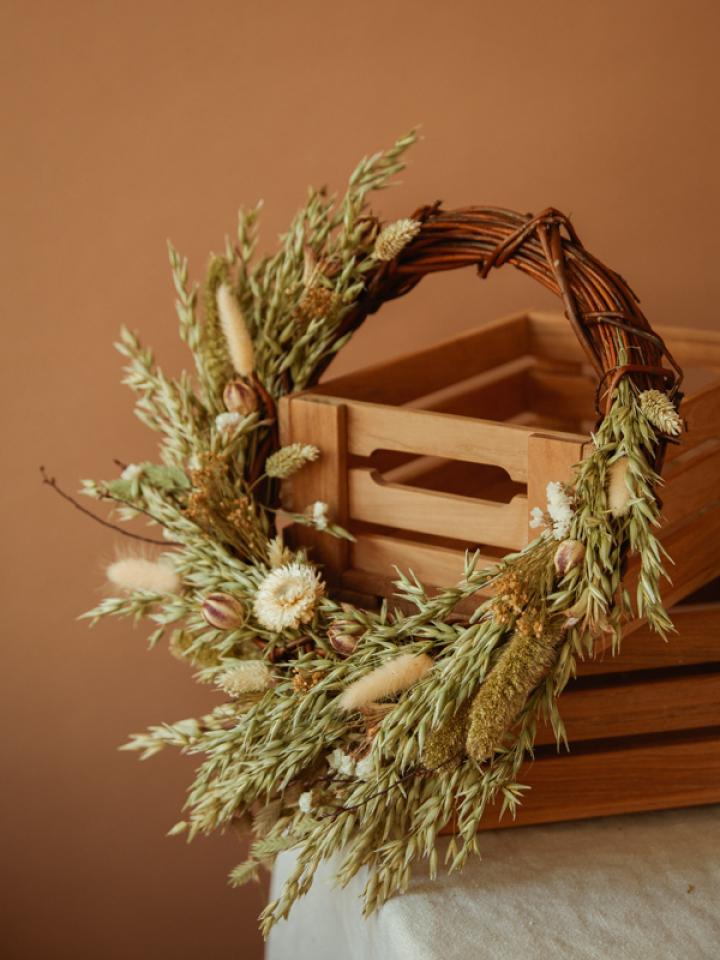 Crown of flowers
If you feel creative but don't have the time or are looking for a headstart, then head over to Blomsterkrans. This Dutch outfit creates handmade dried flower garlands in all sorts of shapes and sizes: no two wreathes are unique. They also create DIY boxes so you can have a go yourself if you feel inclined!
Hidden East London
Grace and Thorn is a boutique in the depths of East London that creates beautiful flower bouquets for all occasions. Luckily, you don't have to live in the capital to enjoy the talents of founder Nik and her team of florists. There are several gorgeous dried flower bouquets available to purchase on their webshop, from hipster jar arrangements to a box of glorious blooms and even a DIY set so you can release your inner florist. The best part? Your arrangement, because it's made of dried flowers, will last and last. 
AFTER MORE DRIED FLOWER INSPIRATION?
Check out this dried flower article — it's full of beautiful DIYs. If you want to dry flowers yourself, then follow these instructions.