Flower clouds have long been welcome guests at weddings, where they shine above dinner tables and buffets. More recently, we've seen them in restaurants, shops, galleries and as art exhibitions in their own right. Some are dramatic, others are subtle and chic. Take inspiration from these beautiful flower clouds, and make your own at-home version, on a (slightly) smaller scale:
---
A pretty pastel cloud by Designs by Ahn is delicate, inviting, and enthralling.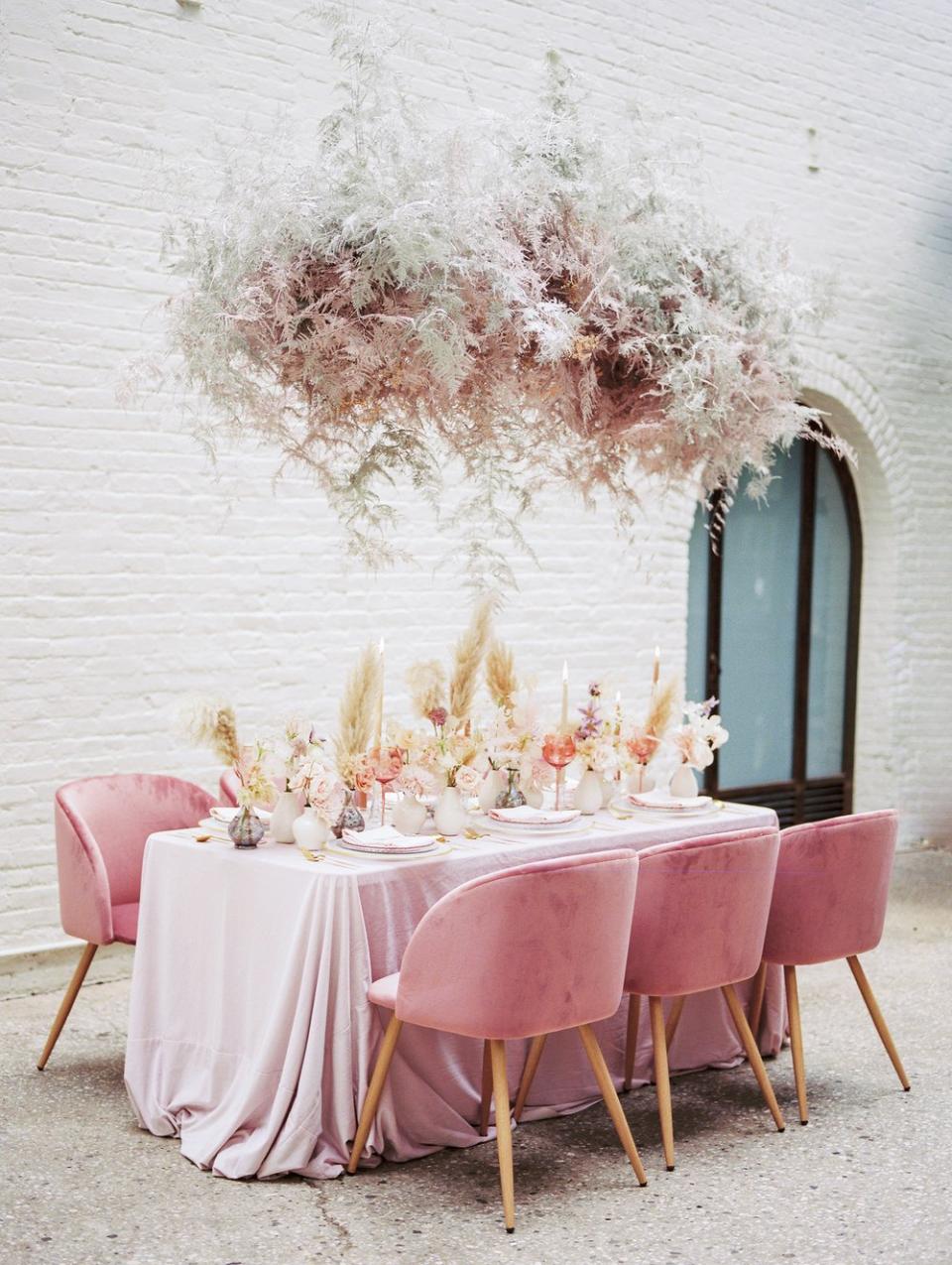 ---
This sparse winter scene by Anne van Midden helps create a sophisticated festive atmosphere.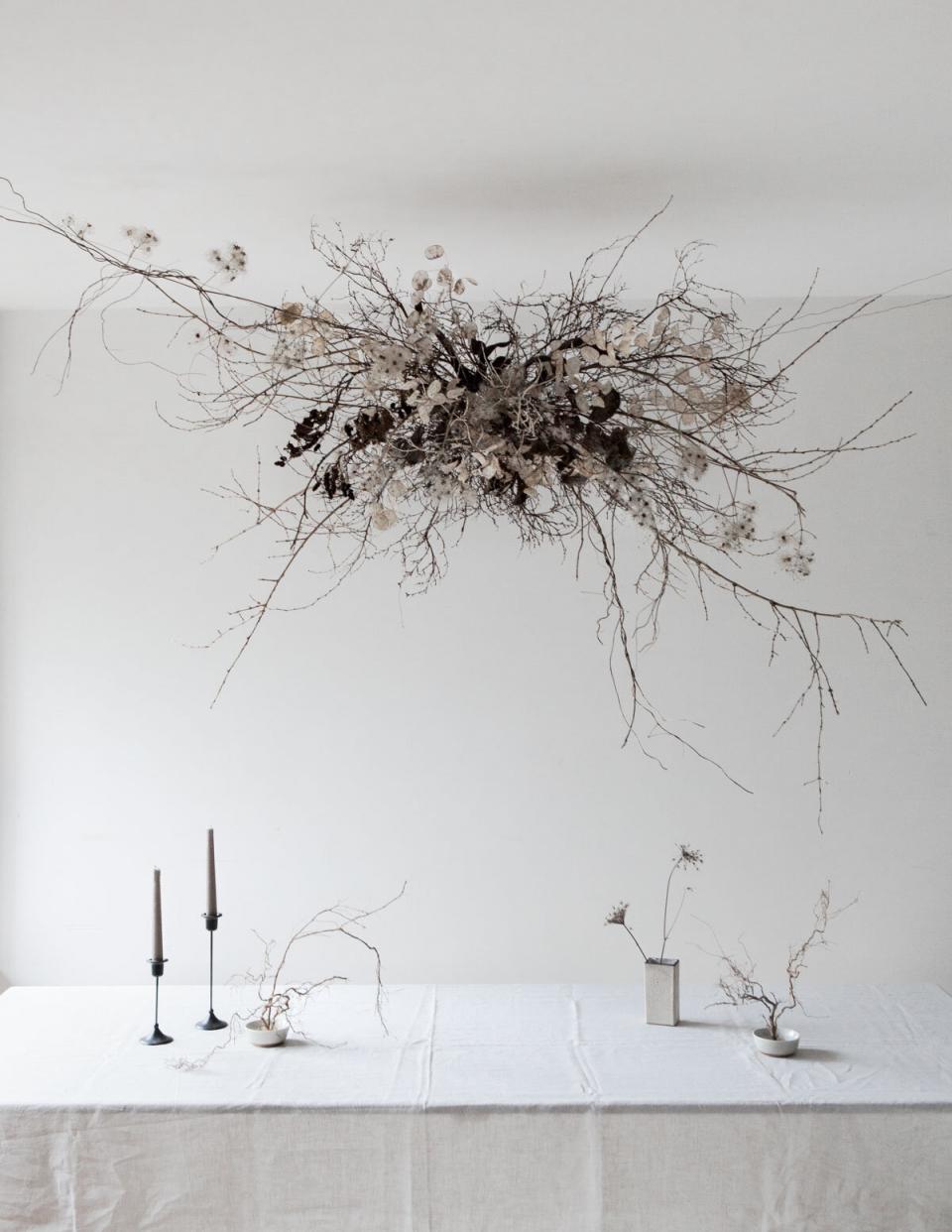 ---
From dark to light: a garland of flowers by Mary Lennox holds its own in a gallery space.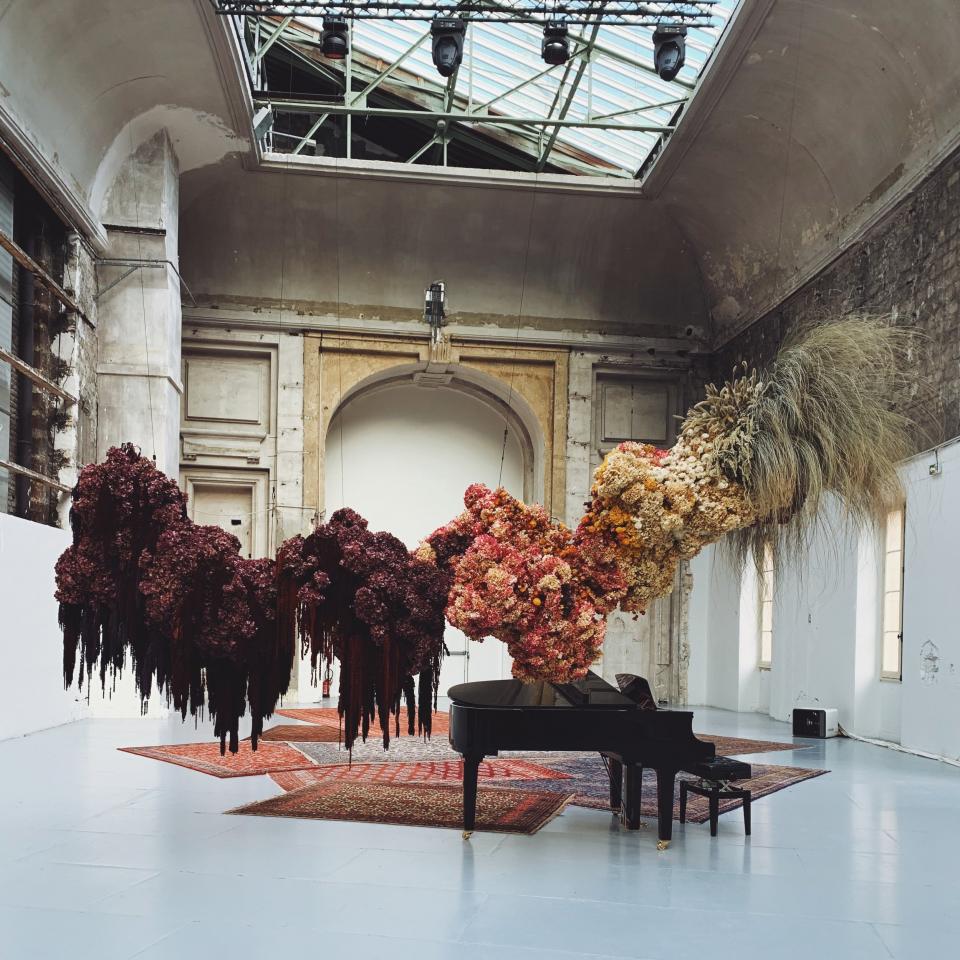 ---
This sweetly fluffy flower cloud by Soil and Stem creates a soft autumnal atmosphere.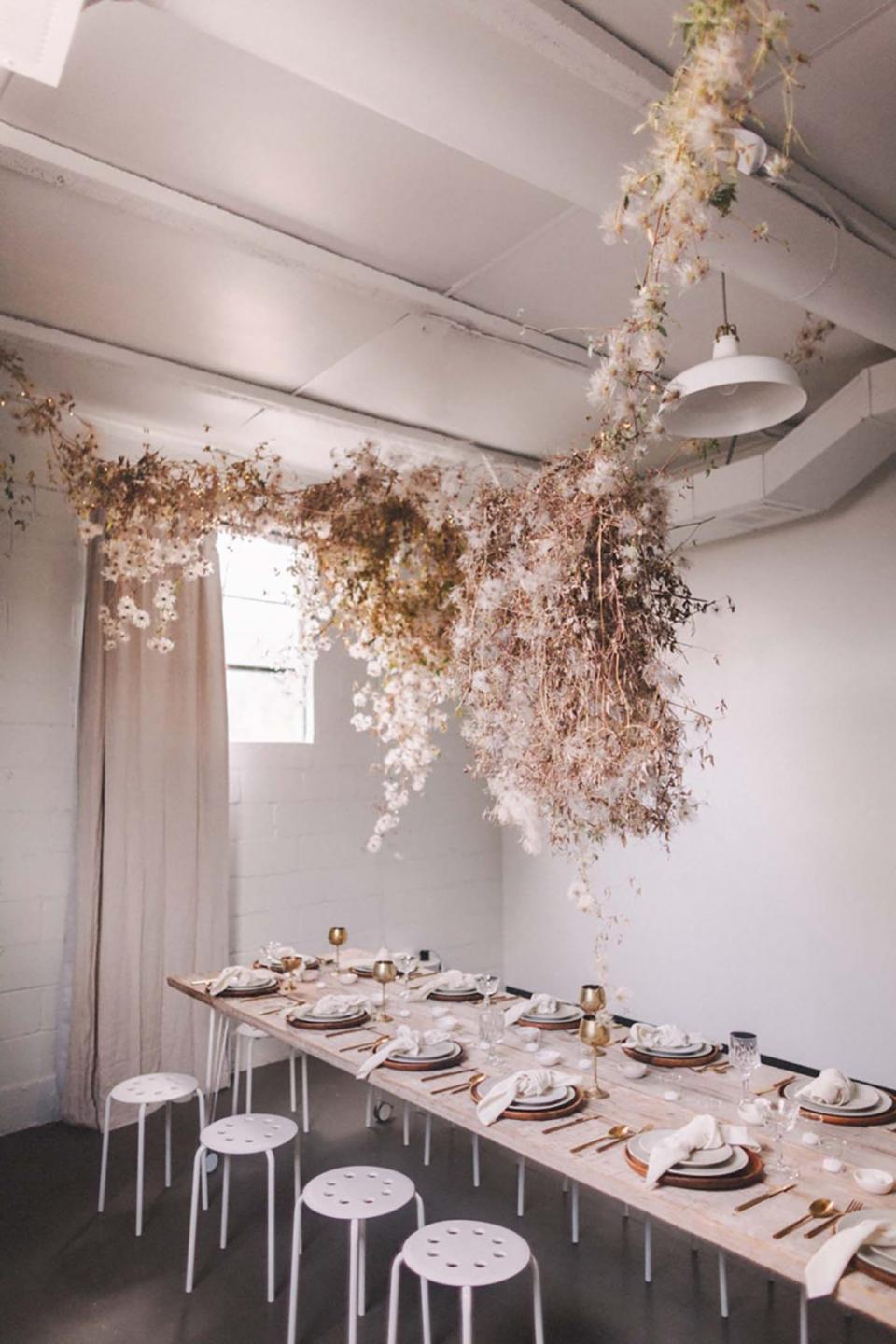 ---
These delicate rainbow colours by Designs by Ahn look perfect for a magical supper party.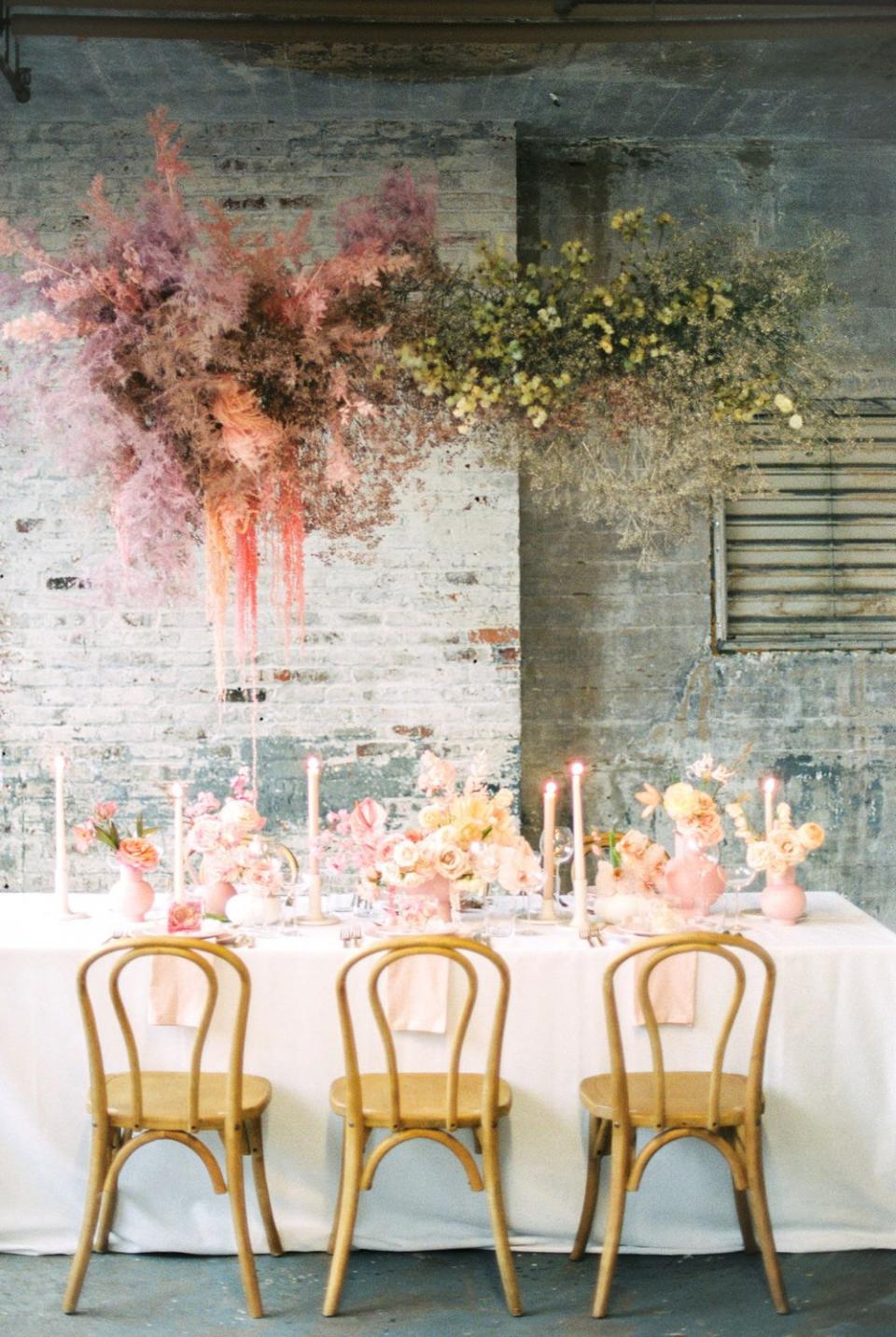 ---
We can't get enough of this bright spring scene by Lavenders Floral.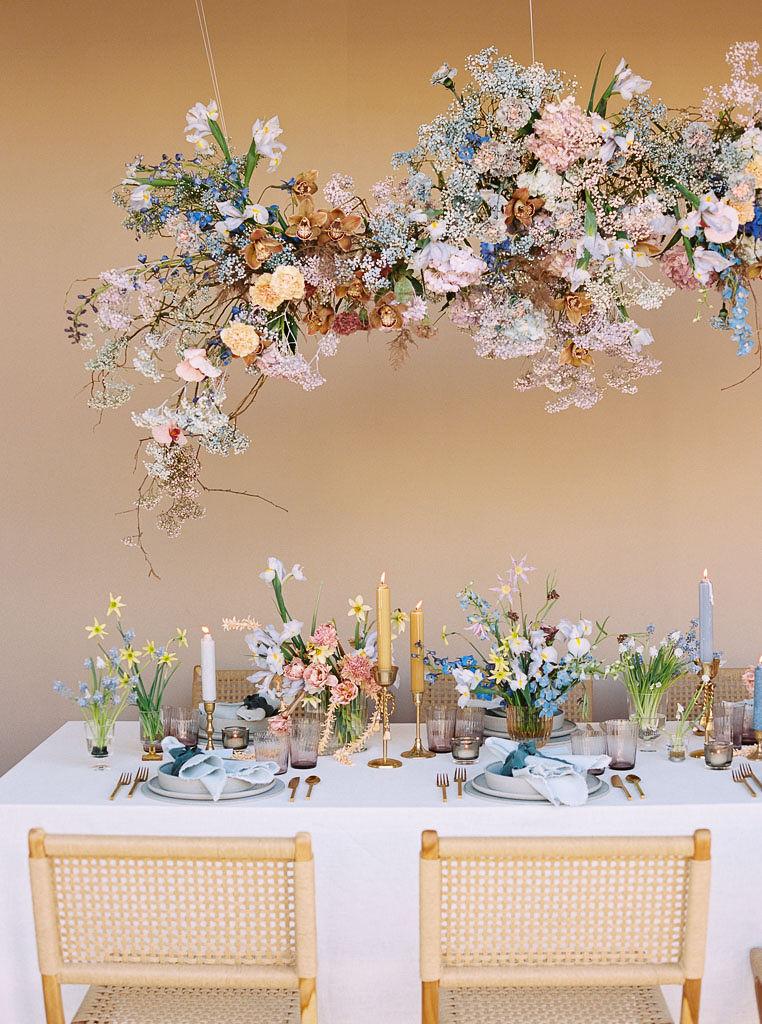 ---
The creation process of a gorgeous flower cloud is an art in itself. Luckily, we have enlisted floral artist Yoko Negi to give us a hand. Follow her instructions to create this delicate baby gypsophila ball DIY, perfect for suspending in the air, or placing on the mantlepiece for a gorgeous dried flower statement. Good luck!
AFTER MORE DRIED FLOWER INSPIRATION?
Check out this dried flower article — it's full of beautiful DIYs. If you want to dry flowers yourself, then follow these instructions.