FLOWERS FOR HOME
Autumn stands for wonderful colors in orange, purple and red tones, but also for fruits of nature and earthy smells of forest and rain. So many flowers conjure up a special ambience with their wonderful blossoms and berries. Add in seasonal favourites like chrysanthemums and asters to bring a seasonal glow to your home, but there are many other glorious flowers waiting for you.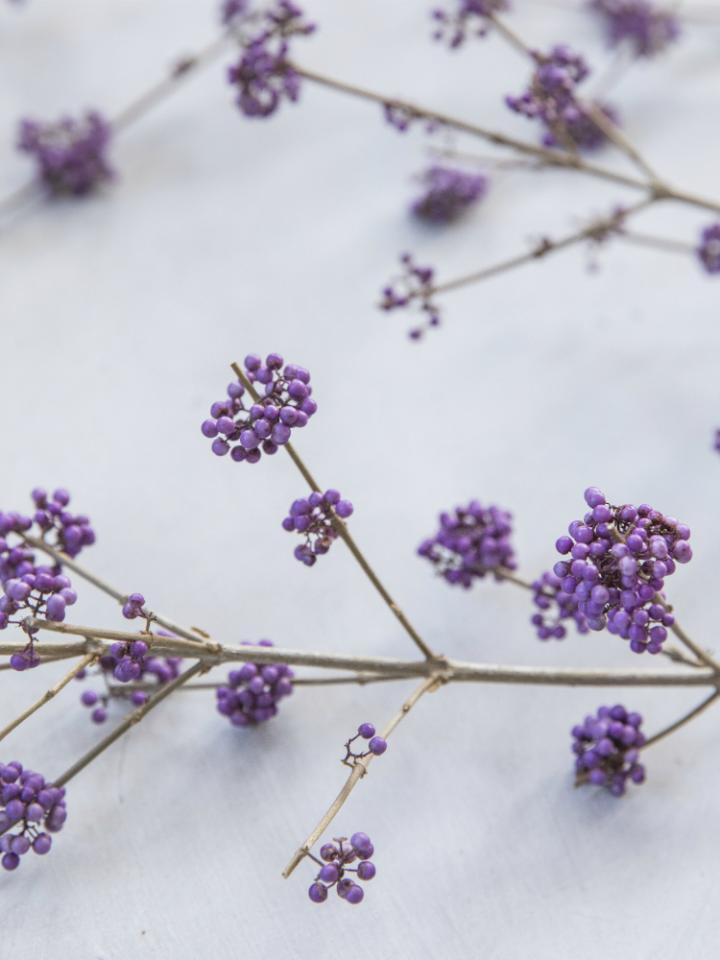 Callicarpa
Purple is definitely the new green. It feels like the last drops of summer have soaked into Callicarpa's tiny bright berries. These bursts of purple are a pleasant surprise in any seasonal autumn bouquet, where the fresh bright colours of spring and summer are swapped for darker shades of brown and red. Commonly known as beautyberries, they make the change of season very easy on the eye indeed.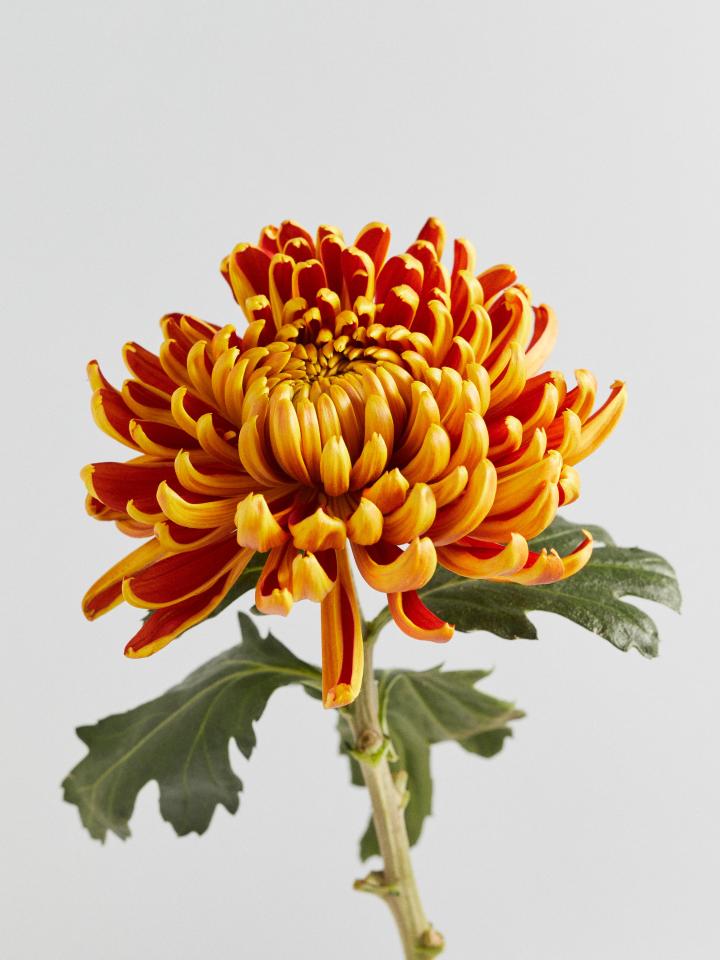 CHRYSANTHEMUM
The name chrysanthemum is derived from the Greek words for 'gold' (chrys) and 'flower' (anthemom). This beautiful flower didn't get this 'golden name' for nothing! It is originally golden yellow in colour, gives warmth, sparkles in every bouquet and is a symbol of happiness and health.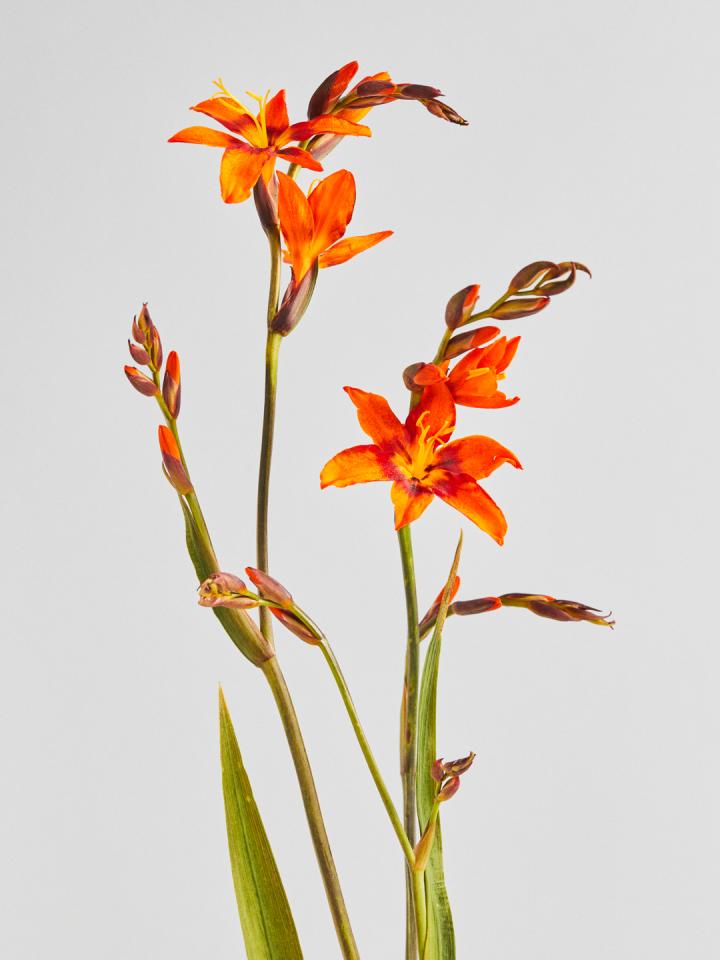 CROCOSMIA
The blooms of the beautiful crocosmia, flaming brightly on the stem in a comb of flowers, capture the whole astounding colour palette of the season. Create sculptural arrangements in the vase with stems in every shade, from soft orange to deep red, all filled with the warmth of autumn. A delightfully fiery flower, it's perfect for brightening up your home on a cloudy day.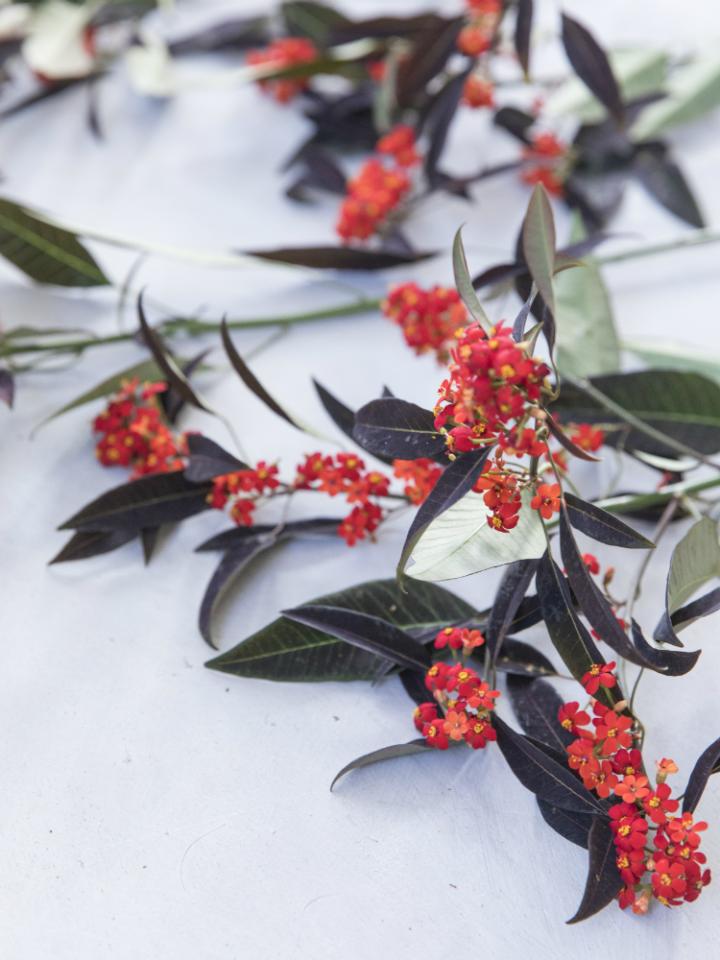 Euphorbia
These joyous flowers erupt in all directions. The female blooms sit proudly in the centre, surrounded by a group of attentive male flowers. Euphorbia, also known as spurge, has around 2,300 varieties so there are plenty of stems to choose from. Take your pick of various autumnal colours: yellow, orange, red and white.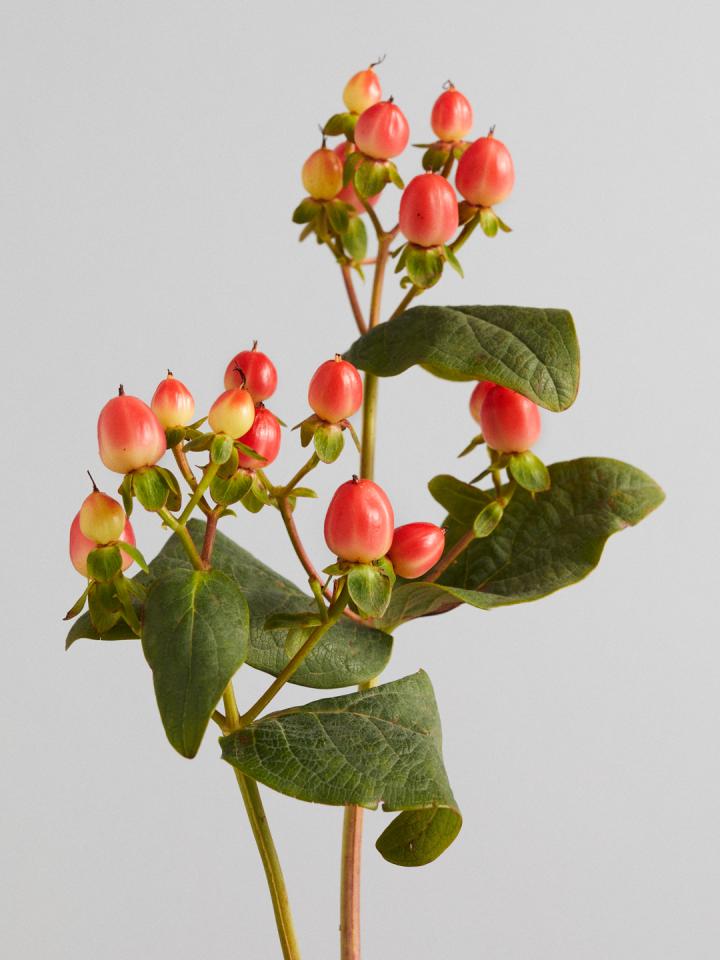 HYPERICUM
For a long-lasting flower arrangement, include hypericum and watch it work its magic. After flowering, this plant produces beautiful berries on the branch, awarding you two bouquet styles in one. The berries will create depth, texture and contrast in an arrangement of softer petals, and their transformational qualities make this the perfect low-maintenance autumn flower.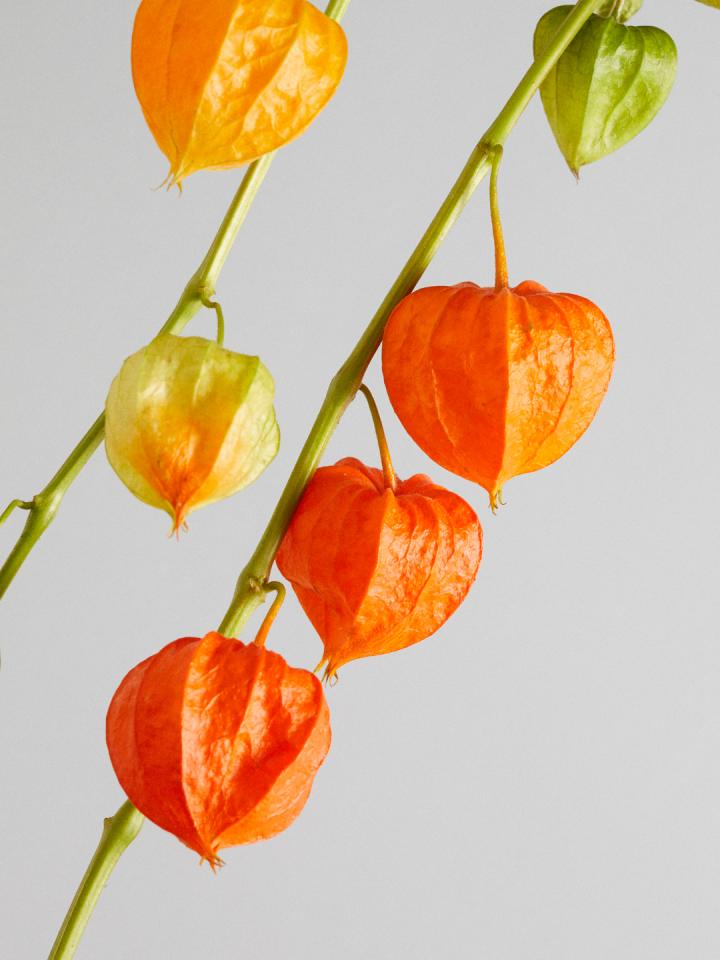 Physalis
With red-orange Physalis decorating shop windows, autumn is in full swing. It's instantly clear where the common name Chinese lantern plant comes from: the cheerful fruit is wrapped in leaves shaped like a natural paper lantern, whose glowing flame colour makes it appear lit up by a candle. In the past, the Chinese grew these plants in their homes to drive away bad spirits, believing the lanterns imprisoned the ghosts. Enjoy these stems freshly cut or dry them at home — it's very easy to do so.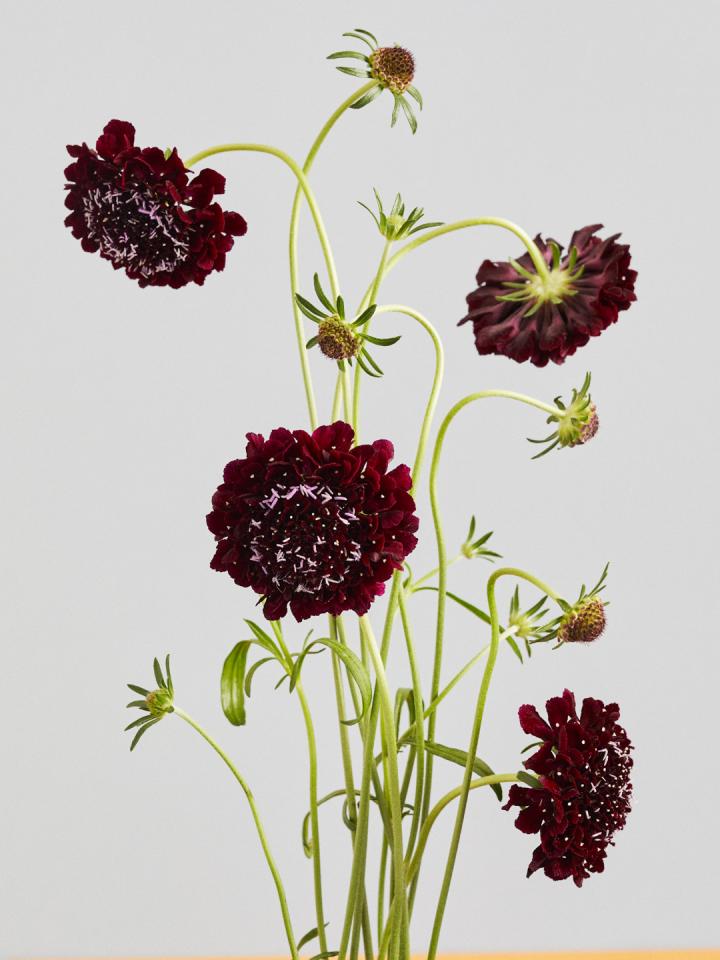 Scabiosa 
The pincushion flower, or scabiosa, helps soften the shock of autumn. When it's cold and raining outdoors, brighten your home with these fabulous flowers in shades of white, yellow, red, blue and purple. The dancing petals of this cheerful upright field flower with its sweet pinhead stamens will capture the attention of the whole room.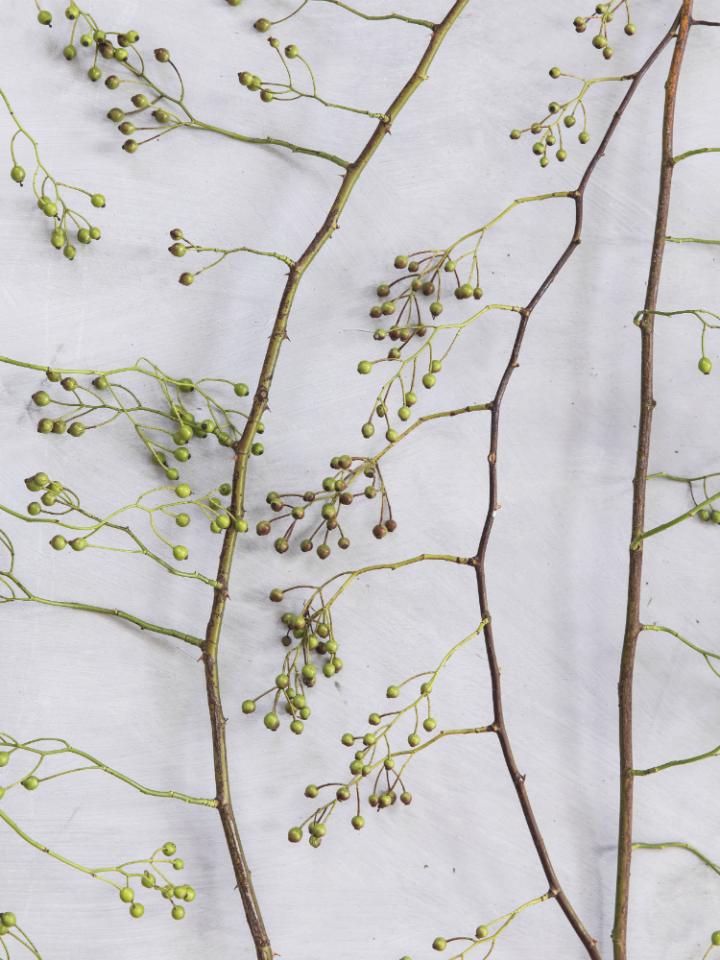 Rosehips
Rose bushes produce marvellous fruit, called rosehips. When the summer flowers have died back, these interesting, sculptural berries take centre stage. They are essential ingredients in any autumn bouquet. If you have any single friends, a bunch of rosehips is the perfect gift: it symbolises waiting for your true love.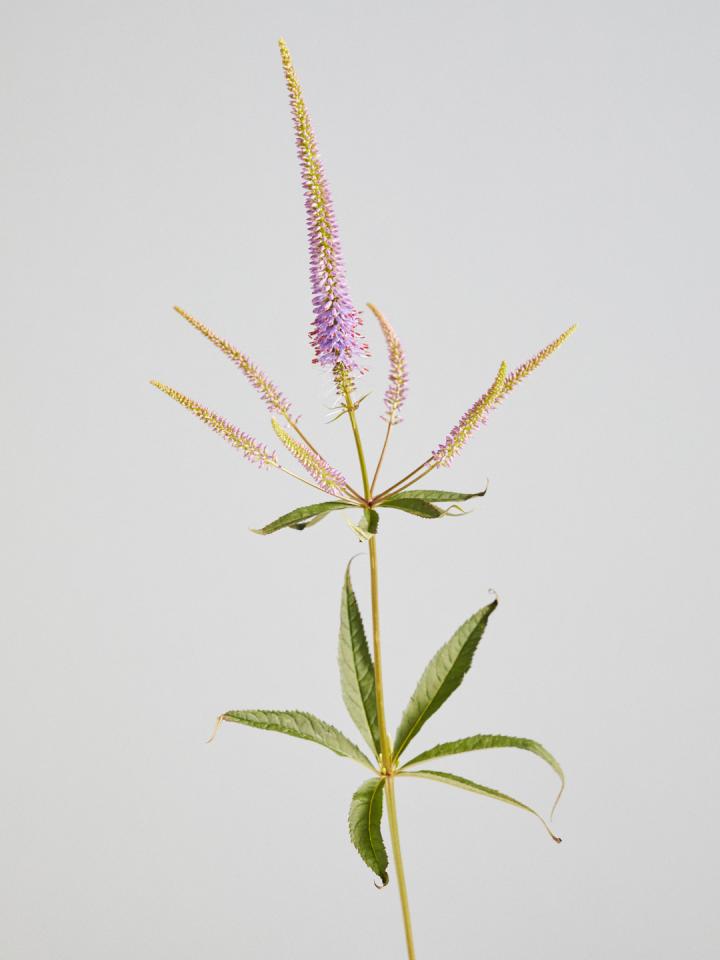 VERONICA
A pretty bouquet of field flowers is a genuine crowd-pleaser. This is especially true in autumn, when summer meadows have disappeared and wildflowers are thin on the ground. For a seasonal variety with bold shapes and soothing shades, put Veronica on your list of stems. This bloom will lend a relaxed, laid-back feel to any gentle bouquet.
MORE AUTUMN INSPIRATION
Get inspired for autumn with this harvest bouquet, or give your mood a lift with this mood booster bouquet. We'd love to see the results of our suggestions! Let us know on Facebook and Instagram with the hashtag #funnyhowflowersdothat.