It's time to settle down into autumn. To make it easy for you, we've curated a selection of floral tips to help you feel, smell and taste all the best bits of the season.
AUTUMN IN THE VASE
This season is only really complete with a beautiful bouquet full of classic autumn flowers on the kitchen table. Bring warmth into your home with a harvest bouquet, a typically autumnal bouquet or make a statement with a grand dried bouquet. Suffering from the autumn blues? With this mood booster bouquet you'll put a smile on everyone's face. But those are by no means all the bouquet recipes we have in store for you! So many colours in the fall, so many fresh options for the vase. And with these tips for drying your flowers you'll keep that autumn feeling as long as possible.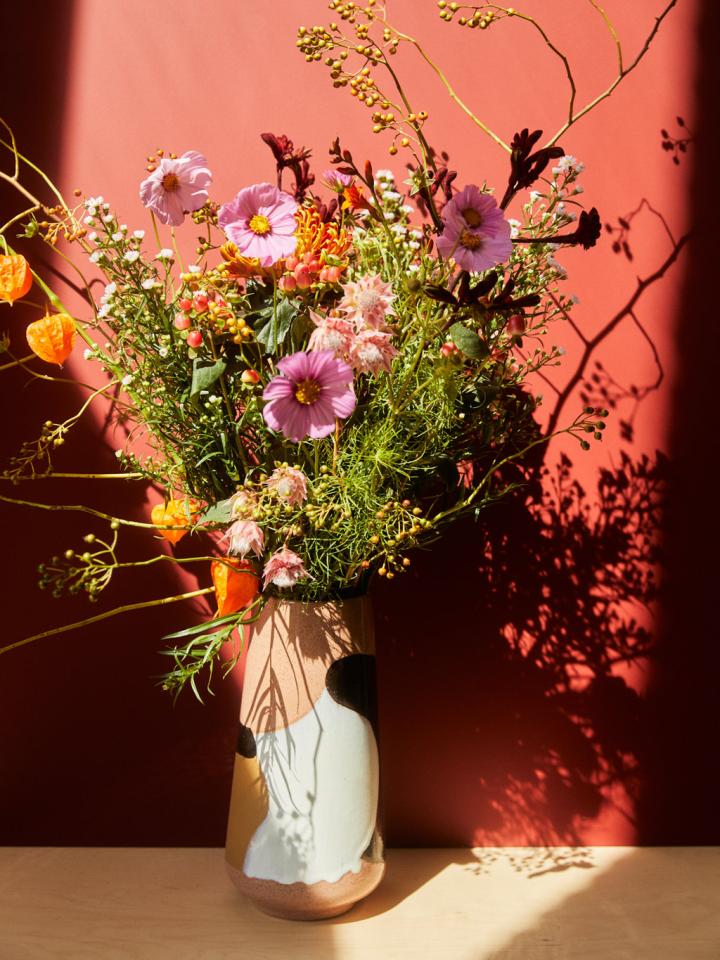 FLORAL FALL DIYS
Now that we are slowly moving from outside to inside, it's important to make your home a little cosier. Make an autumn wreath with fresh and dried flowers for the door, or upgrade your bathroom and bedroom with flowers. With a homemade home spray, you bring wonderful autumn scents into your home. Hang a bouquet of flowers on a door frame to dry to keep that seasonal feeling as long as possible. For an extra-cosy autumn feeling, create an autumn altar with your favourite autumn flowers and other autumn items. Of course, autumn should also be present on your dining table.
DECORATION WITH PUMPKINS
Pumpkins are inextricably linked with autumn! So be inspired by the most beautiful floral decorations with pumpkins, which you can easily make yourself. How about these stylish flower pumpkins or beautiful pumpkin vases? Paint your pumpkin and turn it into an autumn work of art. Of course, these pumpkin DIYs are also fun for Halloween!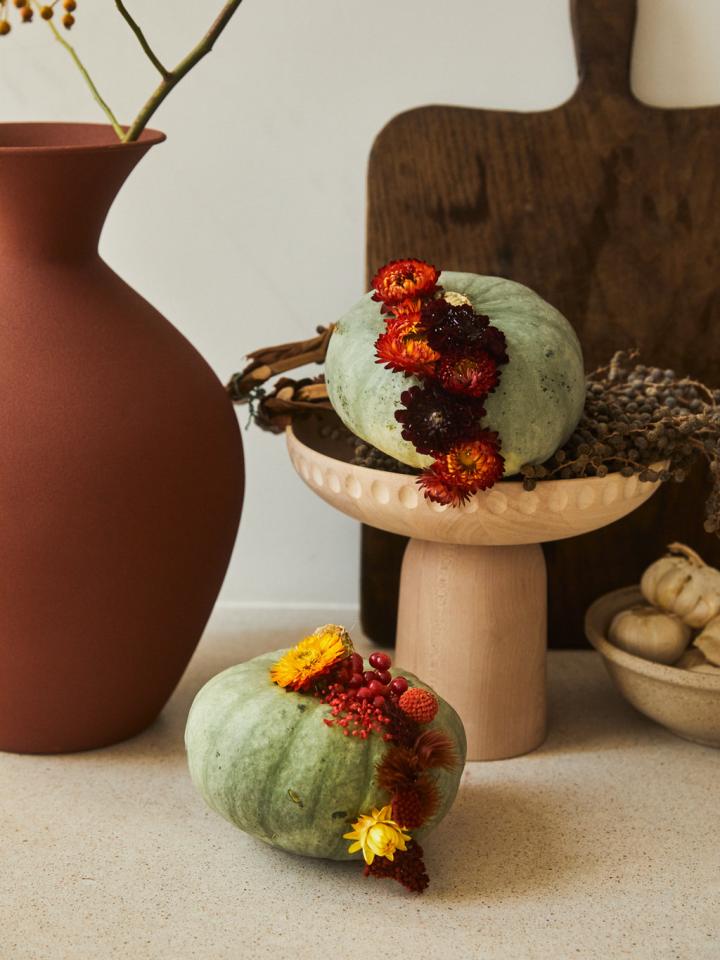 WEDDING BOUQUET WITH AUTUMN FLOWERS
Planning to tie the knot this fall? Or does an autumn wedding sound like your dream? Then let yourself be inspired by this beautifully warm bridal bouquet with dried flowers, or say 'yes' to this one-of-a-kind  bridal bouquet with the beautiful chrysanthemum in the leading role. 
Share your tips
Are you in the mood for even more autumn inspiration around flowers? We have developed great boards on the topic on Pinterest. If you have any special flower rituals for autumn, share them with us by sending an email to editorial@funnyhowflowersdothat.co.uk or leave a message on our Facebook or Instagram using the hashtag #funnyhowflowersdothat. We'd love to hear from you!