you will need
How to make it
We recommend that you find a florist whose work you like, and work with them to create your dream bouquet - it's tricky to make a bouquet this important without some experience. For example, some flowers give off pollen and you do not want to think that your dream dress under the yellow stains to sit. It's also important that the bouquet is strong enough. After all, you will be squeezing the stems quite a few times throughout the day. The bouquet must also survive being thrown to your bridesmaids.
If you have found a florist to help you, it helps if you know exactly what you want. This can be done with the above list of ingredients but also by showing sample photos of colours and shapes.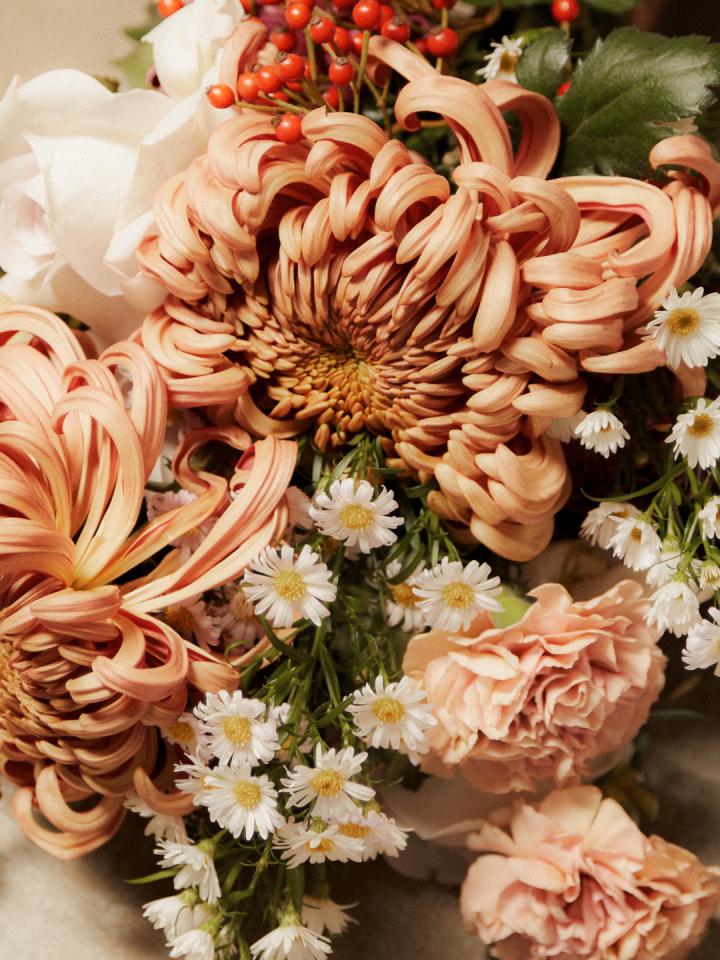 WEDDING AND FLOWERS
A wedding and flowers go hand in hand. A wedding bouquet, the decoration at the table or a flower arch under which you say your vows. Flowers give your wedding just that extra bit of atmosphere and warmth. Check out our wedding bouquet recipe with dried flowers or a combination of fresh and dried flowers. In our wedding dossier you will also find inspiration, DIYs and background information on the symbolism of classic wedding flowers. 
MORE AUTUMN INSPIRATION
Get inspired for autumn with this harvest bouquet, or give your mood a lift with this mood booster bouquet. We'd love to see the results of our suggestions! Let us know on Facebook and Instagram with the hashtag #funnyhowflowersdothat