Hot pink is a favourite trend for summer 2022, with many celebrities such as Anne Hathaway and Florence Pugh wearing fuchsia. Taking inspiration from this fashion-led movement, Alice and Kai created a stunning 'blanquet' focusing on hot pink blooms, including Sweet peas, Ammi and Dahlias, alongside pink-on-pink accessories and food.
Kai, of My Lady Garden, says: "Work with what is in season where you can. I love the shapes of Dahlias, particularly the cafe au lait variant. They have the most textural petals which give depth to my arrangements. To create a more sculptural look and aesthetic, I like to cluster my flowers and arrange them at varying heights. I use Hydrangeas, Anthuriums, Orchids and Alliums to do this."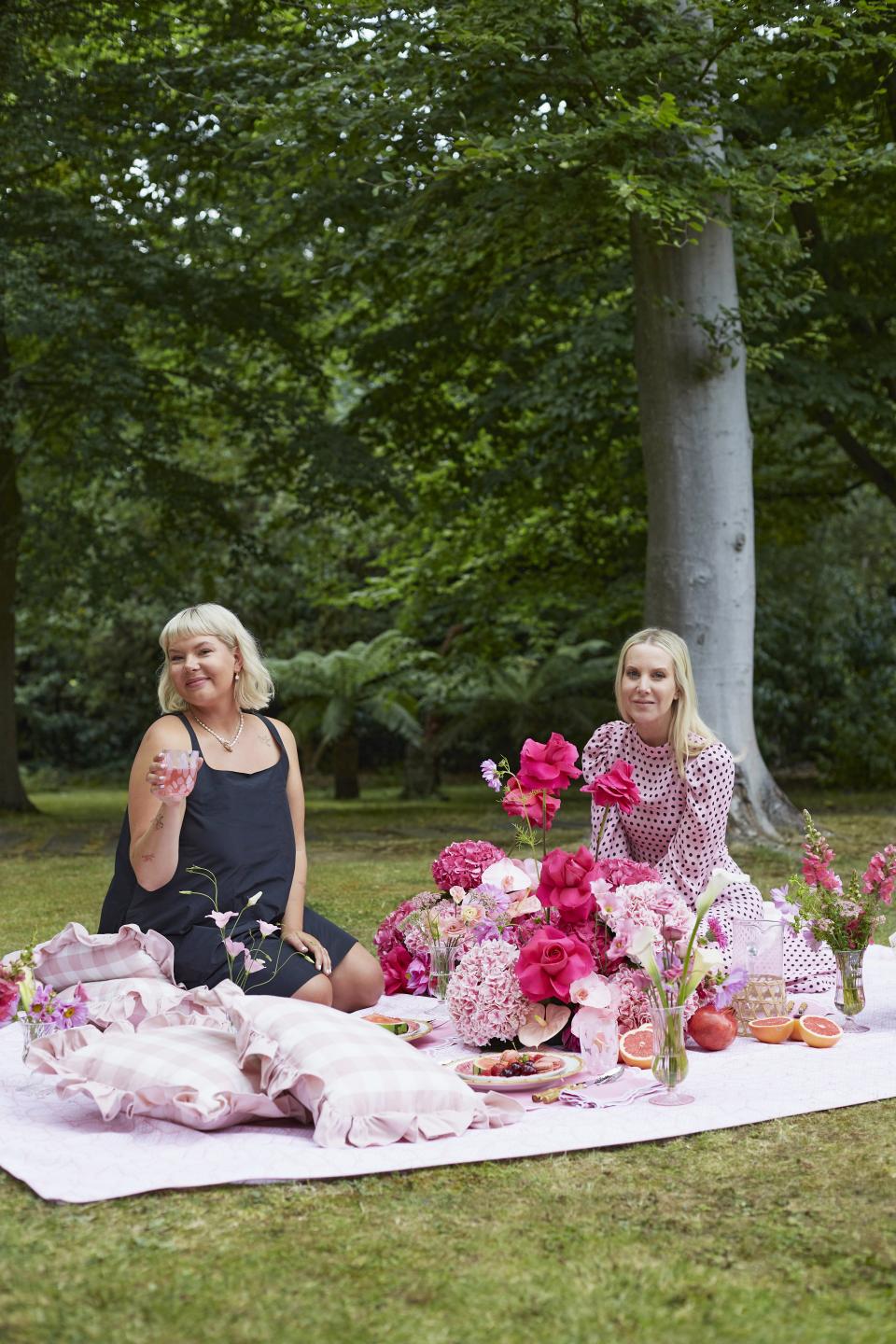 Cottagecore, which takes inspiration from the countryside, is a very different aesthetic celebrating the great outdoors and a traditional way of living.
Alice Naylor-Leyland creates beautifully nostalgic scenes by using white ruffled linen placemats, traditionally patterned fabrics and ivory ceramics and quirky cutlery to accessorise."There's something so wonderful about embracing a simple style of living and making a conscious effort to switch off," she says. "I love bringing together different types of ceramic tableware - and adding in the perfect touch of flowers that follow a similar colour theme is just as essential."
Kai adds: "To recreate this with flowers, aim to work with delicate stems. Some of my favourites are Sweet peas, Ammi and Wild mint! The smell of wild mint really brings a nice element to the picnic, it's one of my absolute favourite scents to work with."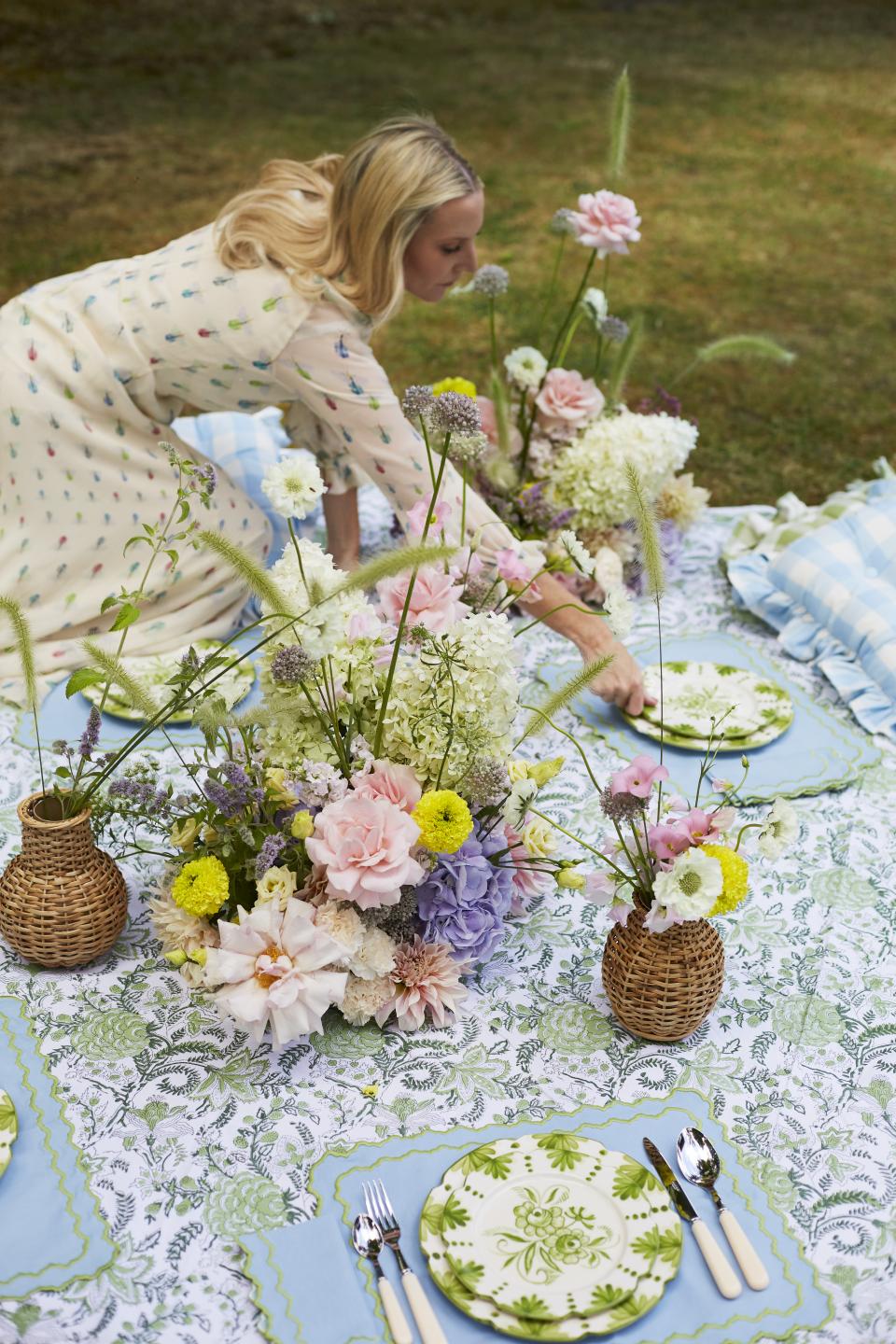 Want to see how Alice and Kai used blooms to create these beautiful picnicscapes? You can watch the video here. 
We'd love to see your creations and photos of you enjoying them with friends! Follow us on Facebook, Instagram and Pinterest and tag us with the hashtag #funnyhowflowersdothat.