This is why we teamed up with top floral stylist and artist, Harriet Parry to share some simple and ingenious ways to brighten up our homes this February in a very special online workshop inviting everyone to 'Bring in the Blooms'.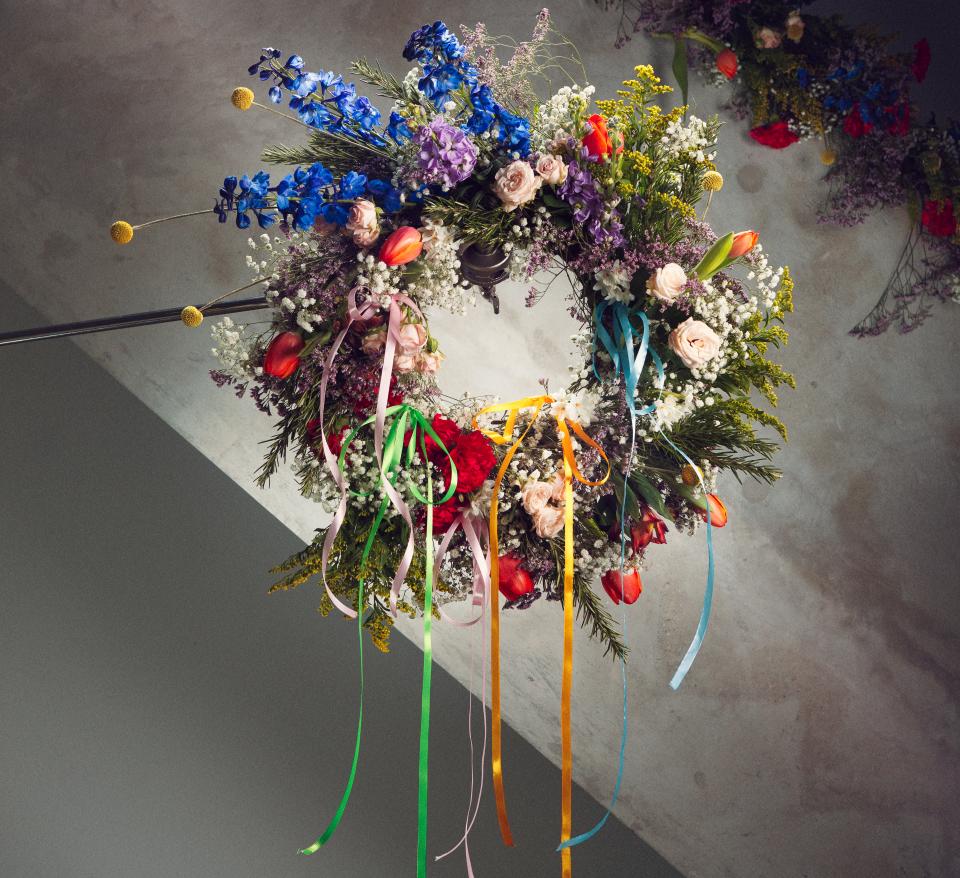 From vibrant wreaths (like the one above) to alternative garlands and tabletop vignettes, Harriet brings fresh-cut flowers to life in innovative and easy-to-follow ways to help inject colour and originality into the home. Picking from a lush palette of seasonal flowers including tulips, stocks, limonium, gypsophila, craspedia, alstroemeria, carnations and delphiniums, Harriet selects blooms for their mood-boosting colour, scents and longevity, and blends them with varieties perfect for drying and reusing. 
Want to see Harriet create some magical floral masterpieces for the home? Check out the workshop below. 
"Who says February has to be bleak?" says Harriet Parry, floral stylist and artist. "We've nearly made it to the end of winter and spring is on its way! I had a riot picking out some of my favourite flowers to create pieces that are guaranteed to bring a sense of fun and playfulness to your home. Of course, flowers can look stunning arranged simply in a vase, but if you're looking for slightly unexpected ways to display blooms, this workshop is for you." 
Fancy trying it out at home? We'd love to see your inspired creations! Show us on Instagram and Facebook with the hashtags #funnyhowflowersdothat and #bringintheblooms.