Bubble Gum Flower Power
Give your flowers a favourite vase
You know that feeling when you put on your favourite outfit and your self-confidence instantly soars to great heights. Hello mirror! You can achieve the same effect for your flowers. Enter the Bubble Gum Flower Pot.
Vase with an ego boost
With this vase you can give your flowers a similar ego boost. A statement pedestal in the form of a cheeky bubble-gum-blowing girl with her eyes closed for concentration. A couple of zany gold cat ears make the vase almost complete. Almost, because what's a vase without flowers? Take a look at our Flower Guide for plenty of inspiration.
Pink, white or black?
Will you opt for the pink, white or black version? The vases come with bubblegum in different colours, and there is also a white Bubble Gum Flower Pot with bunny ears. The dimensions are 18.5 x 15.5 x 22.5cm, so the perfect size for a range of great blooms, and it's made of resin so it won't easily pop (or chip)! 
Want to find out more? Check out the Fourline.design website.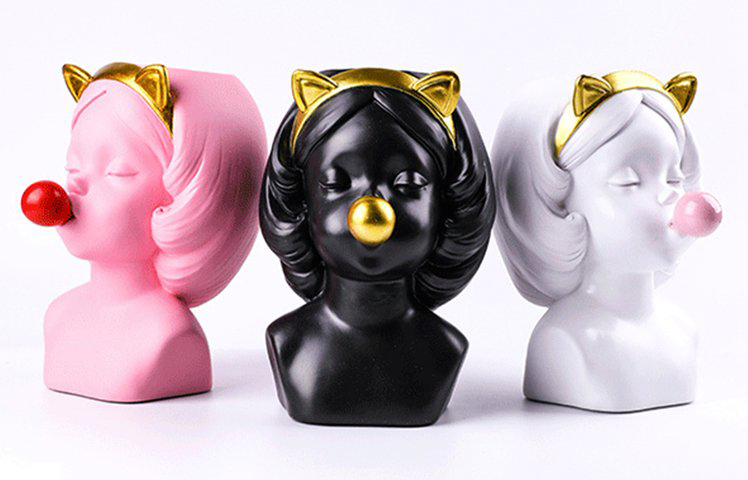 FourlineDesign.nl