DIY: Floral Ice Cubes
It's Cocktail Week, time to dress up your drink
Not only for decoration, these stunning floral ice cubes can add subtle but distinct flavour to any drink, be it a cocktail or some fruit infused water. 
You will need:
Edible flowers and herbs.
Ice cube tray
Water
To make your floral ice cubes all you need is some edible flowers and herbs, an ice cube tray and water! It couldn't be easier.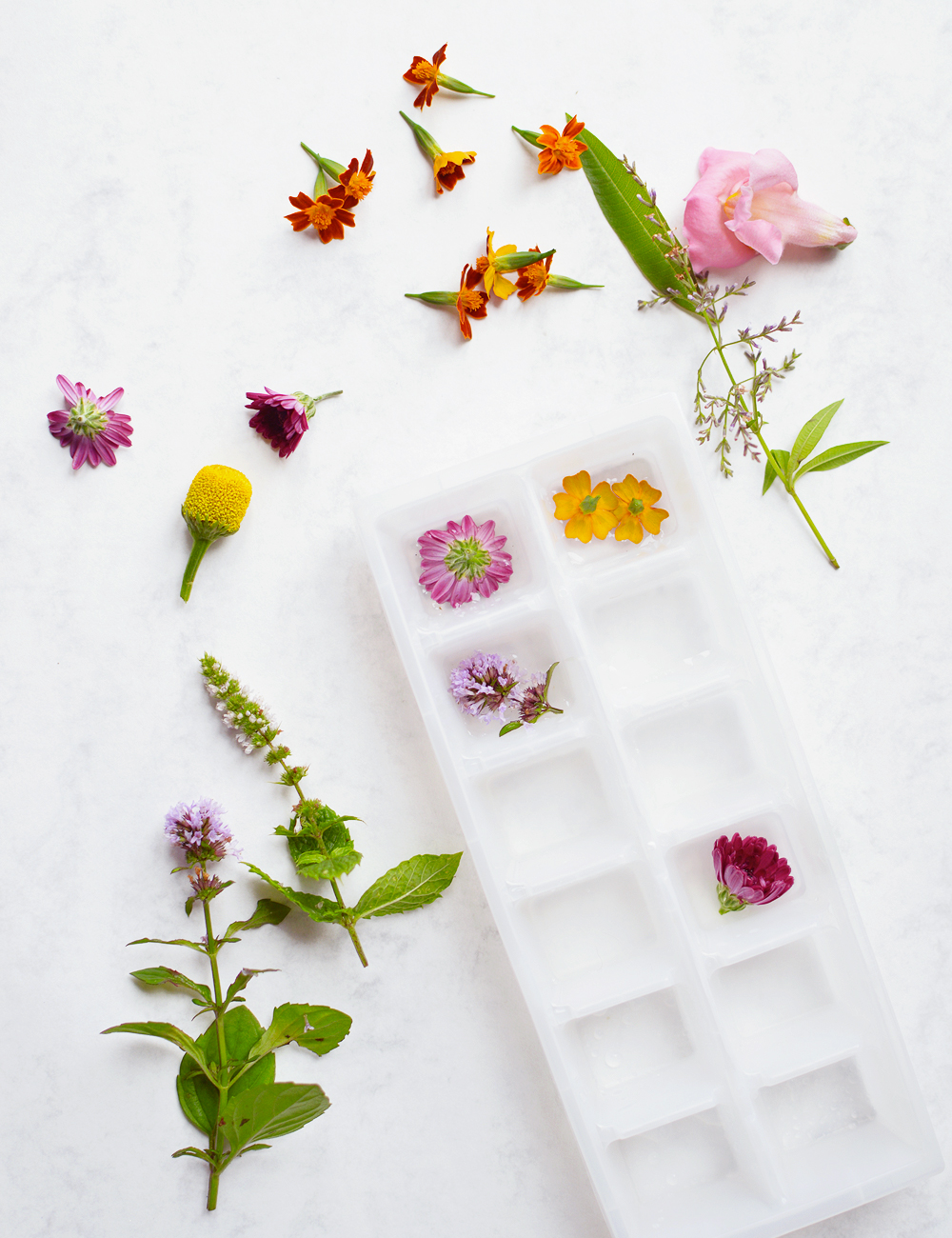 ---
Begin by adding a very small amount of water to each empty ice cube block, around 0.5mm full should be plenty and then add your flowers and freeze for 20 minutes or so. We want to trap the flowers in this small amount of water so that they stay in place and don't float to the top and stick out of the ice cube.
Once the water is frozen, you can fill the ice cube tray to completely submerge the flowers and freeze as normal. If you're working with very small flowers or herbs you could continue layering small amounts of water with flowers and herbs, freezing between each layer, to create a very pretty suspended look.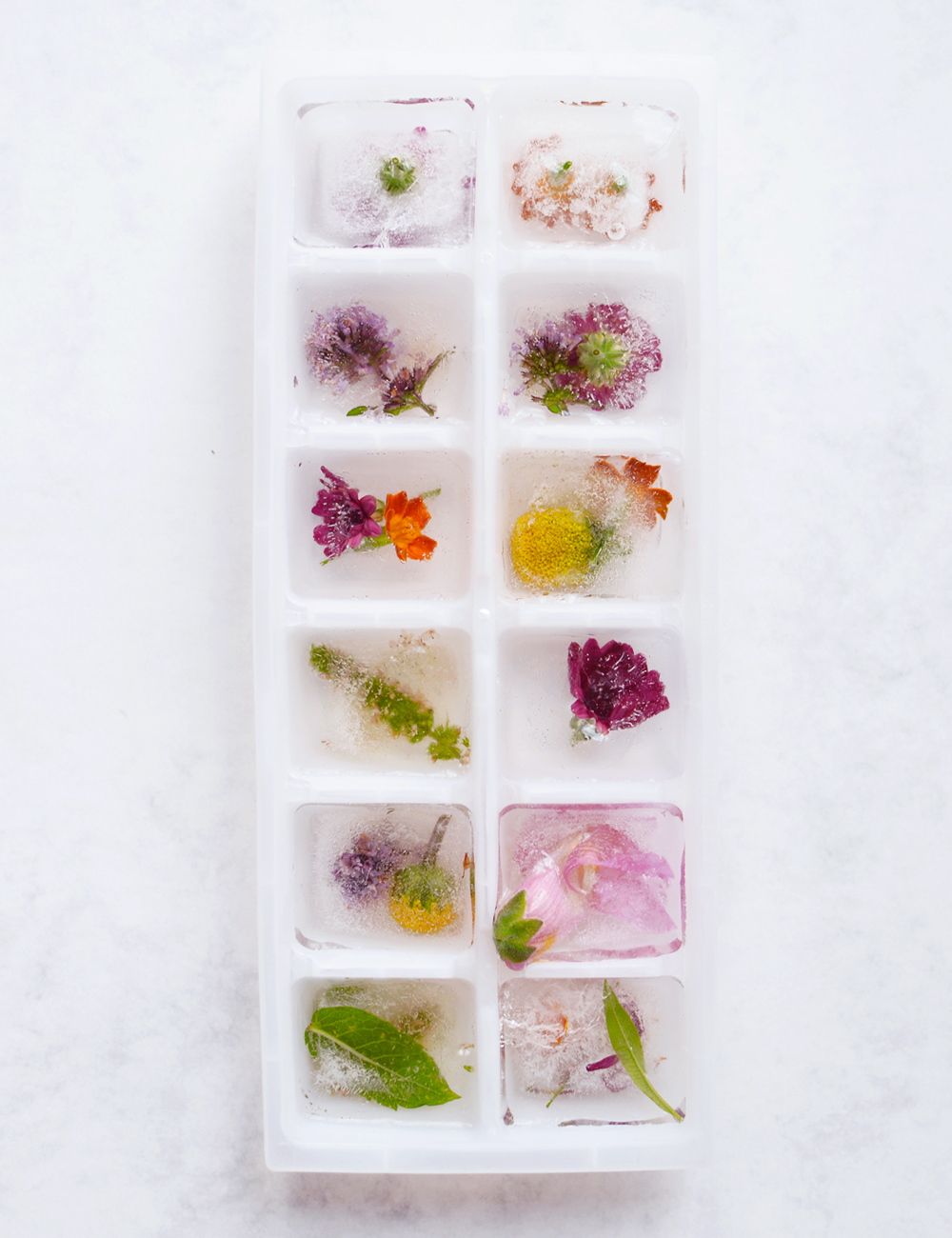 ---
For our ice cubes we used a varied selection of flowers and herbs, including: Electric Daisy, Sweet Cicely, Gold-Edged Primula, Mint, Salad Rocket, Lemon Verbena and Pea Flowers.
Other edible flowers you could use:
- Yellow Calendula
- Chrysanthemum
- Marshmallow
- Rose
- Viola
- Cornflower
- Wild Rocket
- Wild Garlic
- Broad Bean
- Primrose
- Chives
- Borage
- Nasturtium
- Basil
… and many, many more!

*Note: When using flowers in recipes, always make sure to use edible flowers that are specifically grown for consumption. 
Give it a go! And don't forget to share your flower ice cube combinations with us on Twitter