You will need
Second hand objects (such as a bag, bucket or milk can)

Paint or spray paint in bright colours

Stickers

Plastic bag

Beautiful flowers to fill your new vase with
HOW TO MAKE IT
Found something to work with? Paint an old black bag with textile or leather paint in a cheerful colour. On the inside, attach a plastic bag and fill it with water, to hydrate your flowers. Why not spray paint a milk can in one bright colour and then decorate it with a nice print, or stick cheerfully-coloured fruit stickers onto a bucket?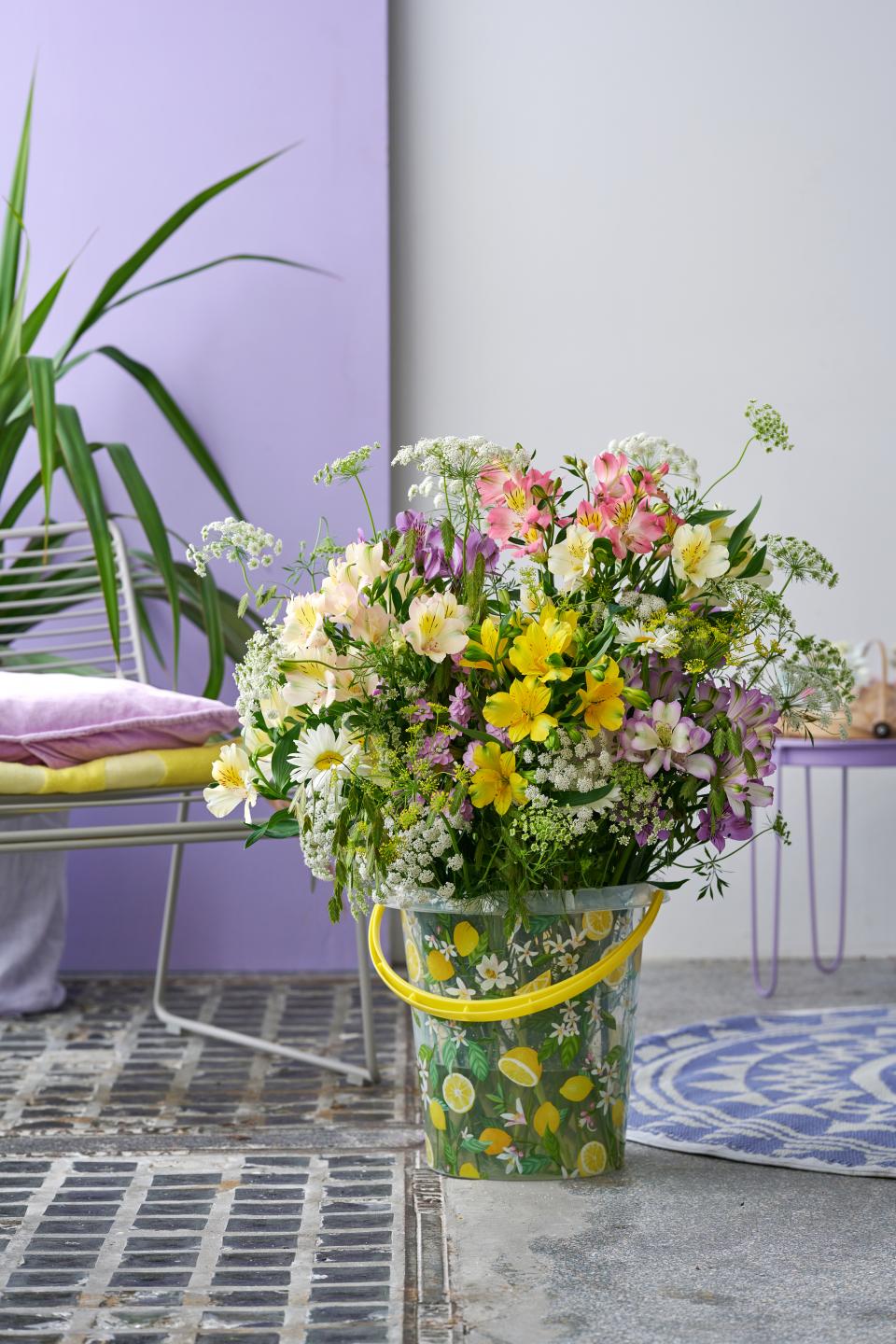 A BRIGHTLY COLOURED HOME
Got the taste for colour and keen to give your home a cheerful party atmosphere? Check out the Bright & Breezy style trend and get cracking. Be inspired by this season, with all its delicious food and fun DIYs. Need more inspiration? Follow us on Facebook, Pinterest and Instagram and share your floral creations with the hashtag #funnyhowflowersdothat.