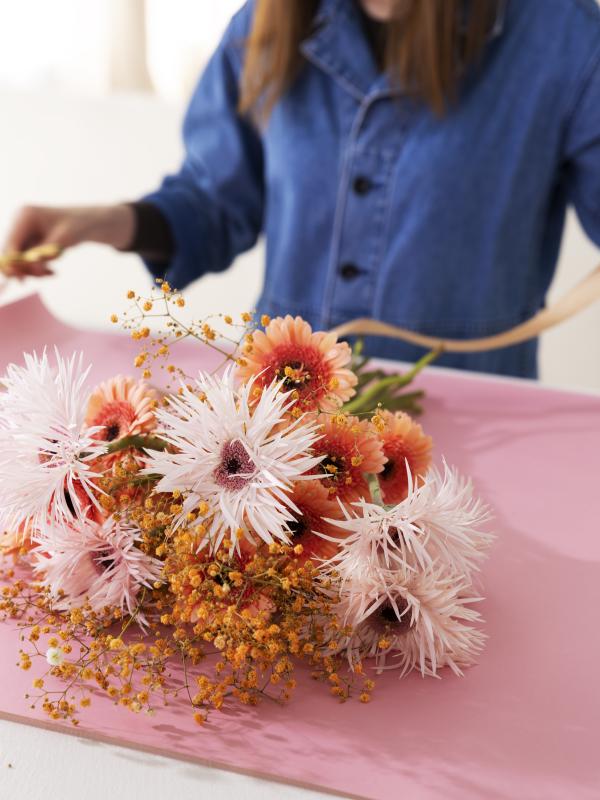 TO WISH YOU A SPEEDY RECOVERY
Nothing soothes the spirit and lifts the mood like a carefully chosen bouquet to comfort a loved one who is recovering. Imagine the positive vibes that bright gerberas, symbols of cheerfulness and optimism, can bring. Combine them with a few sprigs of yellow gypsophila to affectionately convey love and moral support. Together, they make up a bouquet that whispers: "Take care of yourself, know that I'm here".
---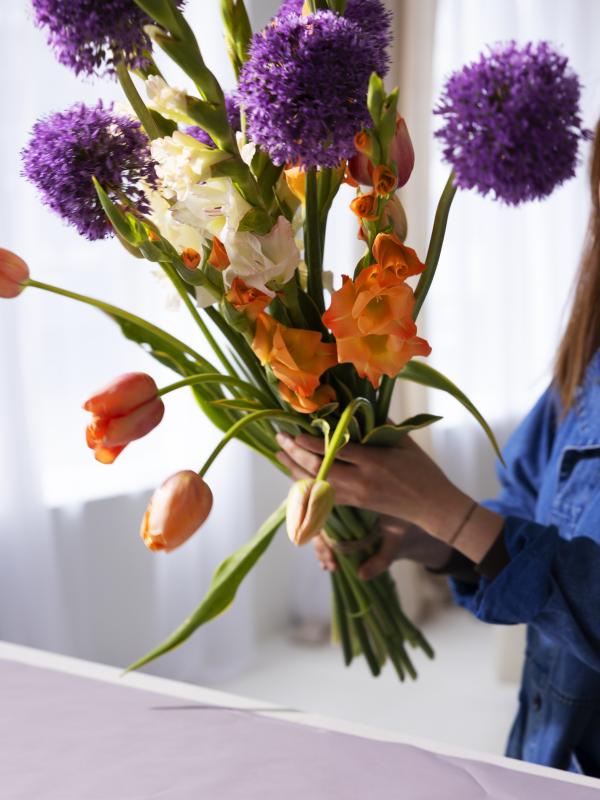 TO WELCOME A NEW life STAGE
When it's time to celebrate an achievement or encourage a new chapter in the life of someone close to you, a vibrant bouquet is an ideal gift. Visualise a bright array of gladioli, reflecting strength and pride, paired with allium stems, emblematic of patience and prosperity. With these flowers, the message is clear: "Congratulations, and best wishes in this new adventure!"
---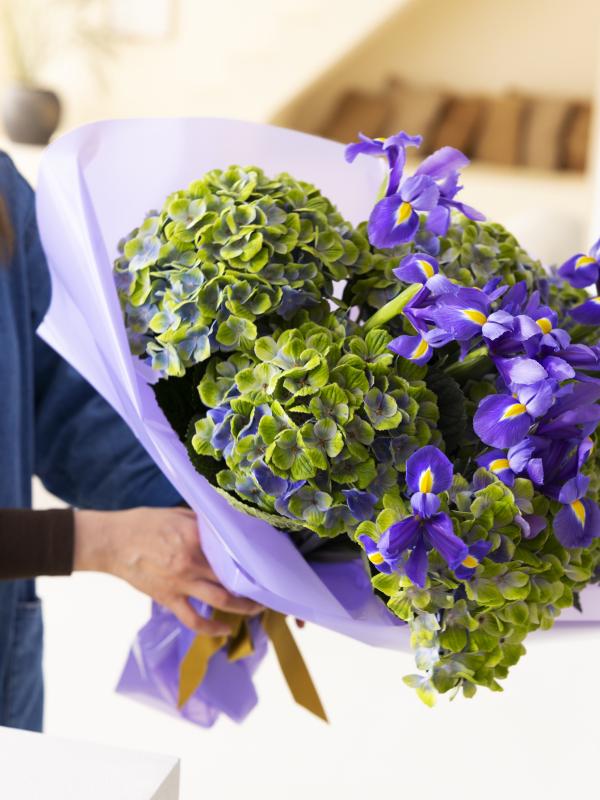 TO SAY THANK YOU FROM THE BOTTOM OF MY HEART
Finally, when it comes to saying thank you, a bouquet of hydrangeas and irises is the perfect gesture. The hydrangea - with its generous flower clusters - exudes sincere gratitude, while the iris carries a remarkable, optimistic message. Together, they create a bouquet that expresses with colour and elegance: "I thank you from the bottom of my heart."
---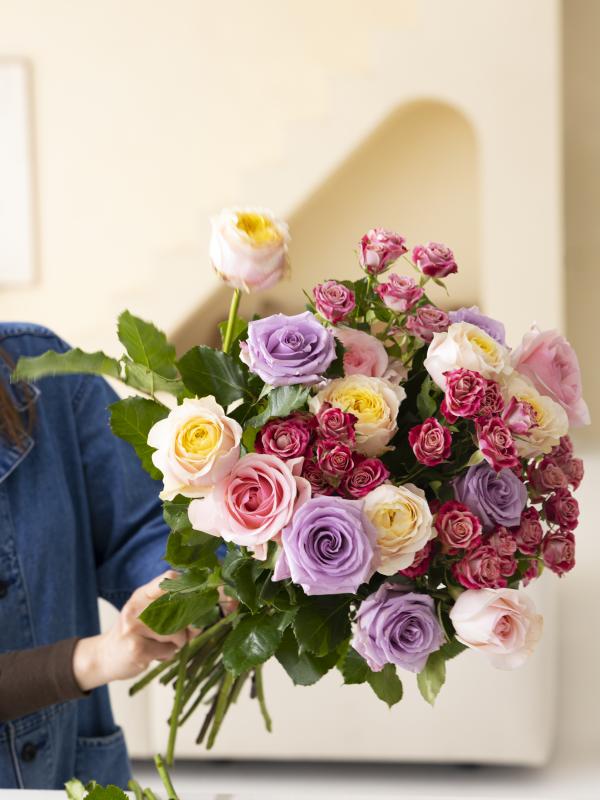 TO DECLARE YOUR LOVE
When your heart is overflowing with love and you want to share it, a bouquet of roses is a must. Imagine a set of lilac roses, embodying joy and well-being. Mix in bunches of pink roses, symbols of tenderness and softness, for a warm touch, and also invite varieties in pale shades for a soothing ambience. Together, these roses create a bouquet that says loud and clear: "I love you!
---
mORE FLOWERS, MORE JOY
Whether to support a loved one, celebrate an achievement or express gratitude, flowers are our best allies. They're the brush we use to express our emotions. So don't hesitate to colour your life with the sublime shades that flowers offer... starting with your home! With their radiance and symbolism, flowers bring more poetry into your life.