Let Hope Bloom
Flowers with a message
Flowers are full of powerful symbolism. They speak an international language of love, friendship, gratitude, comfort, support — and hope.
Our flower message goes out to the world. With its enormous lettering, made with hundreds and thousands of individual stems, the giant arrangement lets us know that flowers will always be there to lift our spirits and bring us hope.
Share our message with #lethopebloom, and create your own version. Let's fill the world with a little more brightness, colour and hope.
Let Hope Bloom.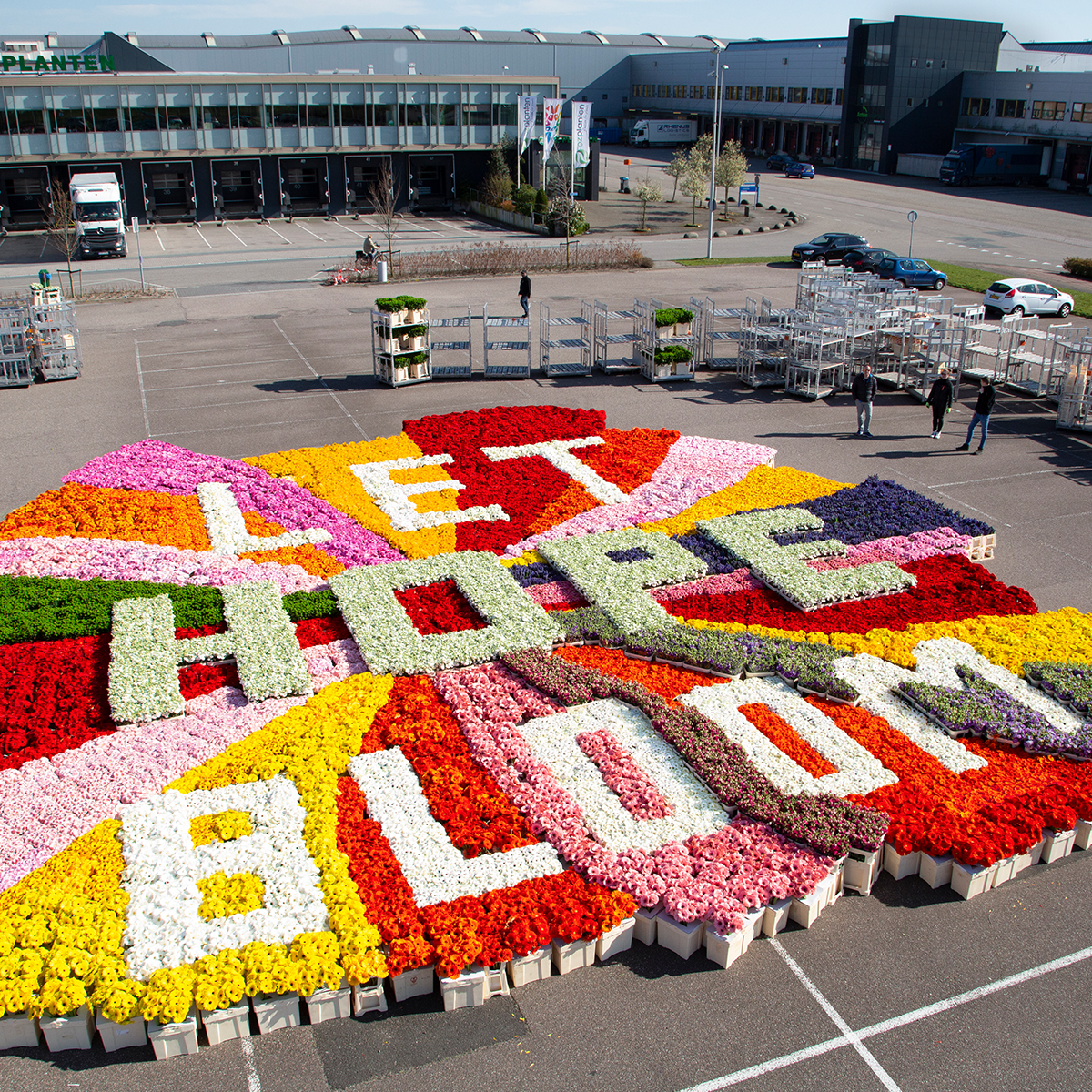 Making the message
We used a massive 200,000 flowers to create two beautiful flower messages in two days. The production took place on a huge site measuring 50 by 80 metres at Aalsmeer in the Netherlands, home of the world's largest flower auction. A team of twenty people worked on the message, taking care to observe all the local safety measures.