Before
It took almost 30 florists working for two days straight, 100 blocks of Oasis florist's foam, nearly 30,000 flower stems of 26 different varieties in 37 different colours to recreate Bosschaert's Dutch masterpiece, A Still Life of Flowers in a Wan-Li Vase. The installation stood 8.2m from the ground - the equivalent height of two double decker buses!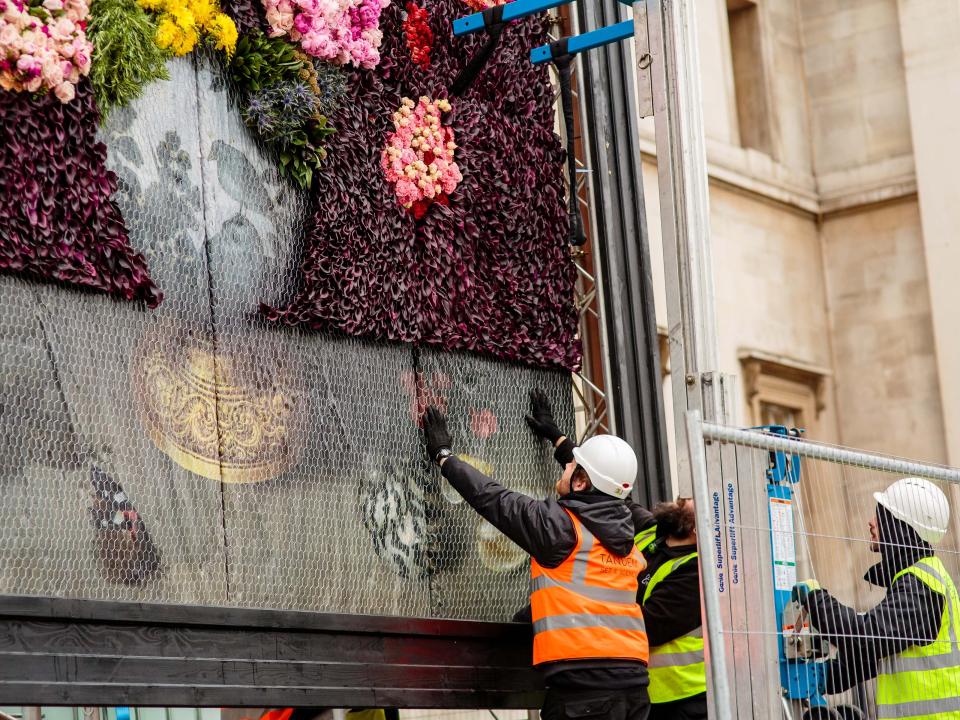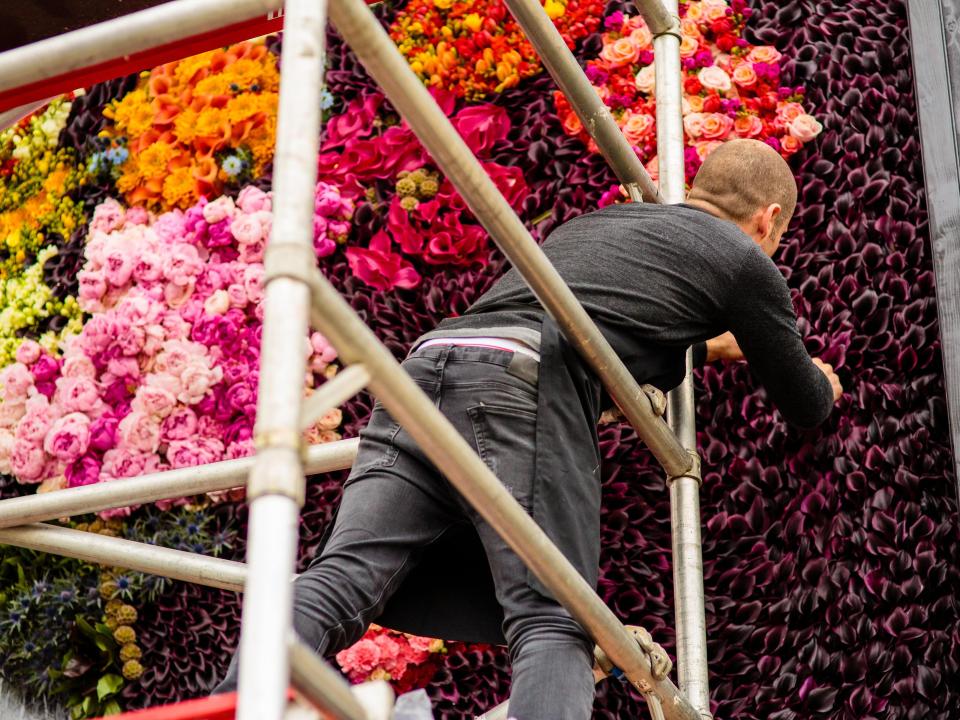 After
At dawn on Thursday 2 June, our fresh flower installation was complete. The flowers in Bosschaert's arrangement is painted with almost scientific precision. His masterpiece is a work of fiction since most of the flowers featured wouldn't have bloomed at the same time, which is also we felt we could use some many different varieties to bring his masterpiece to life.  We used 6 varieties of tulips, 4 varieties of peonies, 3 varieties of carnations, 6 varieties of freesias, 6 varieties of calla lilies, and 5 varieties of roses. As well as early morning replenishments of fresh flowers, the large structure also had a built-in water irrigation system to help keep the blooms fresh until the very last day. We wished that we could keep it up there forever!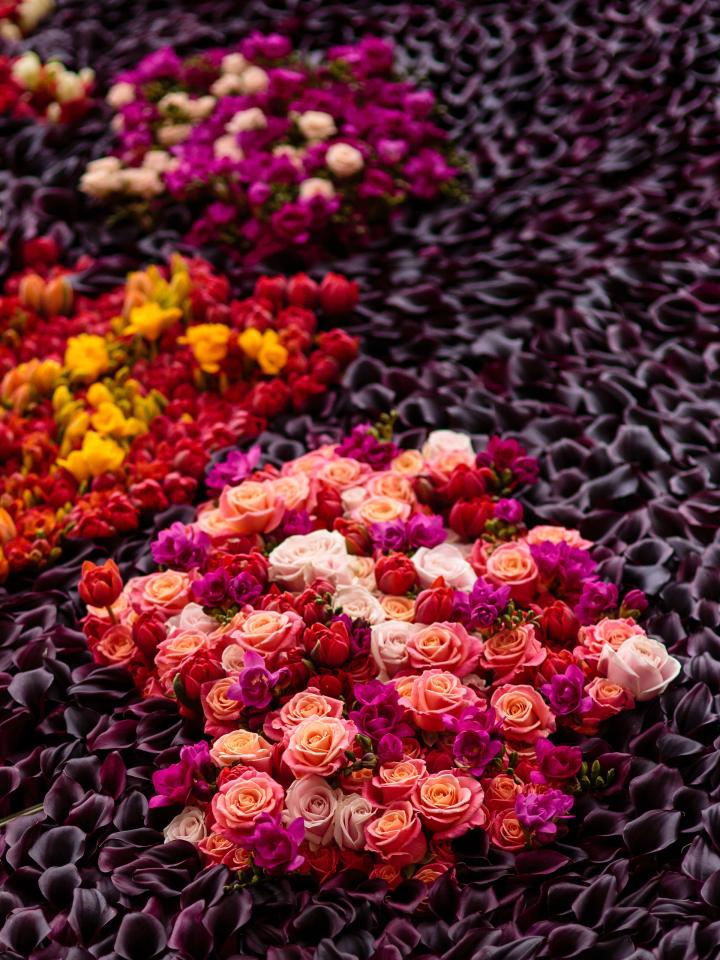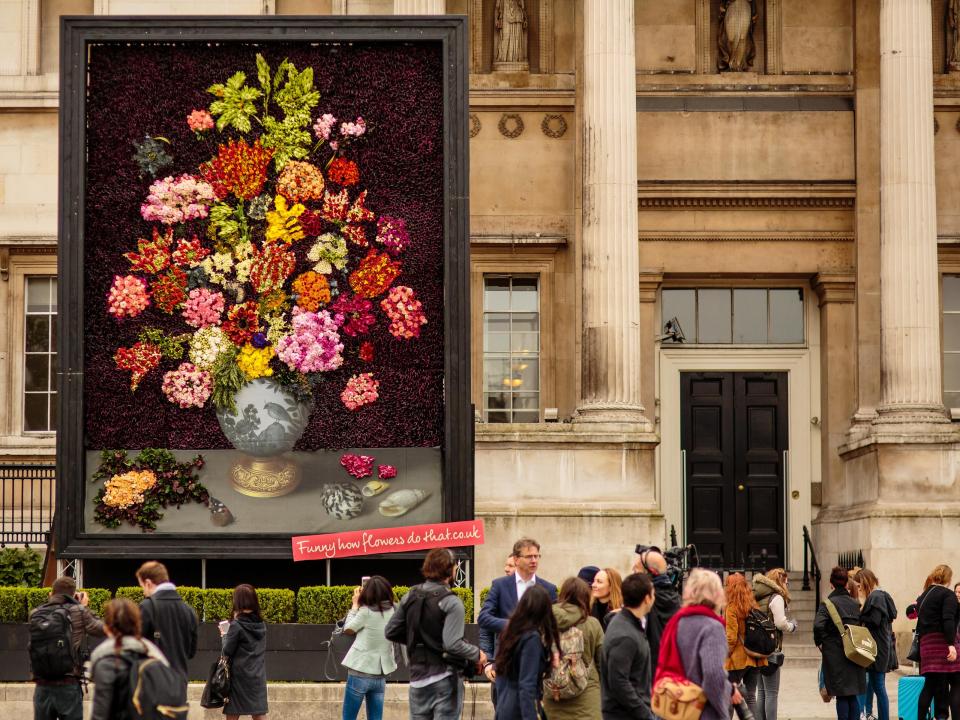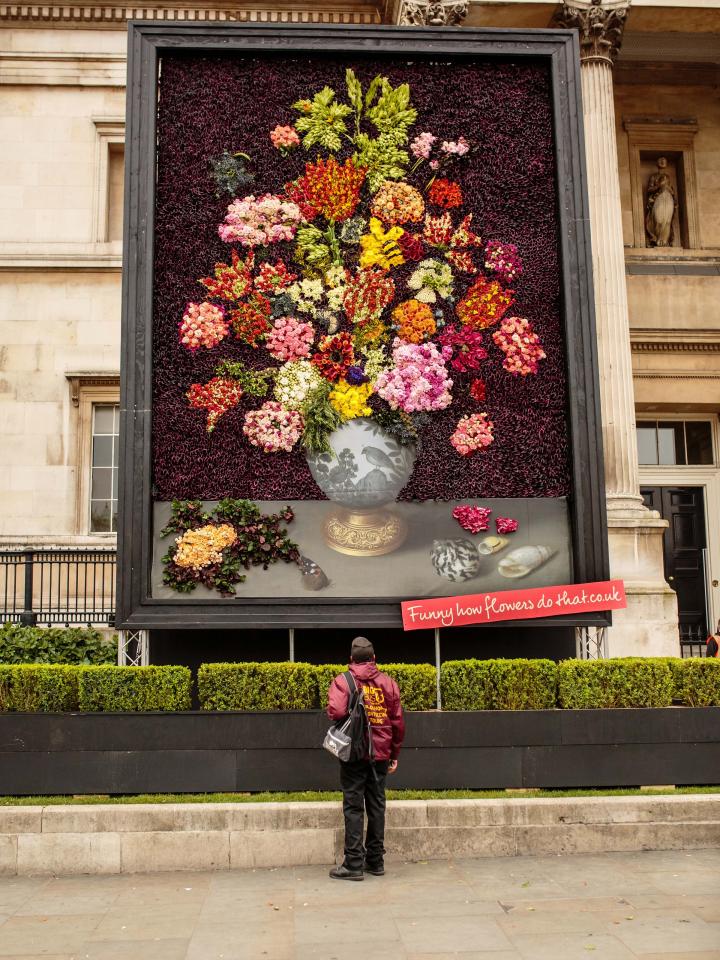 Click here to read more about this exciting project and here to find out exactly what flowers were used.