Ingredients
Cake
225g butter, softened
225g sugar
225g self raising flour
4 eggs
Zest of 2 lemons
Pops
4 Tbsp buttercream icing
1 Tbsp dried lavender
300g white chocolate
Method - Cake
Preheat an oven to 160 degrees Celsius and line a baking tray.
Add all the ingredients to a bowl and beat well with an electric mixer or wooden spoon.
Pour the mix into the tray and bake for about 30 minutes or until the cake springs back when lightly pressed.
Method - Pops
Once the cake has cooled, rub the cake between your hands to form cake crumbs.
Add the buttercream and lavender and mix until the mixture is easily formed into balls that hold their shape.
To make cake pops, push a stick into each ball or leave as is for a cake bite.
Transfer the cake balls to the freezer. Bringing the temperature down will make the cake pops much easier to coat in chocolate.
Use the double boiler method to melt the chocolate. Once melted, swirl each cake pop in the chocolate.
Top with extra lavender, fresh lemon zest or use a gold shimmer food spray to decorate. Then sit back and enjoy!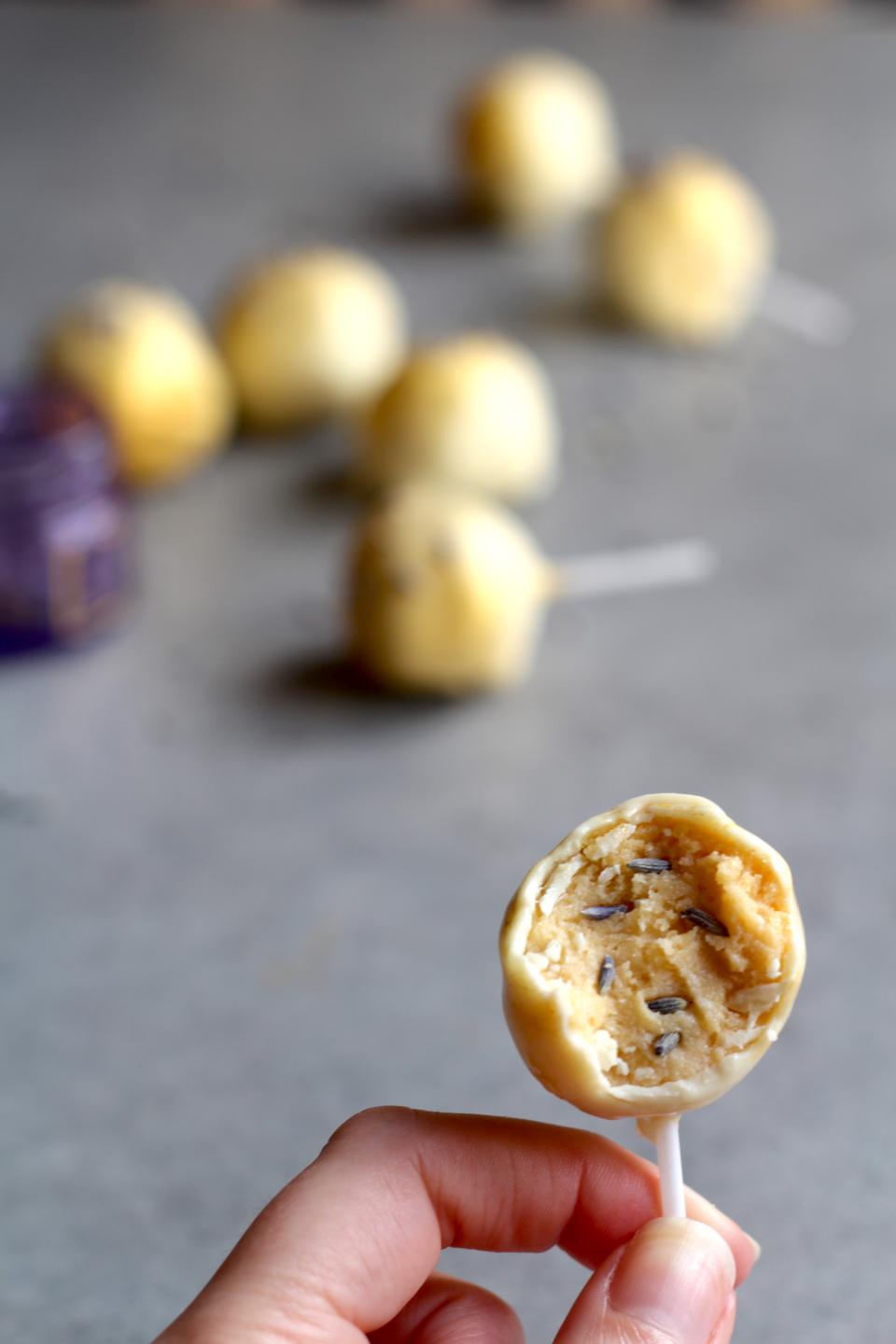 *Note: When using flowers in recipes, always make sure to use edible flowers that are specifically grown for consumption. 
 
Remmber to share your yummy creations with us on Twitter