Flowers as stars
"I don't really see any difference between my work as an artist and as the owner of Jardin des Fleurs. My goal is to make people happy with flowers. As an artist, I try to see the potential of flowers and to share something that no one else has ever seen before. In our shop we also do everything to present flowers at their most beautiful. That's why our shop is located in a basement where the flowers are not affected by sunlight, excessive temperatures or noise. We only wear white, black and grey clothes, because it's not us but the flowers who are the stars."
Capturing the beauty of flowers
"Flowers only live for 10 days  - if you compare that to human lifespan, a flower ages ten years in a day. So we only have a very short time to enjoy their beauty, and that's why I want to capture that beauty. Literally freeze it. If you remove a flower from nature, you as an artist have a responsibility to give it meaning."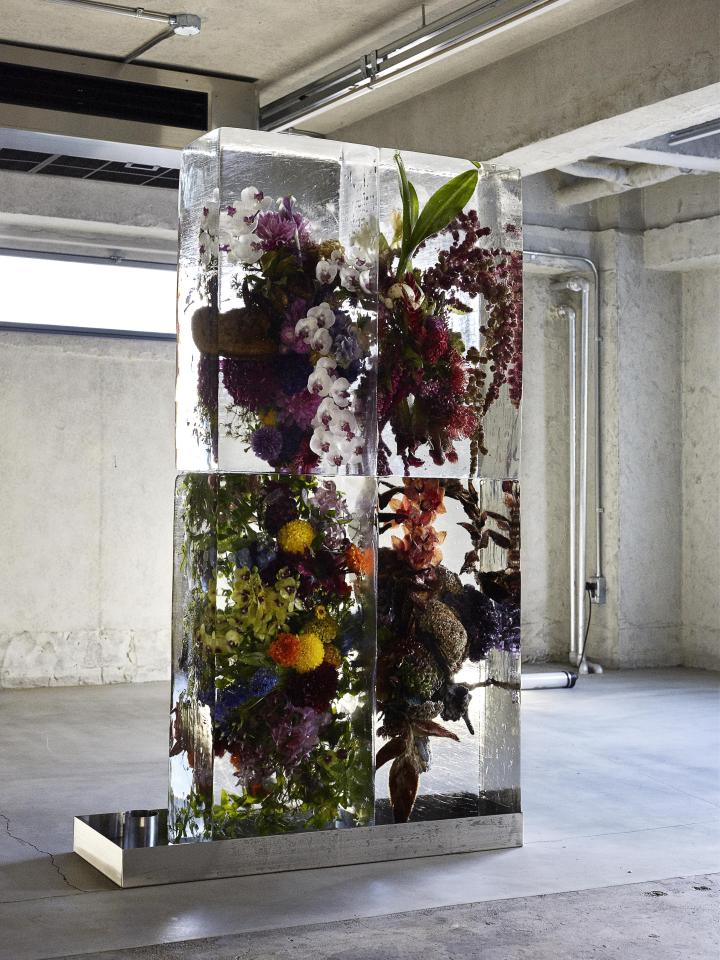 Iced Flowers
"You can capture that beauty of various stages. Do I stop time when the flower is still 'young', or do I show what ageing does to a flower? And what happens if I have flowers frozen in ice? For each flower, I explore how I can show it off to its best advantage. I reveal their beauty with technology and creativity. 'Iced Flowers' is a good example of that. We freeze the flowers using a special machine so that there are no bubbles in the ice. That keeps the colours of the flowers fresh."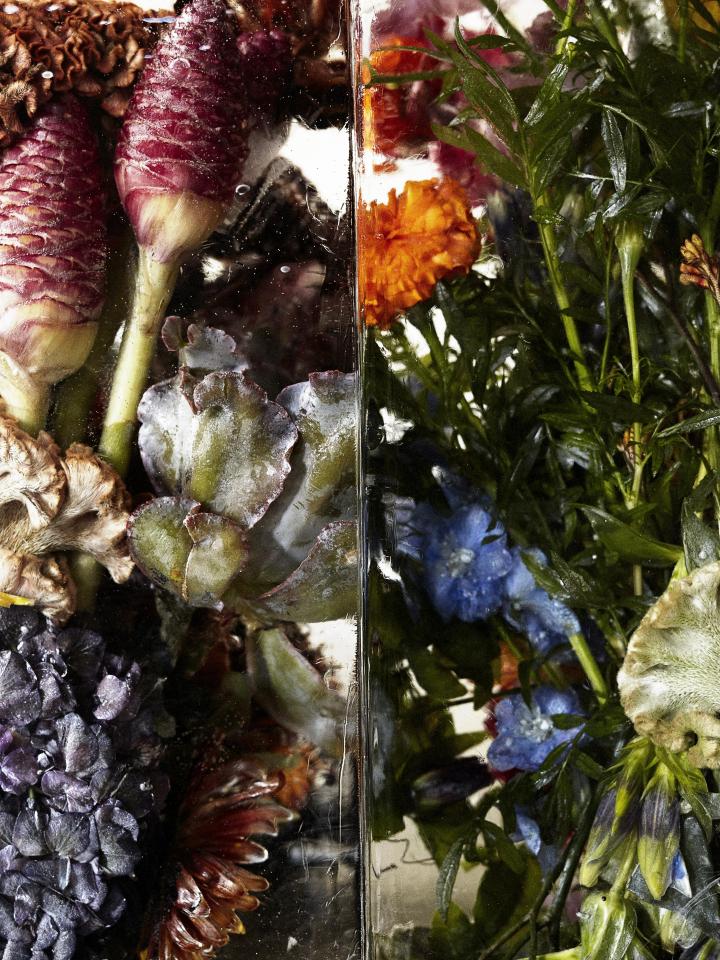 Azuma and his team have exhibited the Iced Flowers at shows in Japan, but also in cities such as Lille. And he showed them on the catwalk of Dries van Noten's fashion show (summer 2017). 
Encyclopedia of Flowers
"I also work with fashion, automobile and cosmetics brands that see flowers as a means of communication. It stimulates my creativity when I produce new work in an unfamiliar field. That's why I enjoy that sort of collaboration. In addition, the second edition of the Encyclopedia of Flowers has just been published. I work with flowers seven days a week, and it means everything to me."
Want to know more about Azuma Makoto's work?
Read more about the Encyclopedia of Flowers.