To launch our Spring Summer Trend Collection themed all around Crazy Illusions, we partnered with floral artist Harriet Parry. Her work embraces the wacky yet truly wonderful, which is perfectly in keeping with this trend. In a unique workshop, Harriet brings to life the flowers from the collection through the lense of Crazy Illusions, offering an alternative and fresh approach to traditional flower arranging, which we're excited to share with you to try at home.
Harriet will guide you through various techniques from spray painting flowers in striking colours, to adding household items into your arrangement of seasonal cut blooms – the workshop offers you a space to be inspired and get creative. Anything goes!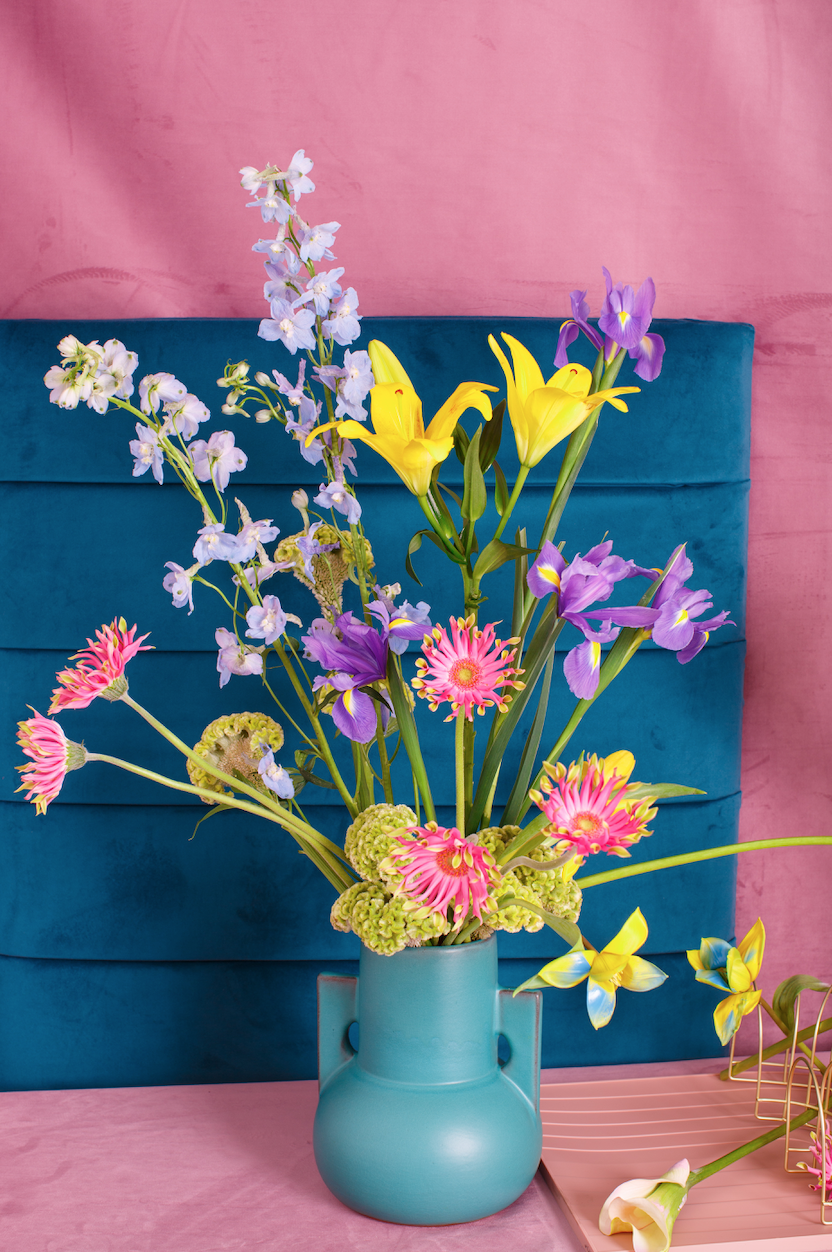 You will need:
A selection of your favourite SS21 Trend Collection flowers
A vase 
Floral spray paint (any colour) 
Aluminum wire 
Floristry tape
Coloured ribbon 
Floristry craft scissors 
Optional extras
Chicken wire 
Tassels
Additional small household items
"Crazy Illusions really challenges convention, which is a concept rooted in the heart of my work, so it was a pleasure to offer my interpretation of the trend through floral styling," says Harriet. "The collection and the workshop encourages us to be more adventurous with flowers and break the norm with the sense of fun and playfulness we're all craving after this year."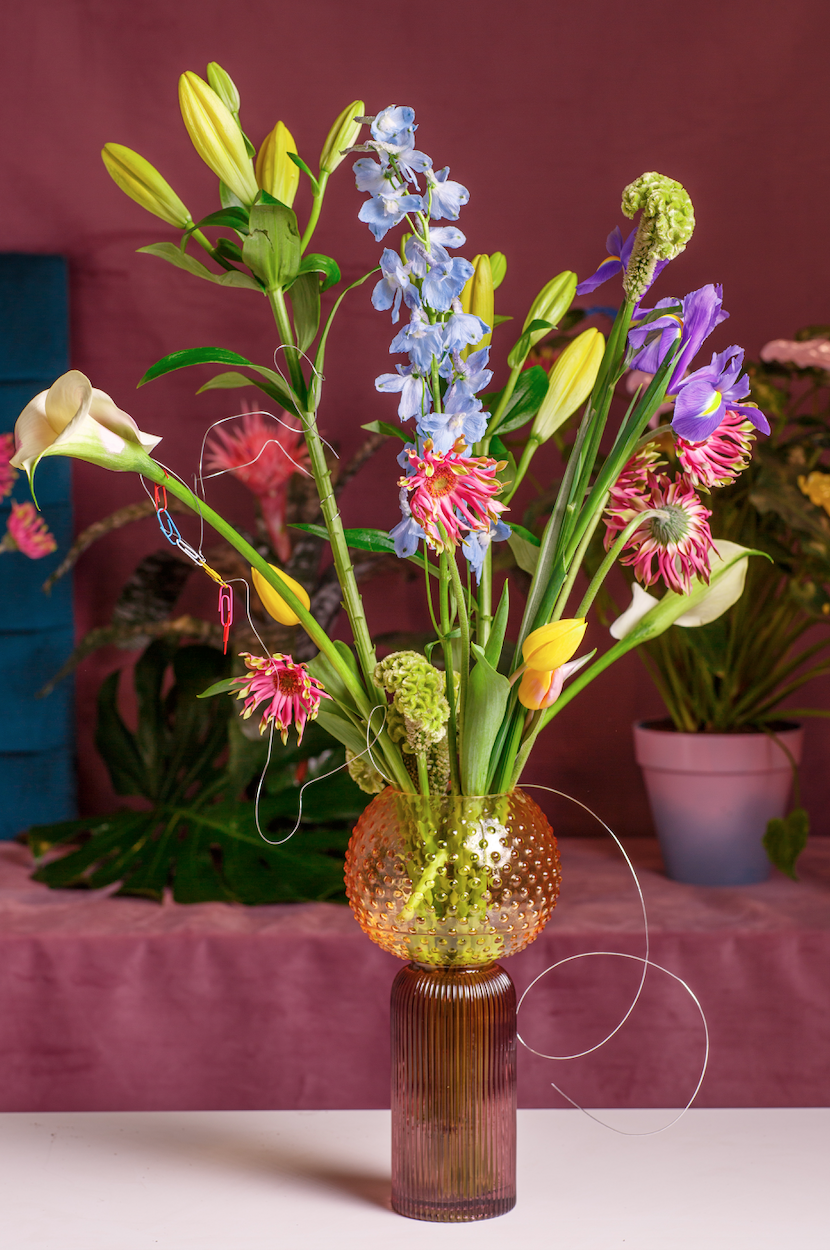 You can find more ideas and inspiration for the current trend collection and the Crazy Illusions style trend on Pinterest, Facebook or Instagram or check out our online lookbook.