Buttercream rose cupcakes
Create your own (almost) too-good-to-eat rose cupcakes by filling a piping-bag with pink buttercream frosting, and swirling around the top of the cake starting at the centre, working outwards.
Violet macaroons
Capture the sweet and fragrant taste of violets with some homemade violet macaroons. These can be made with crystallised violet petals, available in good supermarkets or online.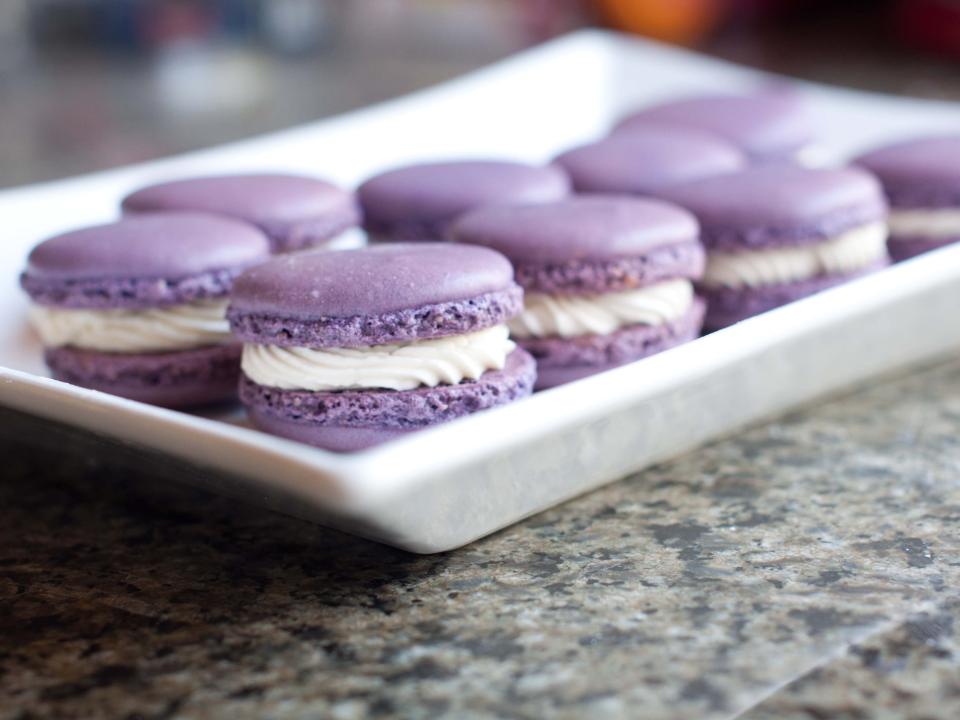 Cupcake flower arrangement
Instead of a vase of flowers, display your blooms in a wire cupcake stand – the ultimate tea-party centrepiece. Stems are trimmed short and water-filled tea-light holders act as miniature vases to keep flowers fresh.
Flowering tea
Watch your tea blossom into a beautiful flower display right before your eyes with flowering tea. For the best wow-factor result, serve from a glass teapot.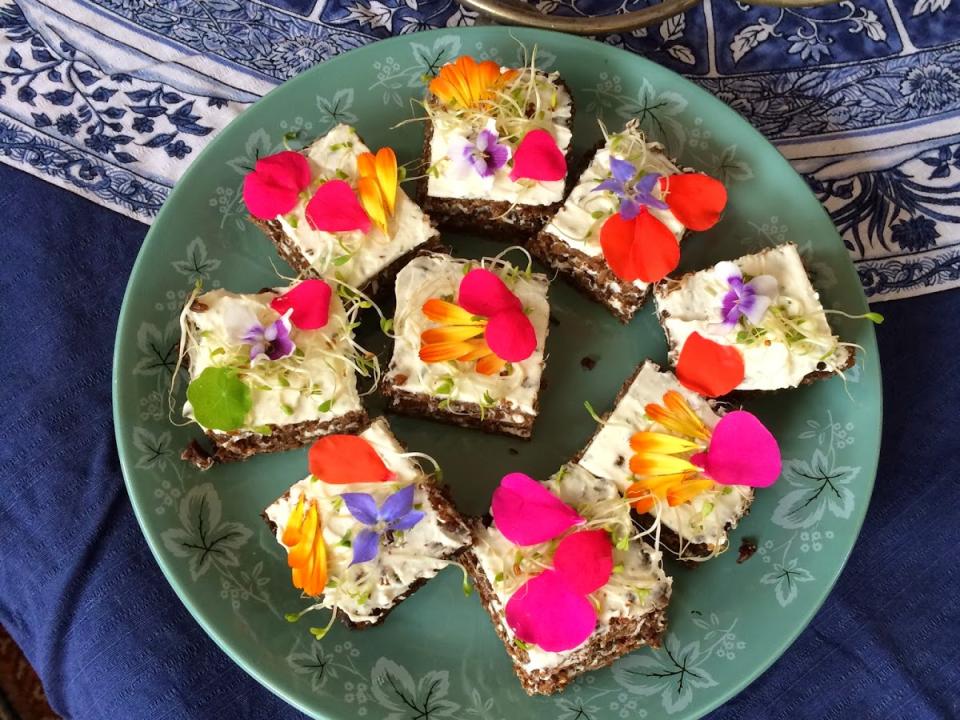 Sandwiches (with a difference)
Try something new this year, like pumpernickel sandwiches with herb cream cheese and decorate with edible flowers for a blast of colour! The coarsely ground rye of the bread contrasts beautifully with the smooth cream cheese. 
Homemade Turkish delight
Make your own rose-infused Turkish delight for a sweet and lightly scented delicacy that will look pretty displayed with a dusting of sugar.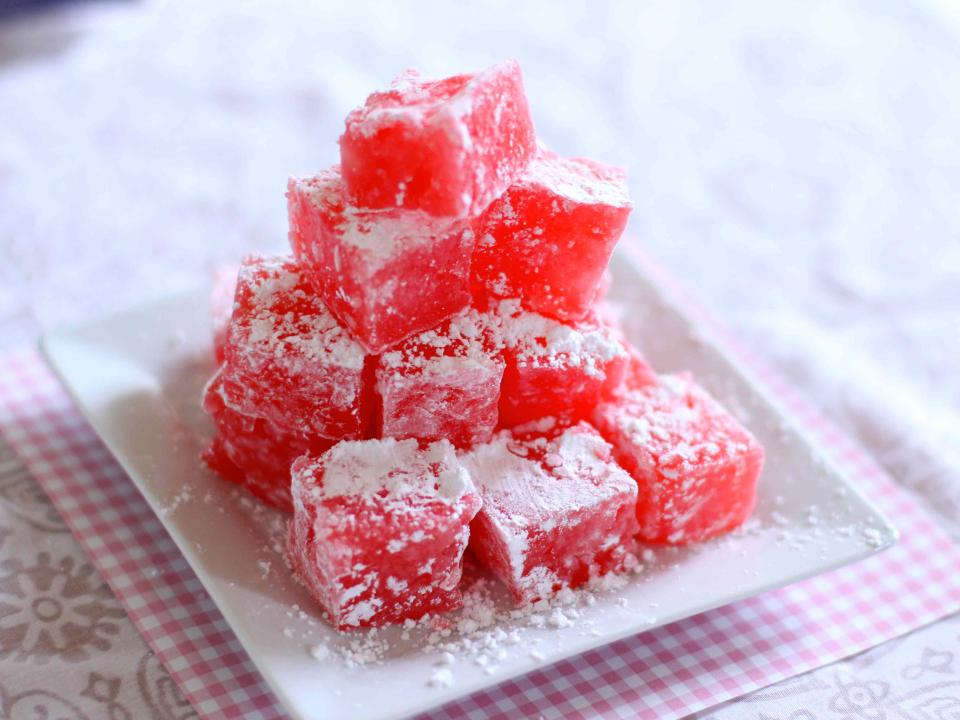 *When using flowers in recipes make sure you use edible flowers which are specifically for consumption. Pre-order your edible flowers from your local florist to create your own beautiful Mother's Day treats.