Peonies to take centre stage at royal wedding
Meghan Markle hand picks bohemian blooms for a tasteful spring wedding
Flowers are always going to play a starring role in any wedding, however for the nation's sweethearts Prince Harry and Meghan Markle, the blooms have been so carefully considered they have even broken royal traditions! A move which has only strengthened their down-to-earth persona as a truly modern royal couple.
By royal appointment
Rumours have it, Philippa Craddock who is the official florist for the big day was found personally by Meghan Markle through a simple Google search, stating she fell In love with her modern floral aesthetic which really complimented the two of them as a couple. Philippa is a wedding and event florist and is based locally to Kensington Palace where the couple live. As well as multitude of celebrity clients, she regularly works with The V&A Museum, Hampton Court Palace and Christian Dior. 
Favourite flowers
According to ITV news, Ms Craddock has said, "I am excited and honoured to have been chosen by Prince Harry and Meghan Markle to design and create their wedding flowers. Working with them has been an absolute pleasure." She has hinted that in the wedding bouquet we can expect to see branches of beech, birch and hornbeam, along with white garden roses, peonies and foxgloves. Peonies are reportedly Meghan's favourite flowers.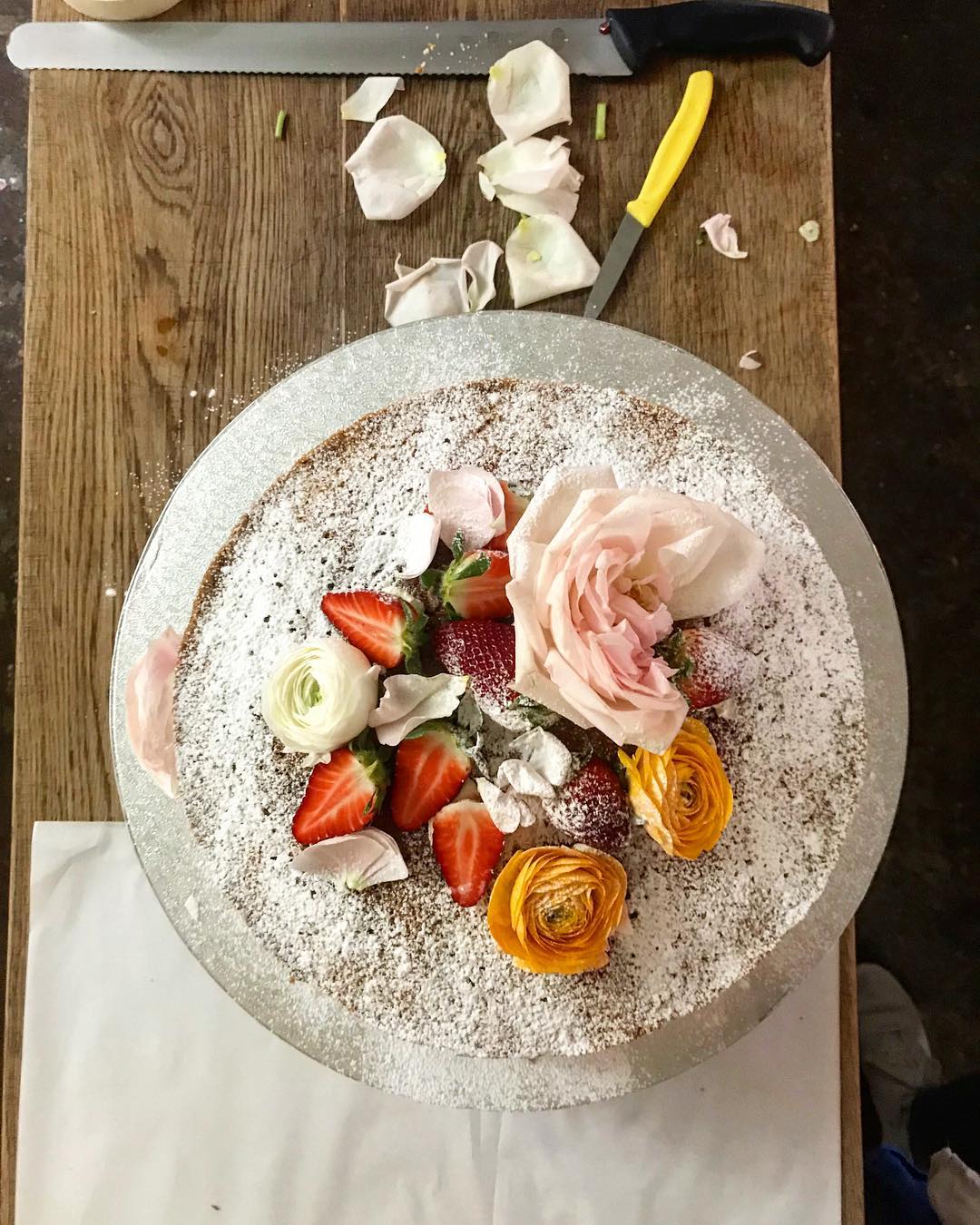 Violet Cakes London


Spring senses
The wedding cake has caused some controversy, the couple shunning a formal and traditional stiff iced cake for a floral bohemian style sponge that's a delight for all the senses. Hackney based organic pastry chef Claire Ptak of Violet cakes London was again personally picked by Markle, her creative brief was to create a wedding cake which was simply 'to incorporate the bright flavours of spring.' Claire will make the couple a lemon elderflower cake covered in buttercream and beautiful fresh flowers to be provided by East London florist Rebel Rebel. 
Ptak told the Sun, "I can't tell you how delighted I am to be chosen to make Prince Harry and Ms Markle's wedding cake." She added, "Knowing that they really share the same values as I do about food provenance, sustainability, seasonality and most importantly flavour, makes this the most exciting event to be a part of."

Why not celebrate the upcoming royal wedding with friends or family with pretty party foods and drinks made with edible flowers. Alternatively, if you're having a spring wedding, check out our bouquet filled with pastels for some blooming lovely inspiration. Don't forget to share your royal or personal wedding photography with us on Facebook or Instagram.