TULip
Could you use some cheerfulness in your life? Then give yourself a smile on a stem and arrange tulips in a beautiful vase, like this one. Tulips are a symbol of fierce love, affection, hope and positivity. In the bouquet below, we used orange and pink tulips, with Sandersonia, also known as Chinese lantern, as a sidekick!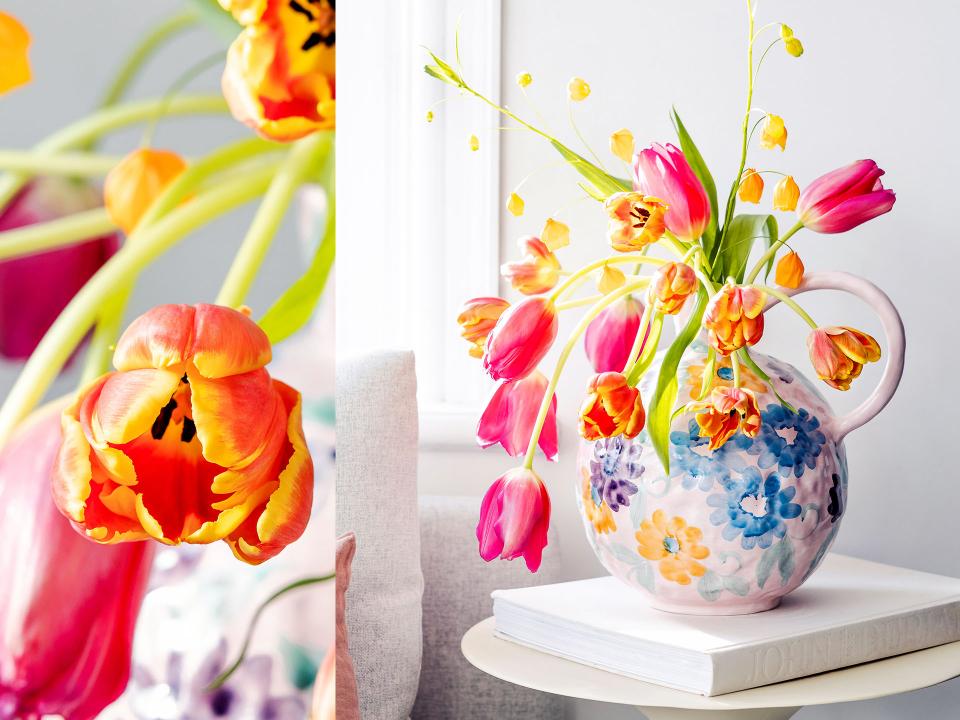 chrysanthemum
Happiness and health are two of the most important things in life. Have you been having problems with these lately, or do you feel strongly connected to them? Then the Chrysanthemum is what you are looking for. This bouquet contains two star performers besides the Chrysanthemum, namely Scabiosa and Delphinium.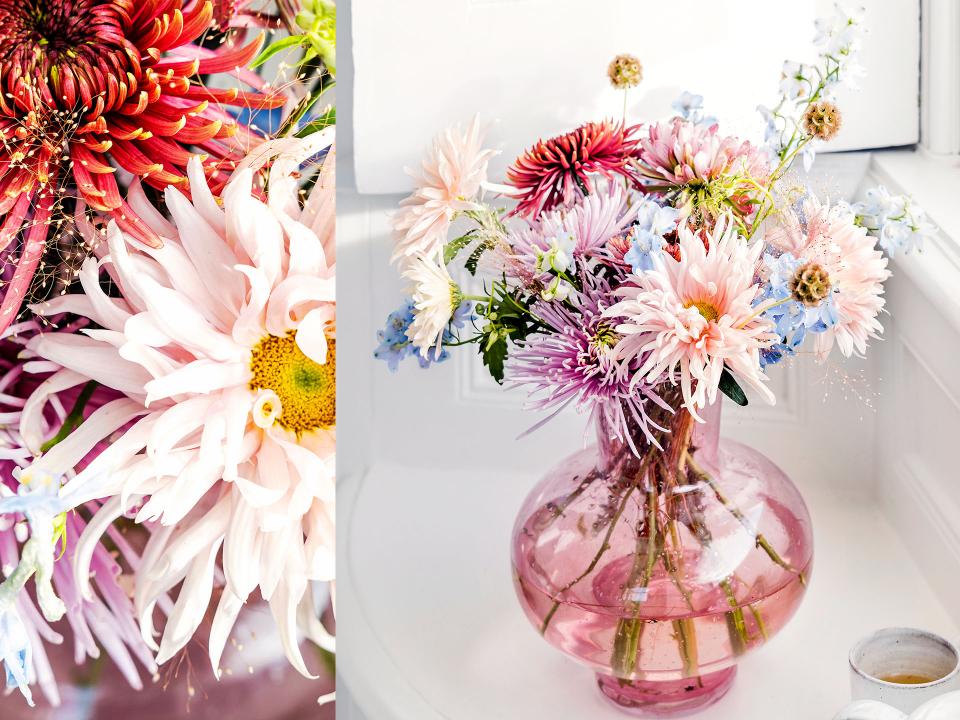 Tuberose
Increase your creativity with tuberose. This flower symbolises new life creations. In addition, it smells delicious and is often used in many exclusive perfumes, which is a nice bonus!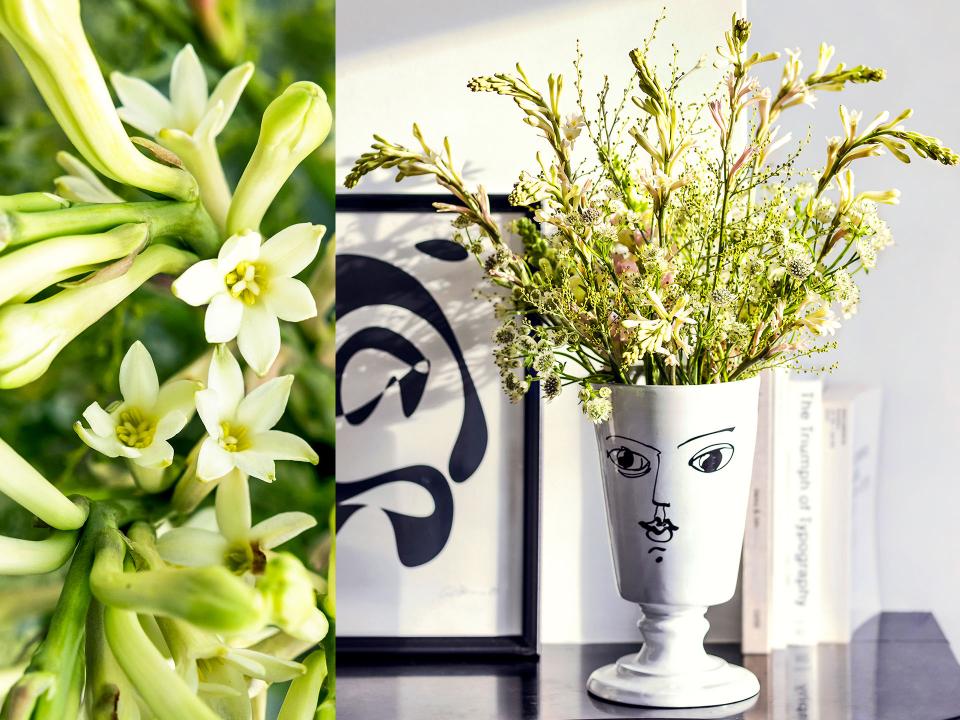 Solidago
Are you looking for support in a difficult time and do you just need a heart under the belt? Then the solidago is your flower. A big bunch of these flowers will give you encouragement and put your growth centre stage. This beautiful bouquet - in a ditto vase - contains four star players besides solidago: climbing rose, umbellifer, crocosmia and grasses.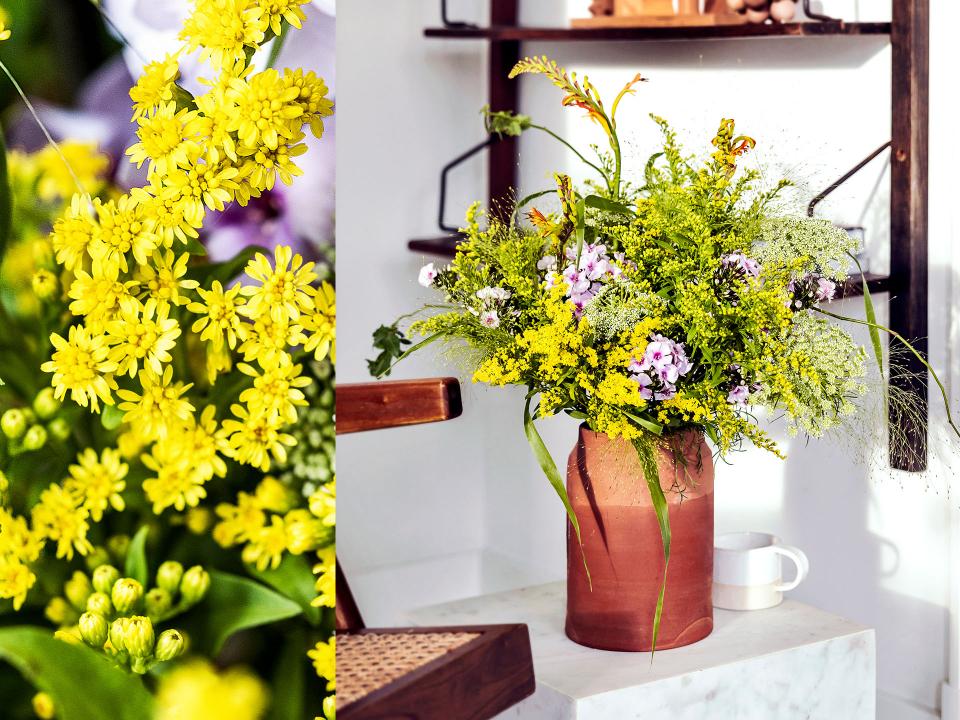 carnation
For an injection of romance, passion and heart, choose the carnation. The symbolism of this flower is not the only thing that makes it so attractive - its many colours and shapes also make it a wonderful protagonist in this vase, or in any other beautiful container.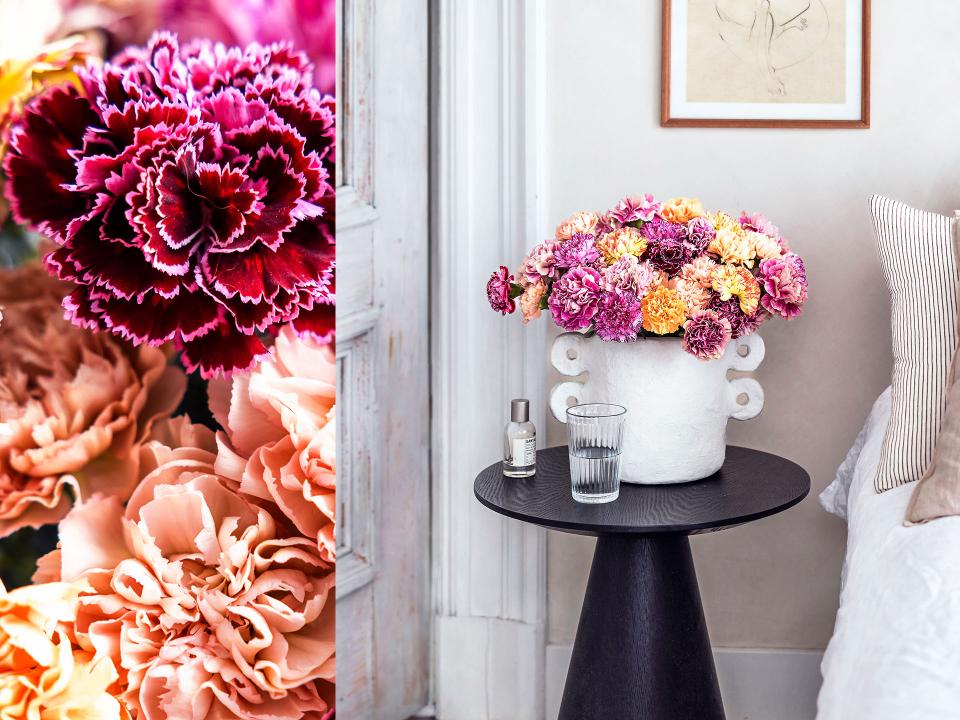 Alstroemeria
The alstroemeria is the symbol of a long-lasting friendship. All six petals represent a valuable characteristic, namely understanding, humour, patience, empathy, decisiveness and respect. You will recognise at least one of these qualities in yourself or in your best friend.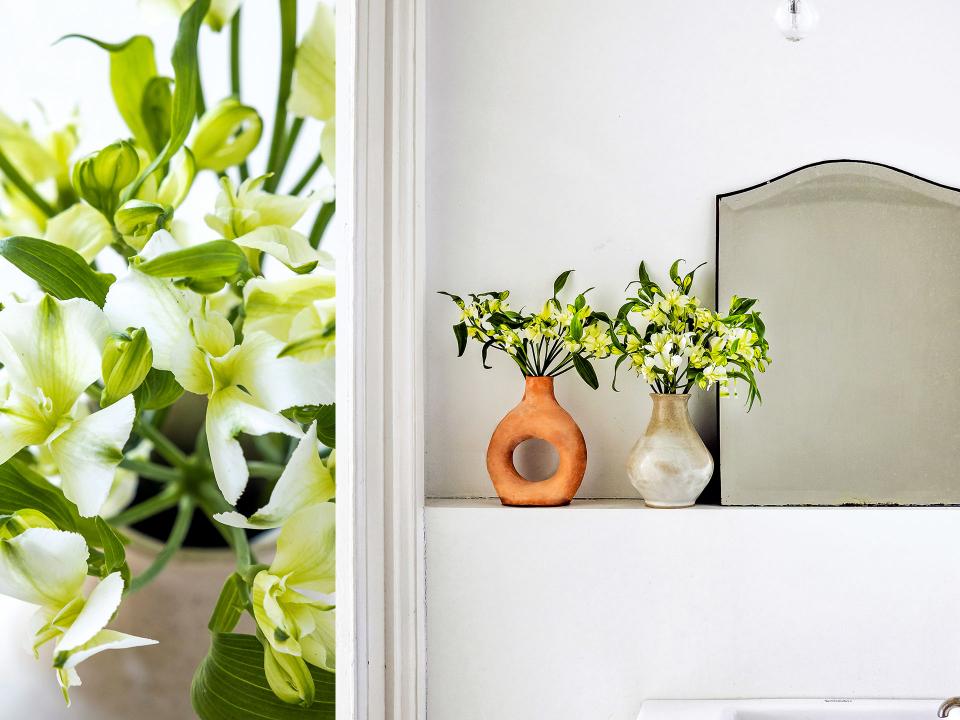 ORANGE ROSE
The thorns of the orange rose indicate that love is not always a bed of roses. Nevertheless, the orange rose is a symbol of appreciation and sympathy, so enough reasons to pay more attention to the love you have for yourself and to put it first.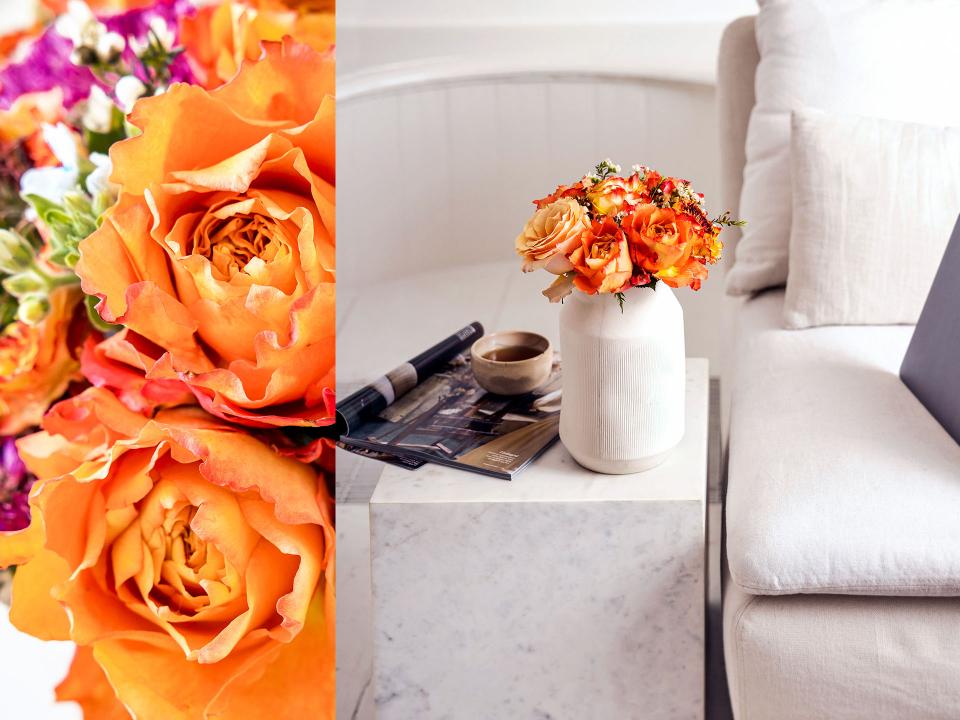 MORE WINTER INSPIRATION
Looking for more winter inspo? Dive into the kitchen for chocolate chunks with pansies, make your own rose scrub with honey, or get started with this bouquet recipe for a beautiful white bouquet with tulips. Share your winter creation with us via Instagram or Facebook with the hashtag #funnyhowflowersdothat.