This season we'll be cooking amidst and with summer flowers
Outdoor dining and a plate full of begonia
We spent a day with delicious. magazine cooking amidst and with summer flowers. With begonias as the main ingredient, we came up with new recipes and established remarkable links between flowers, plants and casual cuisine. It was a day when we really enjoyed being outdoors, cooking outdoors, eating outdoors and simply sitting outdoors enjoying summer in all its forms. Will you join us?
Nom nom, begonia!
The begonia is a versatile good-looker. Whether you're more interested in leaves or flowers, the begonia offers a type to suit. As well as being beautiful, begonias are also edible*. The flowers have a fresh lemon/lime flavour and a tasty bite, making them ideal for summer dishes. Never just tuck into a (cut) flower. Only use edible flowers from specialist suppliers that grow edible flowers. 
A special gathering with begonia recipes
When the guests have arrived and have a delicious begonia lemonade with a floral stirrer in their hand, you can serve the starter: tasty begonia fritters with begonia salt. It sets the tone straightaway. This is going to be a special gathering! Top up the glasses, because when the grilled seabass with citrus and begonia dressing is placed on the table, your mouth will be watering.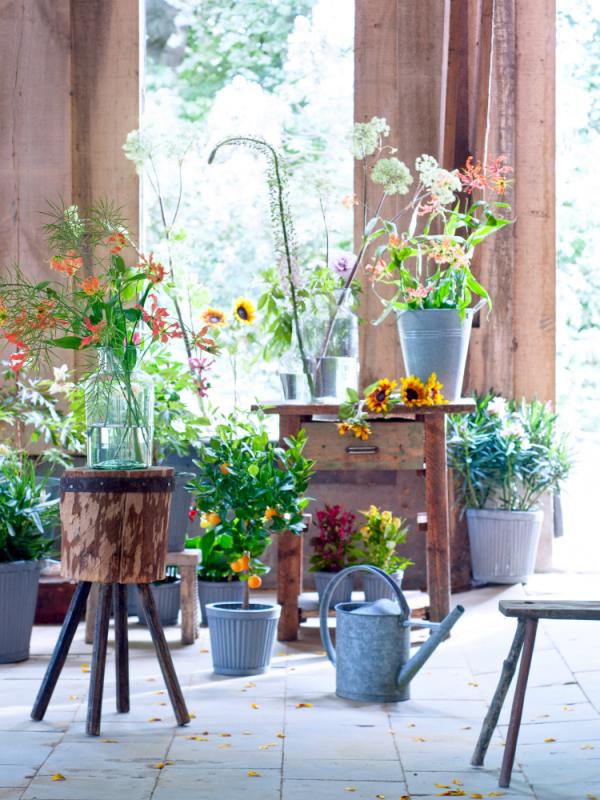 Mooiwatbloemendoen.nl & delicious.
A feast for the eyes and the tastebuds
As you tuck in, your eyes revel in all the summer flowers on the table. The extravagant summer bouquet particularly catches the eye. Wow! Who fancies dessert? Even though you feel stuffed, you can't say no to the pistachio and lemon cream cake with sugared begonias. When it's all been gobbled up and the final begonia cocktail with orange vodka has been drained, the evening comes to an end. Shall we do it again next weekend?
---
*Worth mentioning: never just tuck into a (cut) flower or plant. Only use edible flowers from specialist suppliers that have been grown for consumption.