The Alstroemeria's six facets    
All six of the Alstroemeria's petals represent a special characteristic:  understanding, humour, patience, empathy, commitment and respect. Which petal best matches your friend? Or do they all describe them really well? Let him or her know with a personalised accompanying note. 
Give them one, or six, or a whole bunch!
It's up to you how many Alstroemeria you want to give them. But it doesn't necessarily have to be a dozen. Give a single flower in a beautiful vase to the minimalist. Give six in different colours to the sparkling personality, or the biggest bunch you can find to the friend with an eclectic interior. 
Synchronised pleasure
To further reinforce the friendship and your mutual bond, give yourself a lovely bunch of Alstroemeria at the same time. When you both have a bouquet, the incredible endurance of these flowers will give you plenty of synchronised pleasure!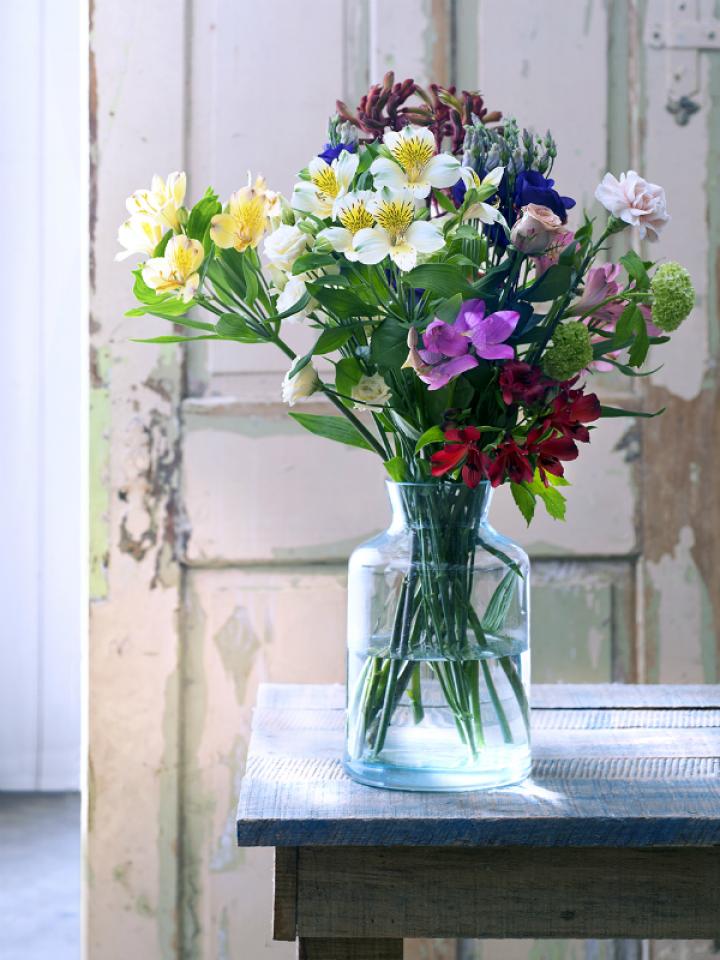 More Alstroemeria
We've put together an extravagant bouquet recipe for anyone who cannot get enough of the friendly Alstroemeria.