You will need
A well-ventilated room (or go outside)
Fantastic flowers (we're using alstroemerias)
A bucket of water
An empty (wine) bottle
Various colours of nail varnish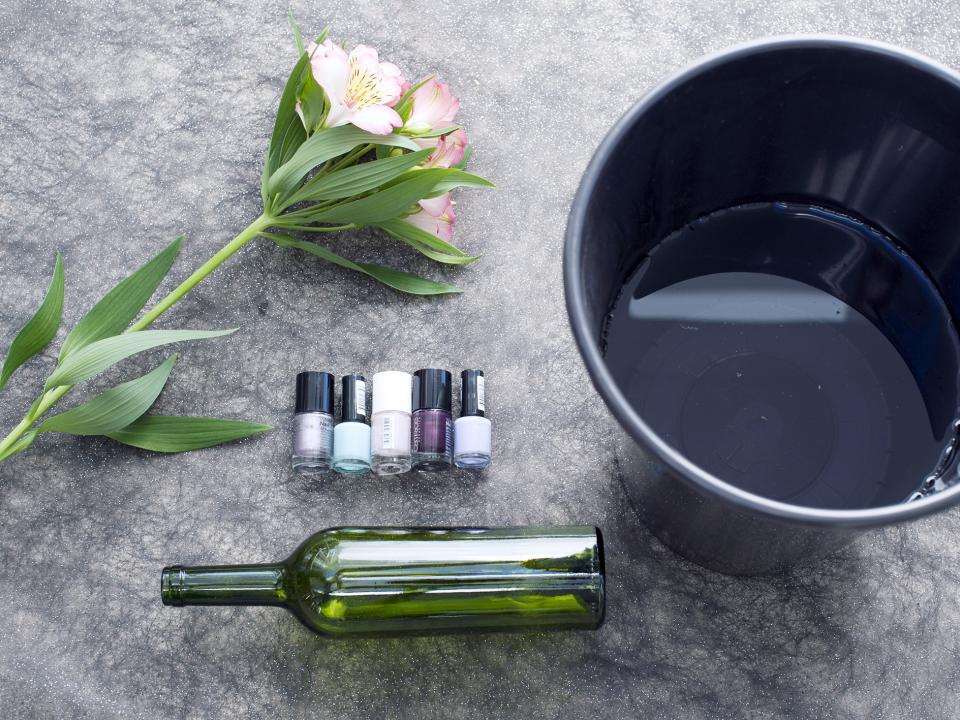 How to make it:
Step 1
Spend some time finding the most attractive and most fun varnish colours and combinations. Once you've gathered the perfect collection the party can begin. Pour thin lines of nail vanish onto the water in the bucket. Be quite speedy, because the varnish dries pretty quickly.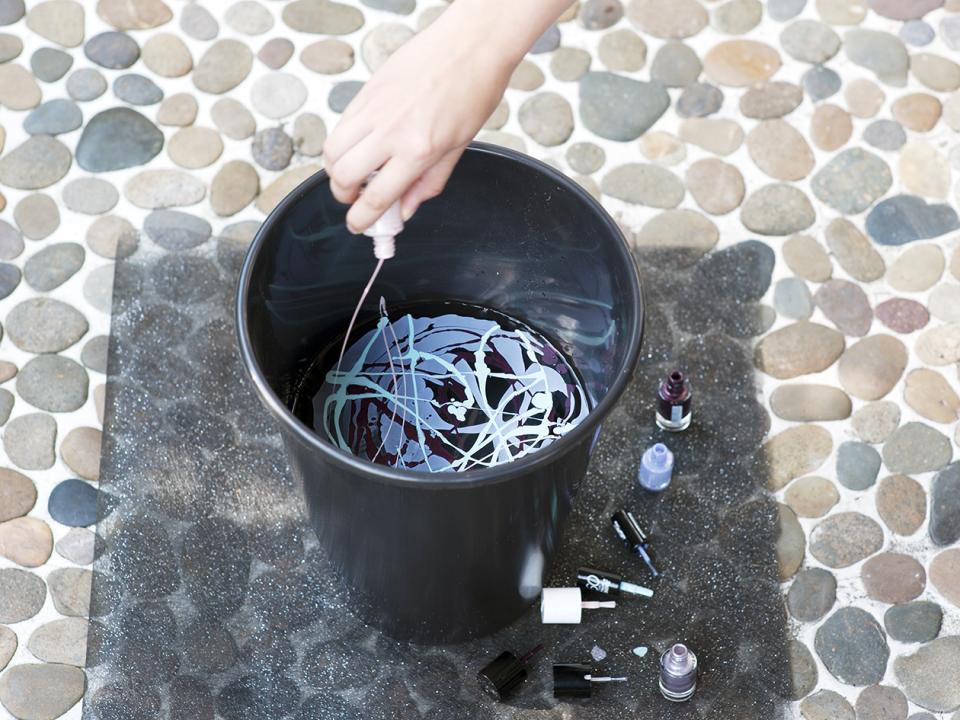 Step 2
Immerse the bottle in the water down to the depth where you want to have the design.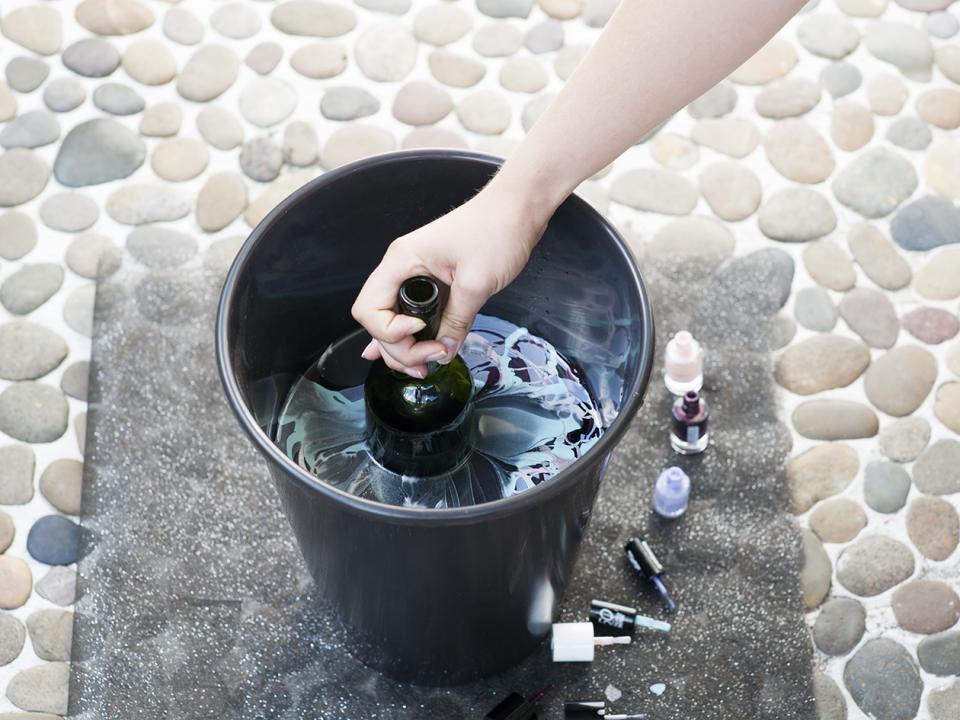 Step 3
Pull the bottle out and leave it to dry. It's easiest to place the bottle upside down on a stick until it's dry. Job done! Fill the bottle with water and place the fantastic alstroemerias in it.
Endless combinations
It's fun to combine this bottle vase with the bottle vases with paper and fabric! Create some brilliant combinations!