You will need
It`s easy to create a great fairytale. What you need:
Self-drying clay
Water-based paint
Various vases
Your favourite orchids (we used Vanda, Dendrobium and Aranthera)
An attractive dish, e.g. made of copper
Bell jar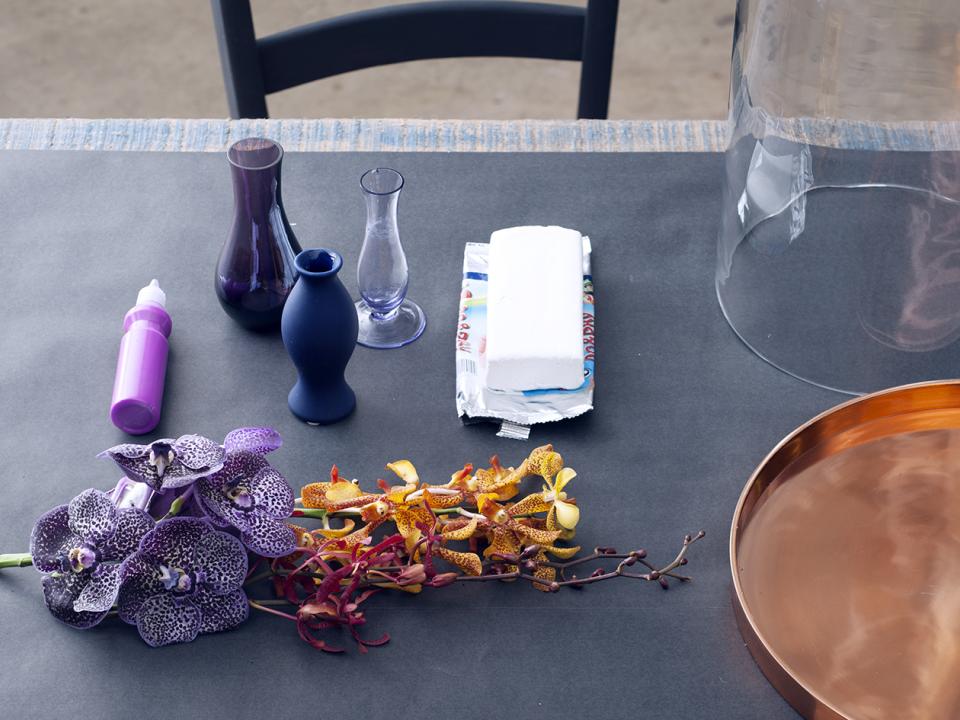 How to make it 
Step 1:
Choose a nice paint colour, add a little to the clay and knead it through. Stop when you have a marbled effect.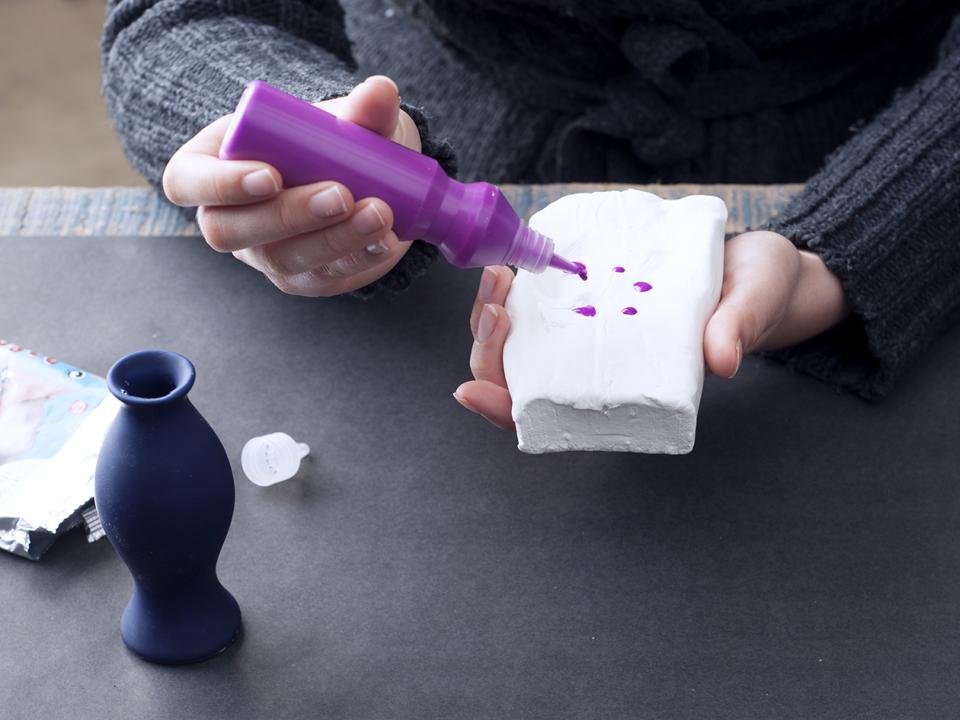 Step 2:
Stick the marbled clay onto the vase. This does not need to be smooth and neat. Leave some spare clay at the bottom.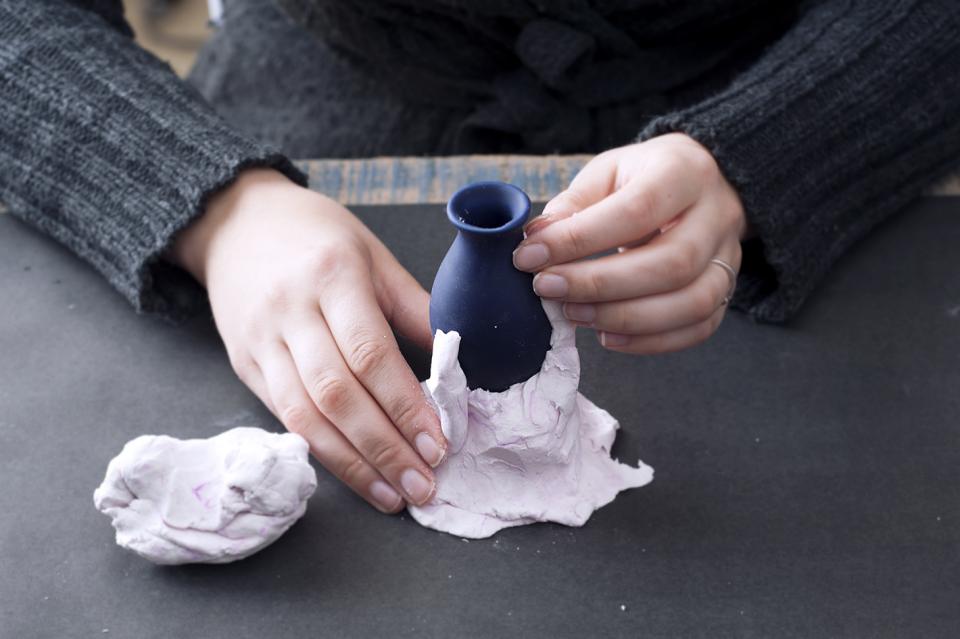 Step 3:
Push the various vases together and join them with some extra clay. Insert the flowers, bell jar over the top and you`re done!