You will need:
Medallion / cabochon setting

Glass cabochon

Ball chain 

Ball chain connector

Pressed Alstroemeria petals

Glue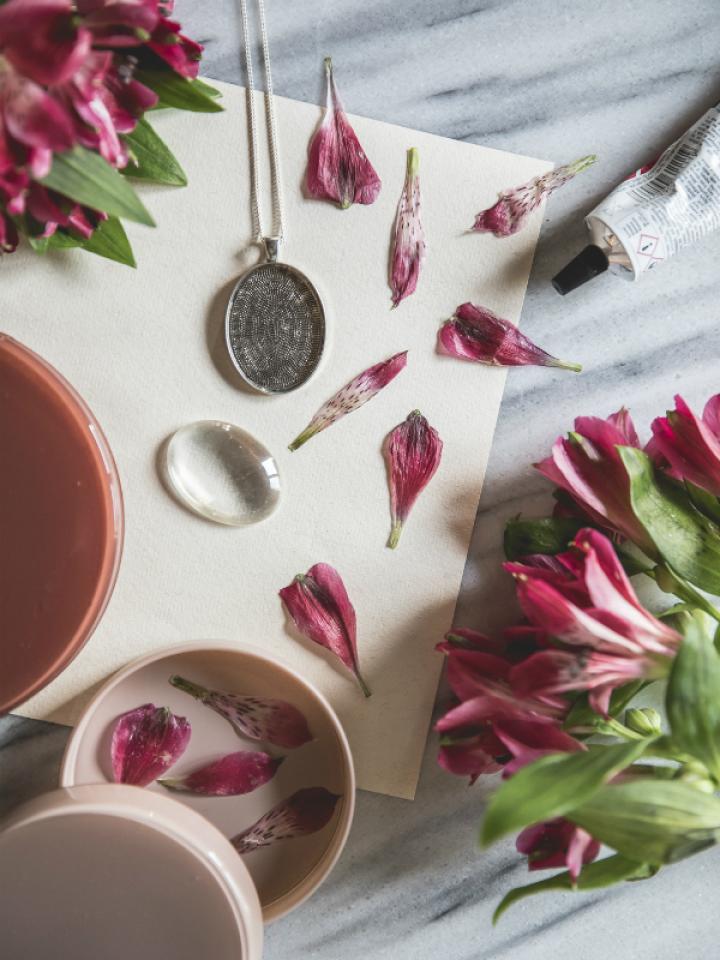 How to make it
Step 1:
Dry and press the Alstroemeria petals in a book or flower press. Wrap it in plenty of kitchen paper or toilet roll so that the moisture is properly absorbed and doesn't damage the book. The petals will be pressed after 1 to 3 weeks.
Step 2:
Select the prettiest petal and place it on the medallion or the gemstone holder. Then spread a little bit of glue on the glass cabochon and carefully press it onto the medallion with the petal.
Step 3:
Leave to dry and there you have it: a necklace full of meaning.
1 flower, 6 necklaces
The Alstroemeria's six petals represent six special characteristics. Select an attractive flower and make six necklaces – one for each symbolism. You can give the necklace as a gift to the person who you think has that special characteristic. Of course you could keep one for yourself!