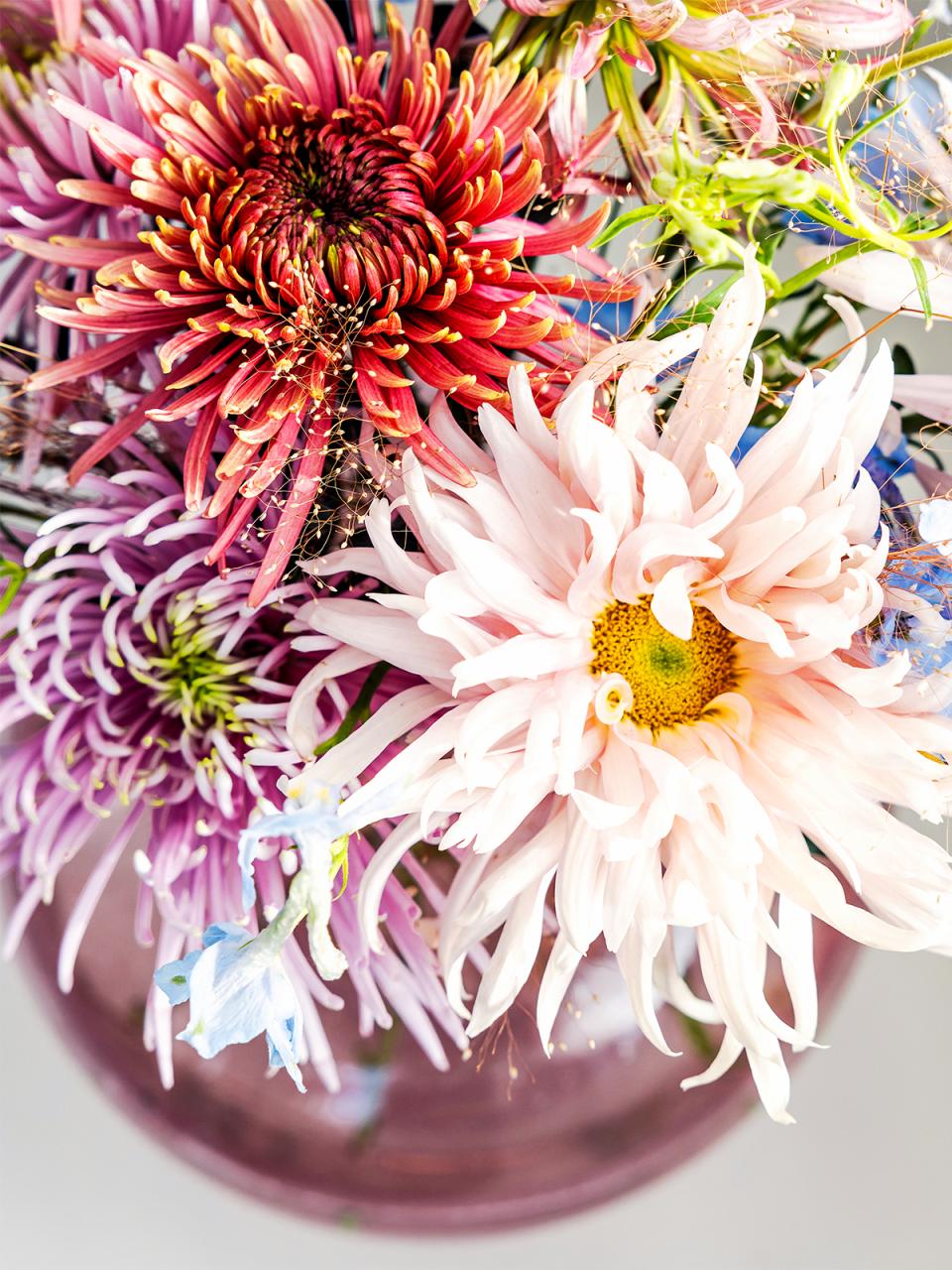 1. Chrysanthemum
If we're talking about strong stems with friendly flowers, it makes sense to start with the chrysanthemum. This Asian beauty is not only firmly rooted, but also lasts a long time. Really persistent, with a great look. Is your father tenacious too? Then you need chrysanthemums in your bouquet. 
---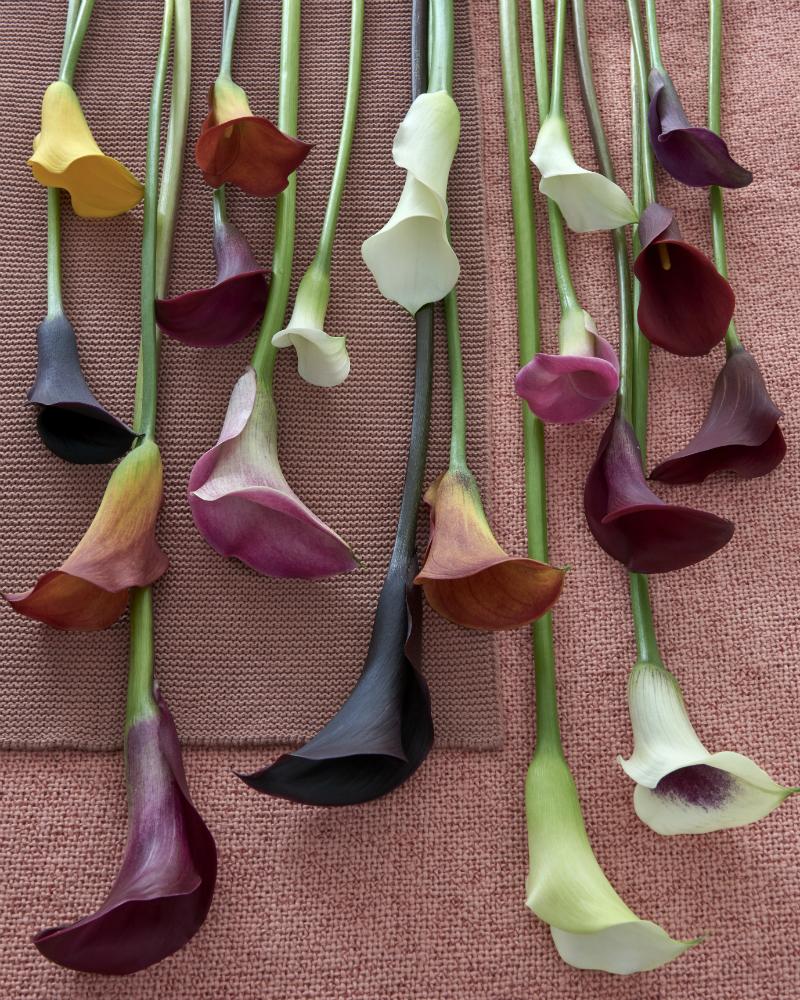 2. Calla
Proud, festive, strong, sensual: those are just some of the words we can find to describe the impressive calla. This versatile flower looks very self-assured and imposing, and its enveloping foliage makes it look friendly and caring at the same time. Mother Nature has also created callas in dark, intense colours especially for fathers.
---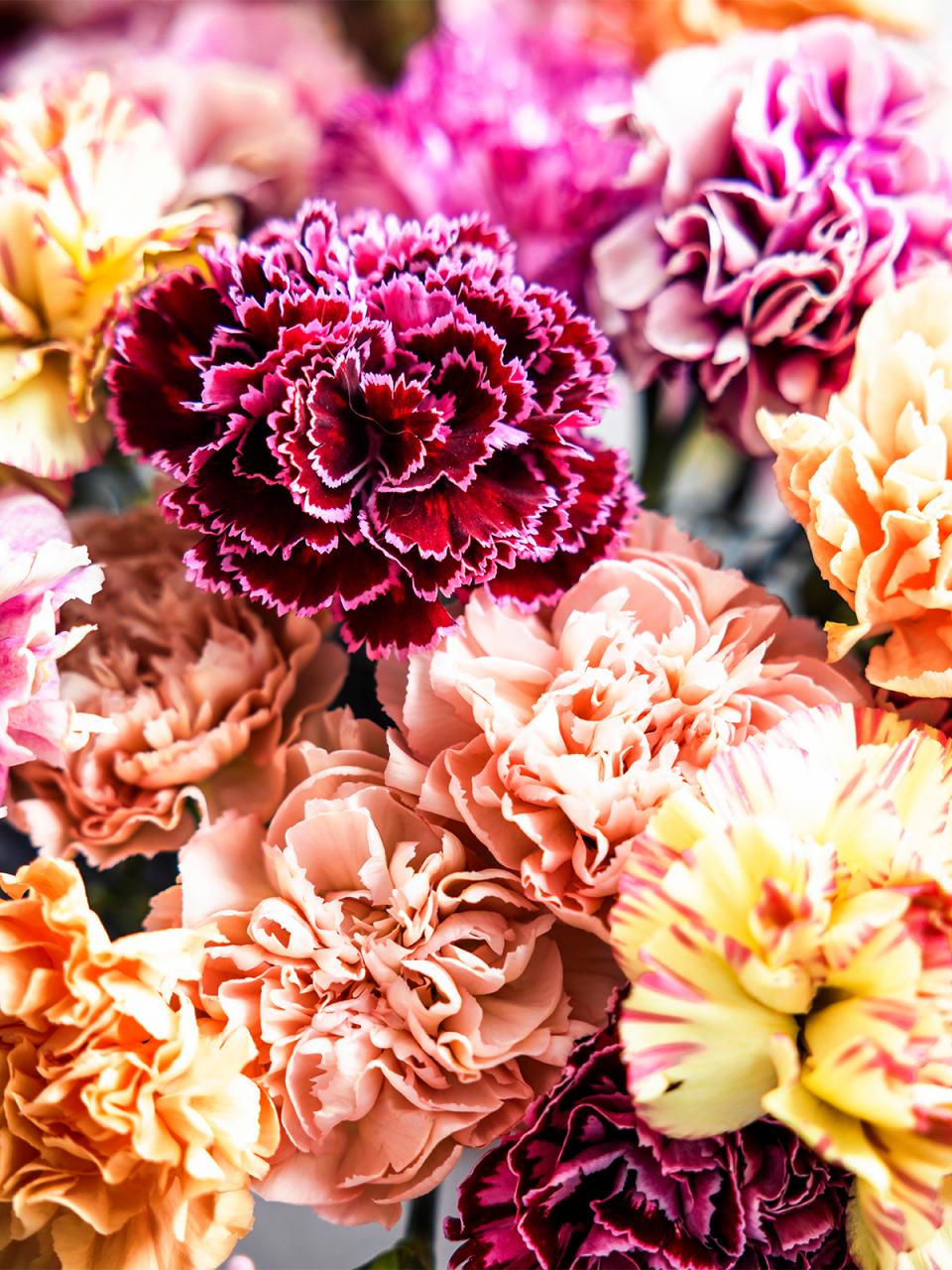 3. Carnation
The variety of colours alone is enough to make the carnation a favourite. You can be sure that there's an appropriate colour for every father. The petals are so cute and delicate that they appear to be made out of crêpe paper. But appearances can be deceptive: this dainty flower is stronger than you think! It not only survives cold winters and fluctuating fashion trends, but even entire eras. Whether it's the Roman Empire or the modern 21st century, the carnation fits in everywhere.
---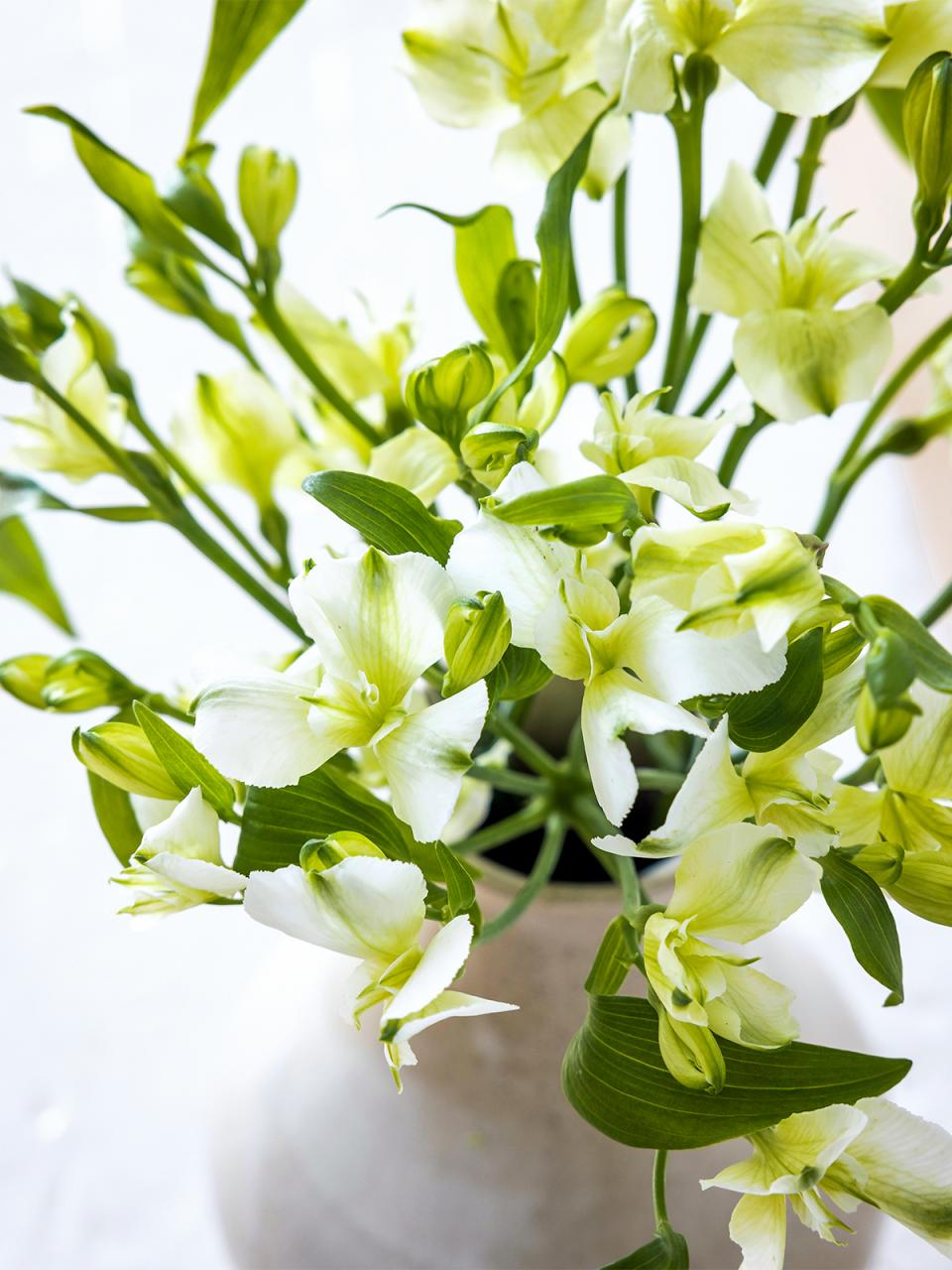 4. Alstroemeria
The slender stem of the alstroemeria bears not one but up to six or more brightly coloured flowers. And this lady also remains proudly upright for a long time. That definitely makes her one of the strongest flowers in this selection. If your father is also one of your best friends, the alstroemeria - which symbolises friendship - should certainly be included in your Father's Day bouquet.
---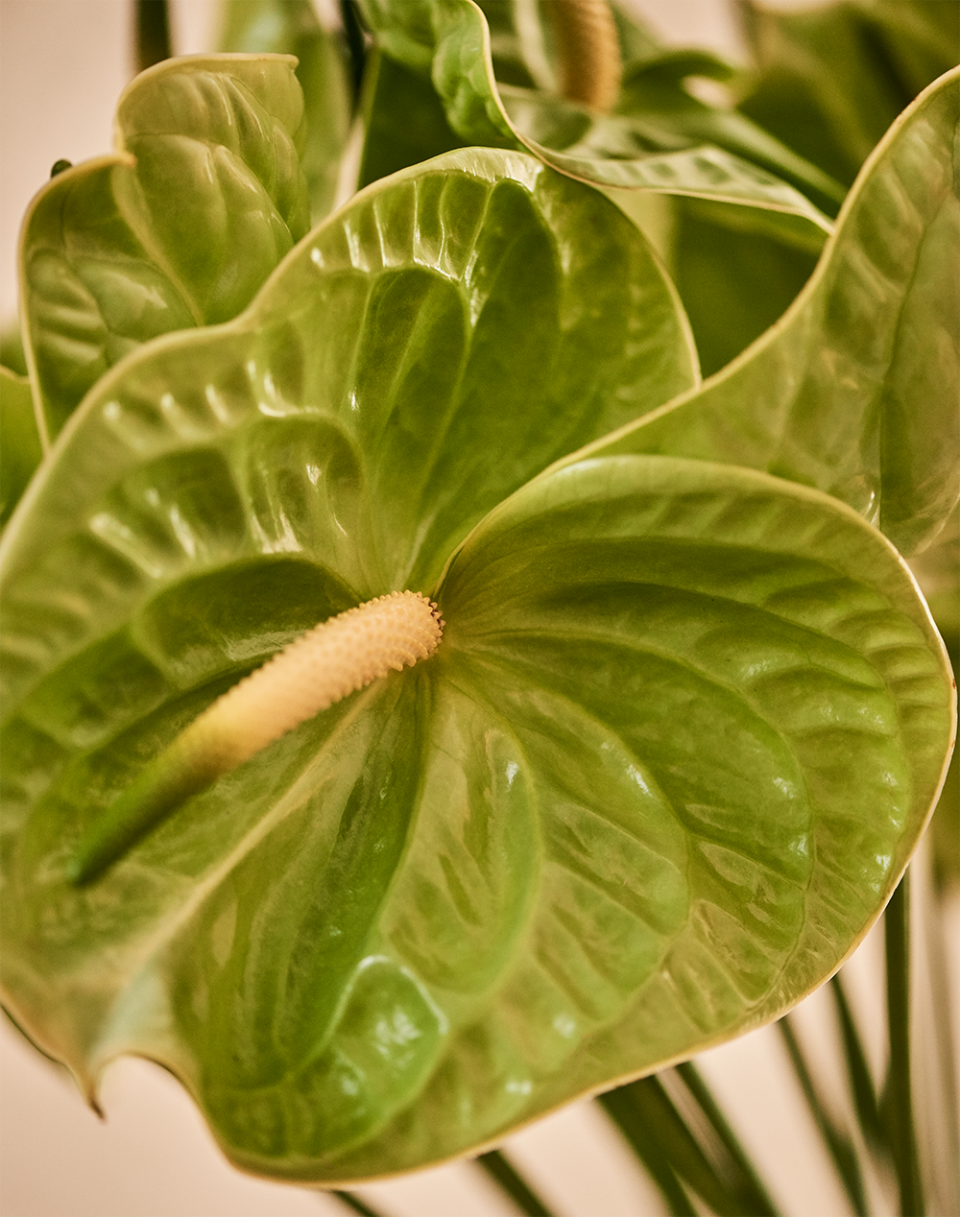 5. Anthurium
The anthurium is not afraid of anything: by opening its powerful bract it shows the whole world its pistil. It gleams in the vase, and won't be blown over by the first gust of wind. Its appearance is open and self-assured, but also powerful because of the intense colours and patterns. And one more thing that might persuade you ... it has the longest vase life of all the cut flowers.
---
SHARE YOUR FATHER'S DAY BOUQUET
Wow - these flowers offer so much energy, power and radiance that they cannot help but create a stunning Father's Day bouquet! And we'd really love to see what you create. If you have made your dad super-happy with this fabulous bouquet, share it on Instagram with the hashtag #howflowersdothat! Got inspired? Read more about the positive match between men and flowers here.