MUM IS AMAZING! CAKE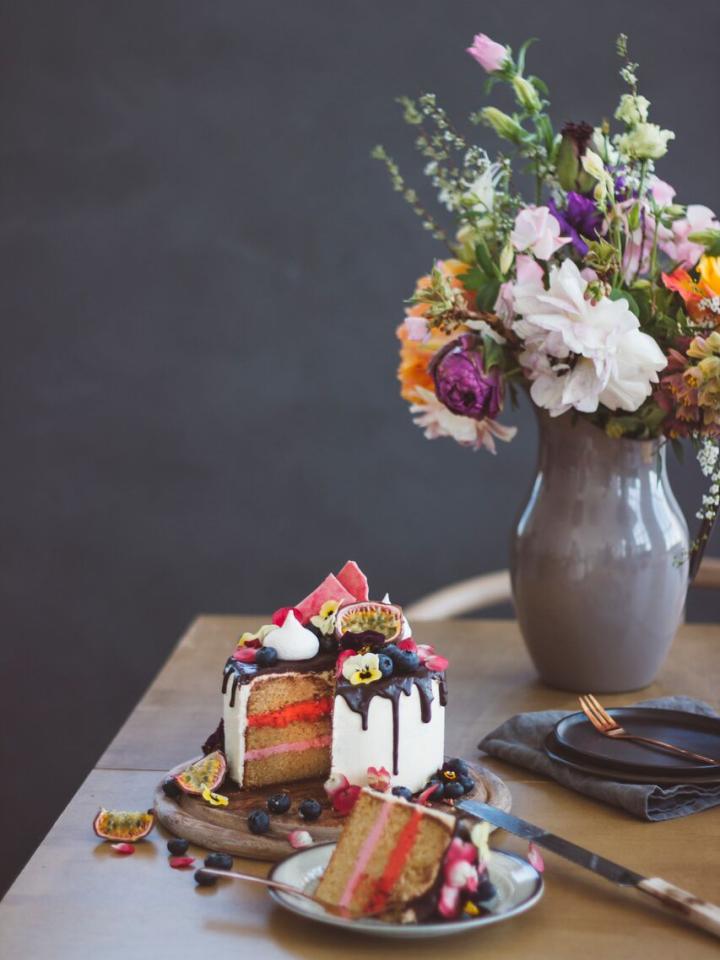 Get stuck into baking and create this fabulous Mum is Amazing! cake. It takes a bit of time, but it's totally a 'must make', even for daughters who don't know one end of a rolling pin from the other. Treat your mother to this abundance of 'Mummy, I love you!'
When you cut into this 'almost too good to eat' artwork you see thick layers of tasty love, sweet appreciation and festive thank yous. Get your siblings to bring the party hats and sit down to enjoy the day with your own true party mum.
---
MAKE A POT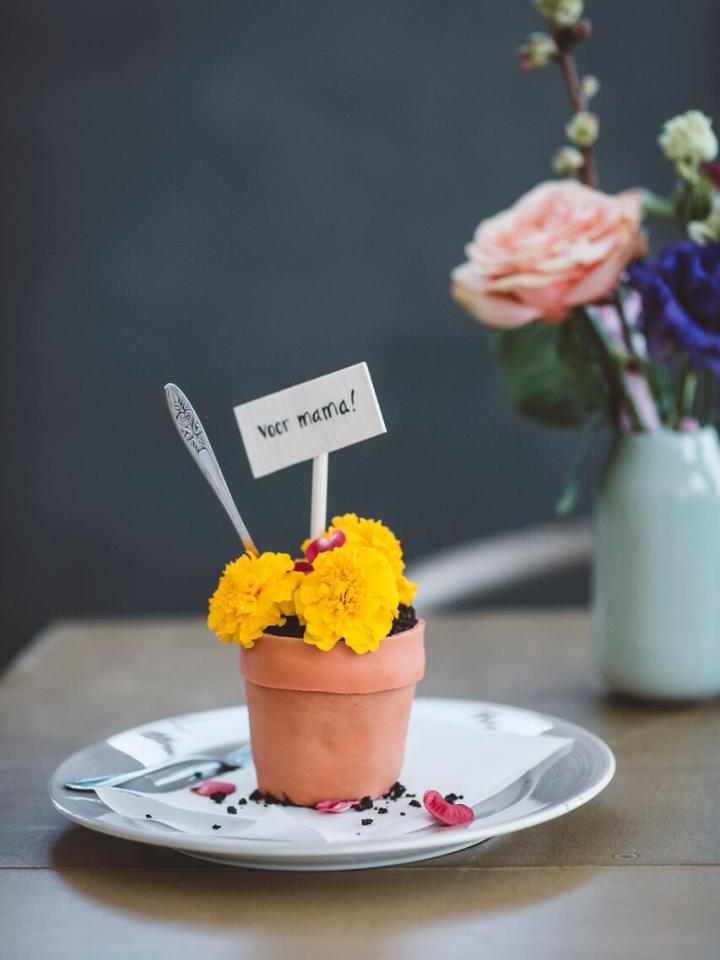 This original Flower for Mum is easy to make - and it's great fun and very tasty. It contains all the ingredients for a successful Mother's Day celebration. You can serve it with a cup of tea, as a dessert, at lunch, as a snack or even for breakfast. Place these original flowerpots anywhere on the Mother's Day menu and enjoy this adorable floral treat with love. And your dad can have one too. 
---
Pixels & Kruimels
Imagine you're very good at two things, and you enjoy them both equally. You have to choose. Or, Joyce realised, you can just combine them. Pixels & Kruimels therefore consists of two ingredients: design and baking. Two totally different fields encapsulated in one very cute name. Joyce from Pixels & Kruimels is a hero for anyone with a sweet tooth. She can readily conjure up an extravagant four layer cake, create something fruity or make the world a better place with a surprisingly creamy carrot cake. With Pixels & Kruimels she wants to make as many people happy as possible. And she's doing that very successfully!