YOU WILL NEED:
360g baking soda
120ml water
Baking parchment
Rose essential oil
Dried rose and sunflower petals 
A cupcake baking tray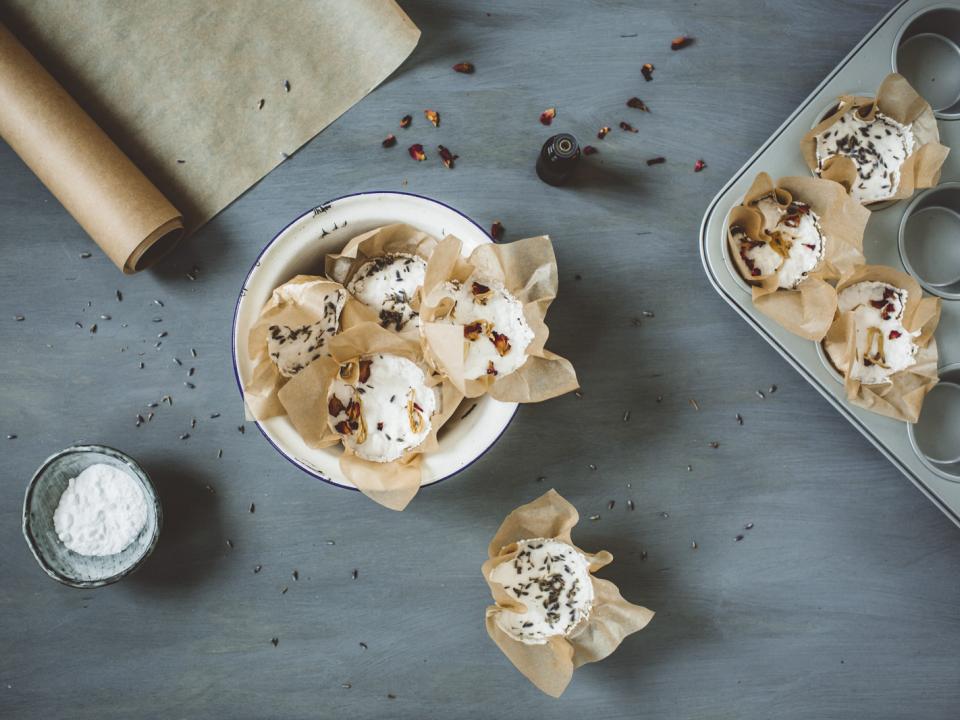 GET TO WORK
Mix the baking soda with the water. Take a spoonful of this mixture and pour it into a muffin mould lined with baking parchment. Repeat this until all the moulds are full. Place the baking tray in the oven at 350 °C and leave for 20 minutes. The discs should then be dry and firm. 
After they have cooled, sprinkle with four drops of rose essential oil each, then scatter with the dried petals. Your fragrance pods now look and smell divine. Because they're so beautiful, why not position them on your bedside cabinet, or in the bathroom, somewhere where you can admire them. Where will you put yours?