The loveliest bridal bouquets with hydrangeas
Symbol of love and beauty
You're getting married! It's time to plan the wedding. There's a lot to think about, from the venue to the theme, from the perfect dress to the invitations, and from the seating plan to the bride's bouquet. There's so much choice! But don't worry, we've gathered together the loveliest bridal bouquets with hydrangeas to inspire you.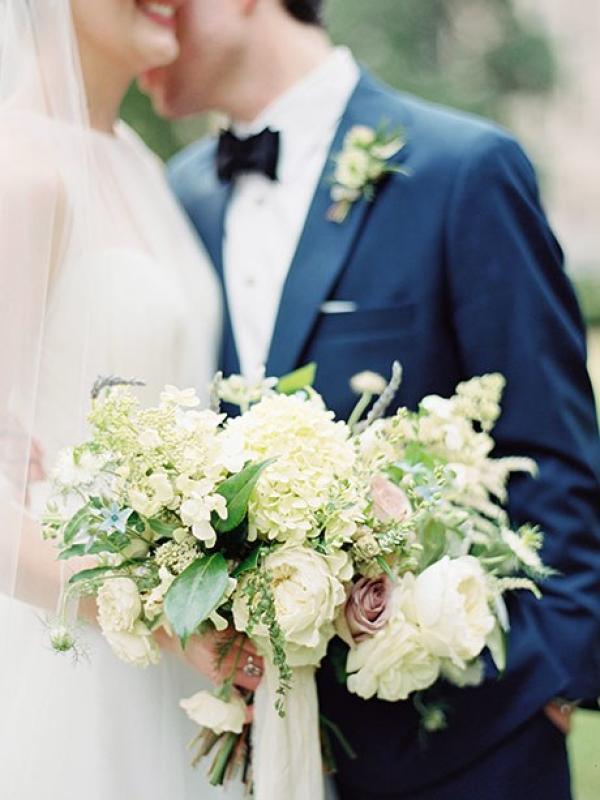 Why hydrangeas?
The fabulous hydrangea may not be the most obvious choice when you come to pick your bridal bouquet. But why not? This fabulous spherical flower is available all year round and offers suitable colours in every season: pastel in the spring and red tones in the autumn, perfectly matching both the colours of the wedding theme and nature. 
Gracious body
A single hydrangea is substantial in its own right. With its full, round body it can easily fill up a bridal bouquet. But it won't look bulky, because the little flowers in the globe look cute and gracious. And grace is also one of this handsome flower's symbolic meanings. 
Happy combination
Pick a bridal bouquet with a couple of white hydrangeas and pink roses, try white hydrangeas with foliage or keep it simple with a hydrangea that appears to be several colours at the same time. Or be open to colour and select a hydrangea the same colour as the groom's suit or accessories. A pastel blue hydrangea not only looks gorgeous with your white dress, but it also matches perfectly with his ice-blue summer suit.