Unnatural Processes
Each year, the flowers in his garden grew tall, bloom, wither and then die back. All his life, Marcin has understood and appreciated this natural process. When he was a young boy, his home in Poland was set amongst the abandoned greenhouses of his family's old flower-growing business. The wilted, cast-off flowers, scattered among the broken sheds, filled the place with romance and nostalgia. Now, he actually prefers flowers when they begin to go into their seeding phase, and works to capture this moment of transience in his practice. He casts flowers in the middle of their life cycle, interrupting the flow of nature to create a magical work of art.
Explore and discover
Marcin explained to us in an interview that experimentation and product development lie at the heart of his artistic practice. In the Design Museum workshop you'll use different approaches to cast flowers, stems and leaves, explore various binders, and discuss their history and uses together. Check out the Flora collection to see the stunningly innovative tables and lamps that Marcin's achieved with his beautiful resins, and get inspired to create your own artwork under his expert tuition.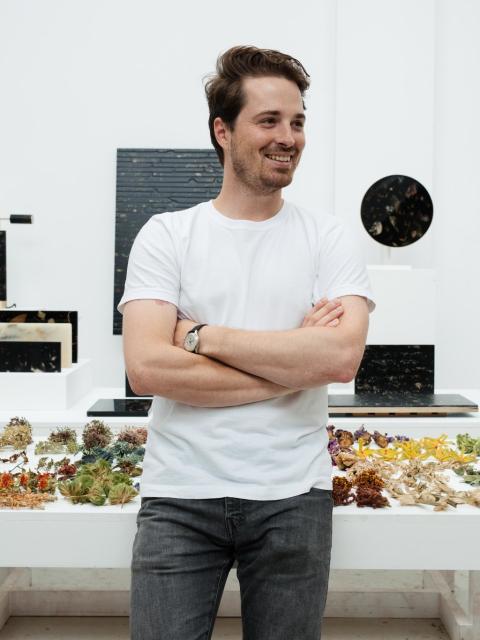 Click here to buy tickets for the Unnatural Processes workshop. If you'd like to explore casting flowers at home, try our epoxy flower DIY. The power you discover as you immortalise your favourite flowers in resin might even kick-start a beautiful art career just like Marcin's.
---
Are you going to the workshop or have you cast some blooms at home? Share your creations with us on Facebook or Instagram with the hashtag #funnyhowflowersdothat.