How to make Swedish Midsommar Flower Crowns
A modern twist on the traditional Swedish floral headwear
When it comes to Swedish Midsommar - one of the most celebrated holidays in the country's calendar - headdresses are not just optional attire, they're essential. 
Taking place on the evening of 22nd June and extending throughout the following week, Midsommar is the purest celebration of summer which involves flowers in your hair, dancing around the maypole and a never-ending supply of local delicacies. But it is the tradition of gathering with friends and family brimming with whimsical florals which has caught on here.
So, in preparation for this year's celebrations, we asked Swedish floral designer Nordic Twigs to put her own modern British twist on the traditional headwear and show us how it's done.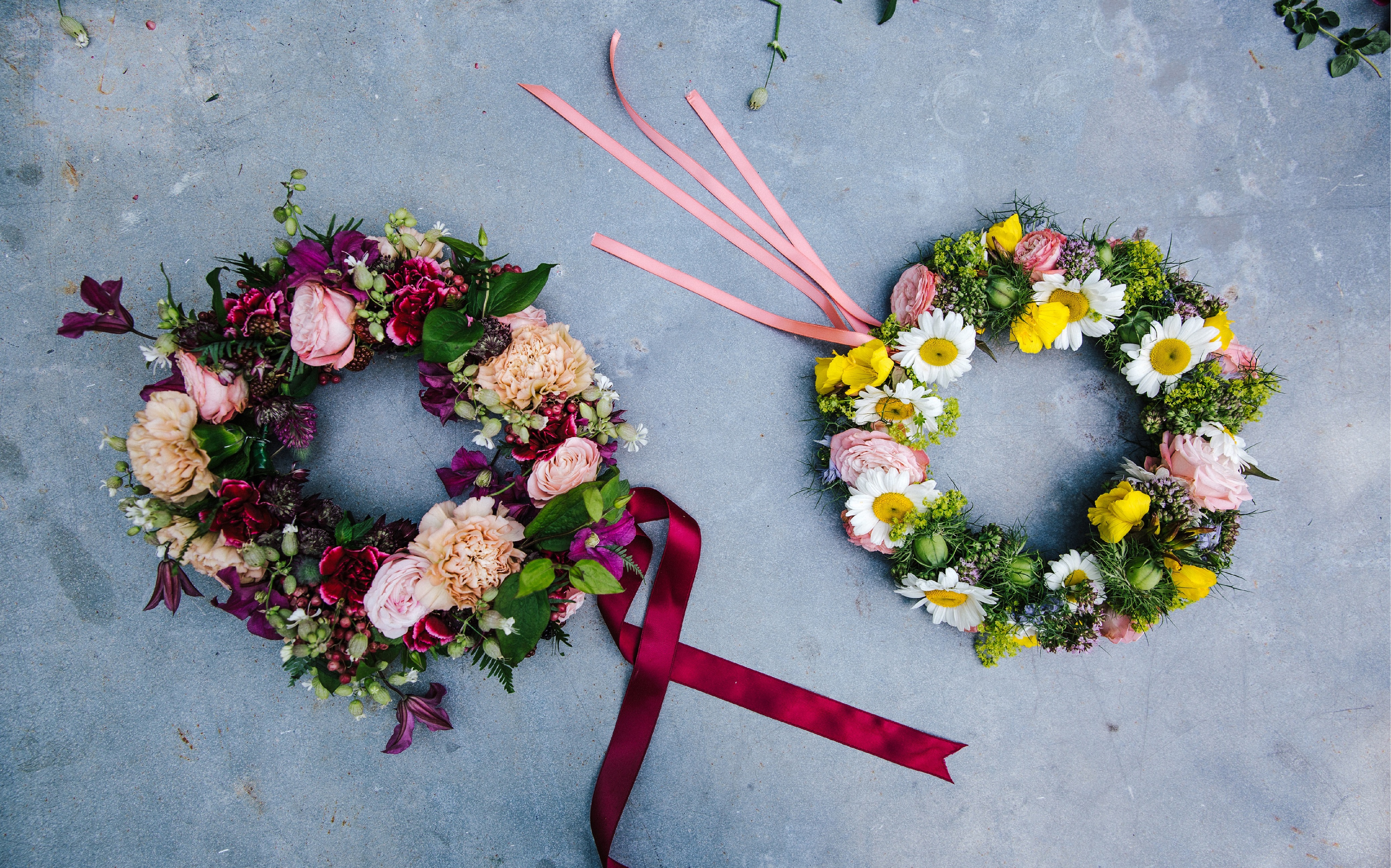 Funnyhowflowersdothat.co.uk
 You will need:
Stub wire

Wire reel

Parafilm floral tape

Scissors

Foliage

Seasonal Flowers
Flowers you'll need for the traditional crown
Alchimella 
Nigella
Nigella Green magic
Oenothera or evening primroses
Madam Bombastic spray roses
Trifolium or Clover
Leuchanthemum or large daisy
Fresh Mint
Orignamum Pink Charm
For a contemporary twist
Pepperberries
Blackberries
Carnation 
Umbrella Fern
Astrantia Star of Love
Clematis
Nigella Green Magic
Madam bombastic spray roses
Caroline, from Nordic Twigs, explains; "The ingredients for a more traditional crown are carefully selected, using flowers with a meadow-feel. For a home made feel, use wire to attach the flowers but for a special occasion such as a wedding, parafilm should be used to soften the feel of the flower crown and cover any mechanics."
"For contemporary flower crown, let your imagination run free. Let colours clash and be big and bold if that takes your fancy. The more contemporary look gives you the opportunity to play with colours as well as using unusual ingredients. However, the same technique is used as in the traditional flower crown."
Method:
Use approximately 3 x stub wires and twine them together creating a long section

Cover the wire with floral tape

Place on top of head to get the right size and twine the ends together, creating a circle. Repeat with floral tape to cover the wire.

Cut flowers about 3-4 cm long and use the wire reel to attach them to the circlet, moving from side to side so that you get a nice coverage

Repeat until the whole circlet has been covered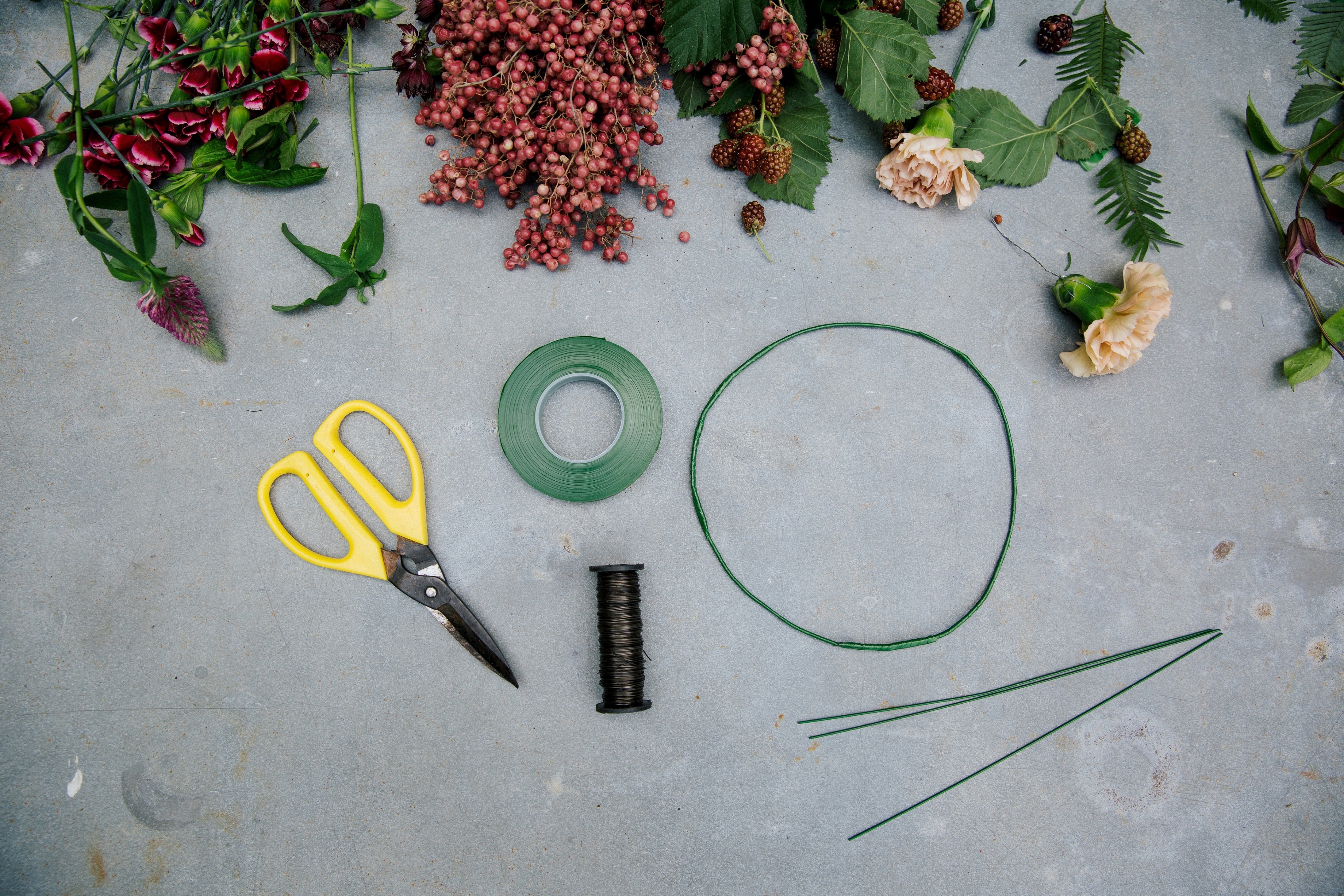 Funnyhowflowersdothat.co.uk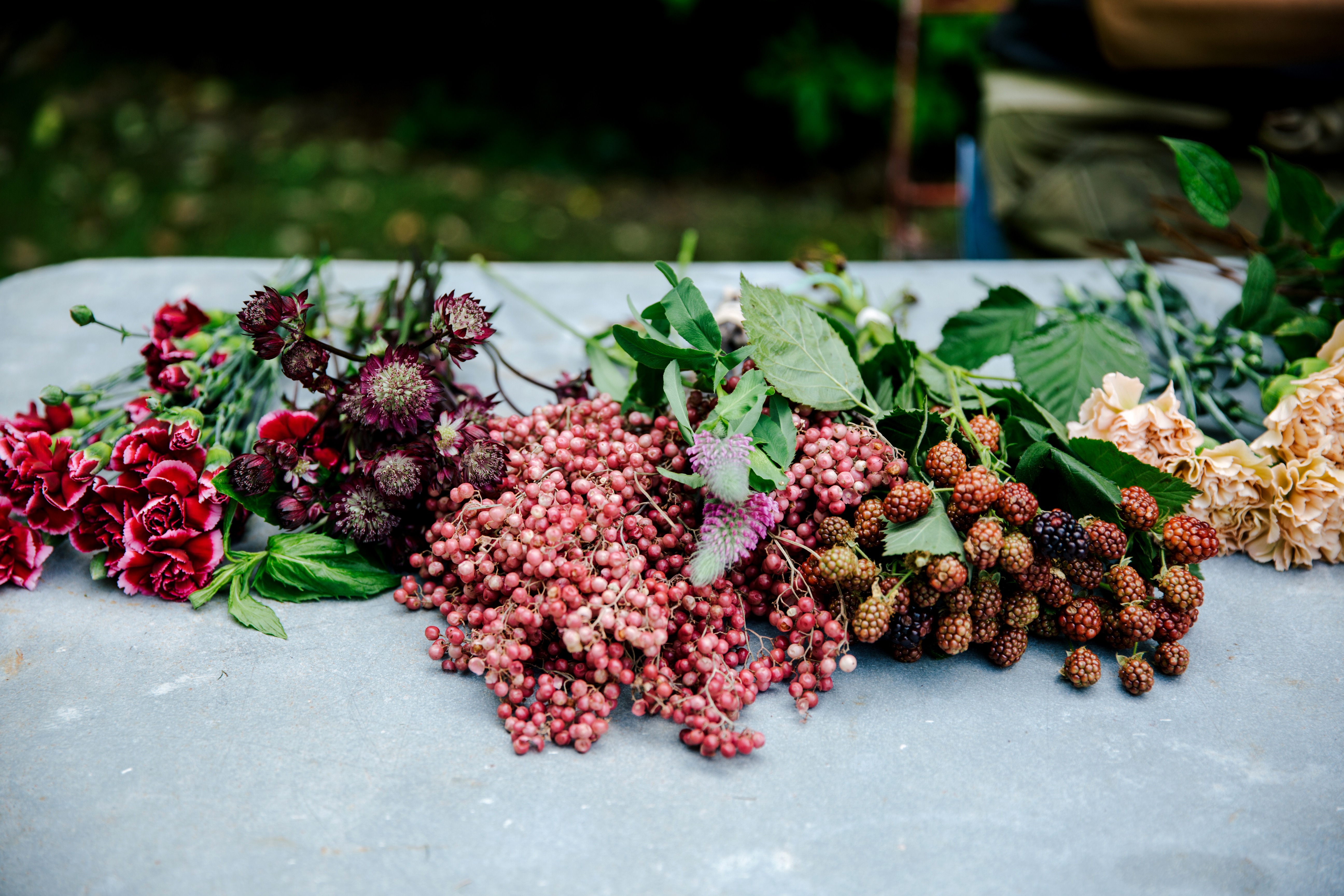 Funnyhowflowersdothat.co.uk
Funnyhowflowersdothat.co.uk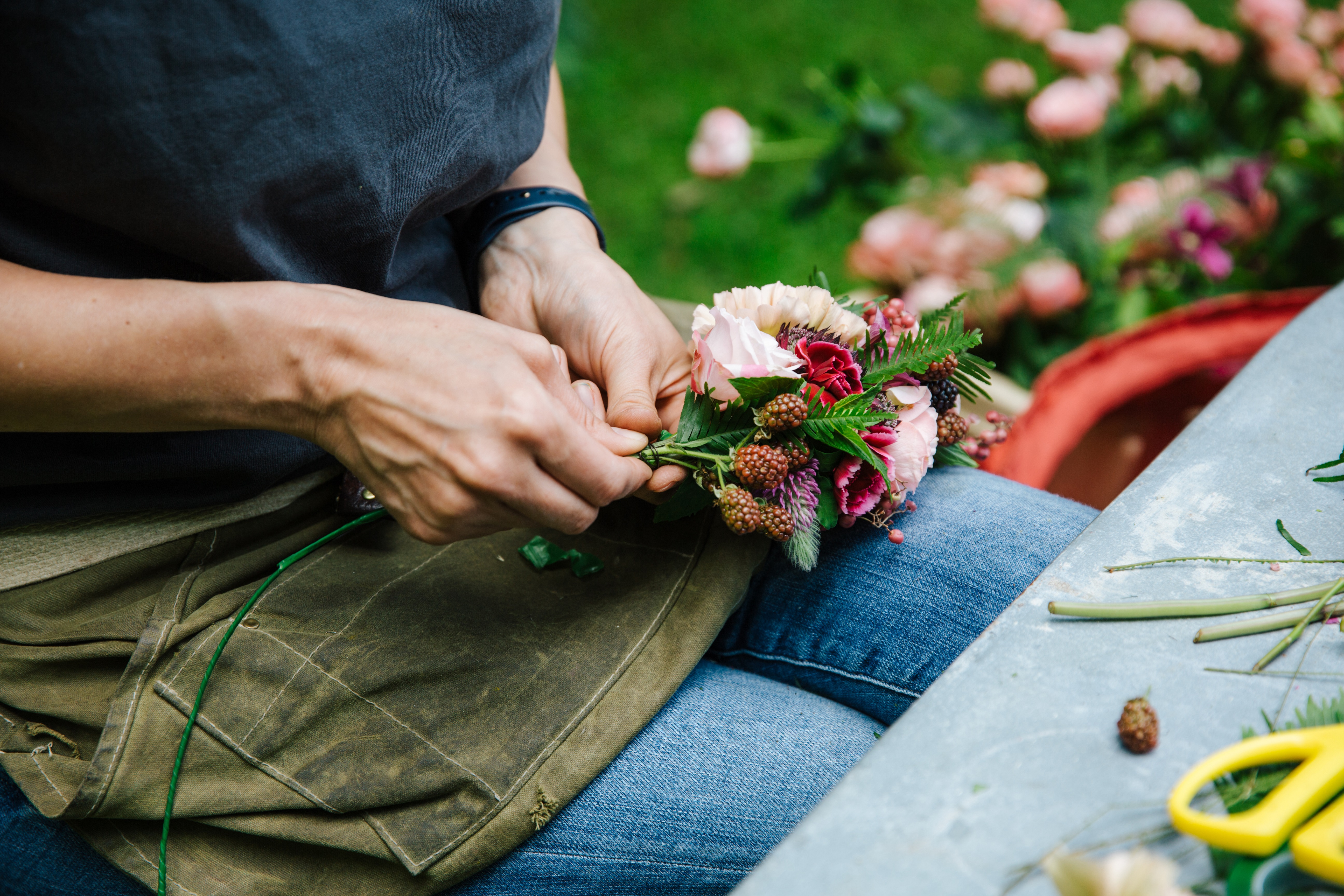 Funnyhowflowersdothat.co.uk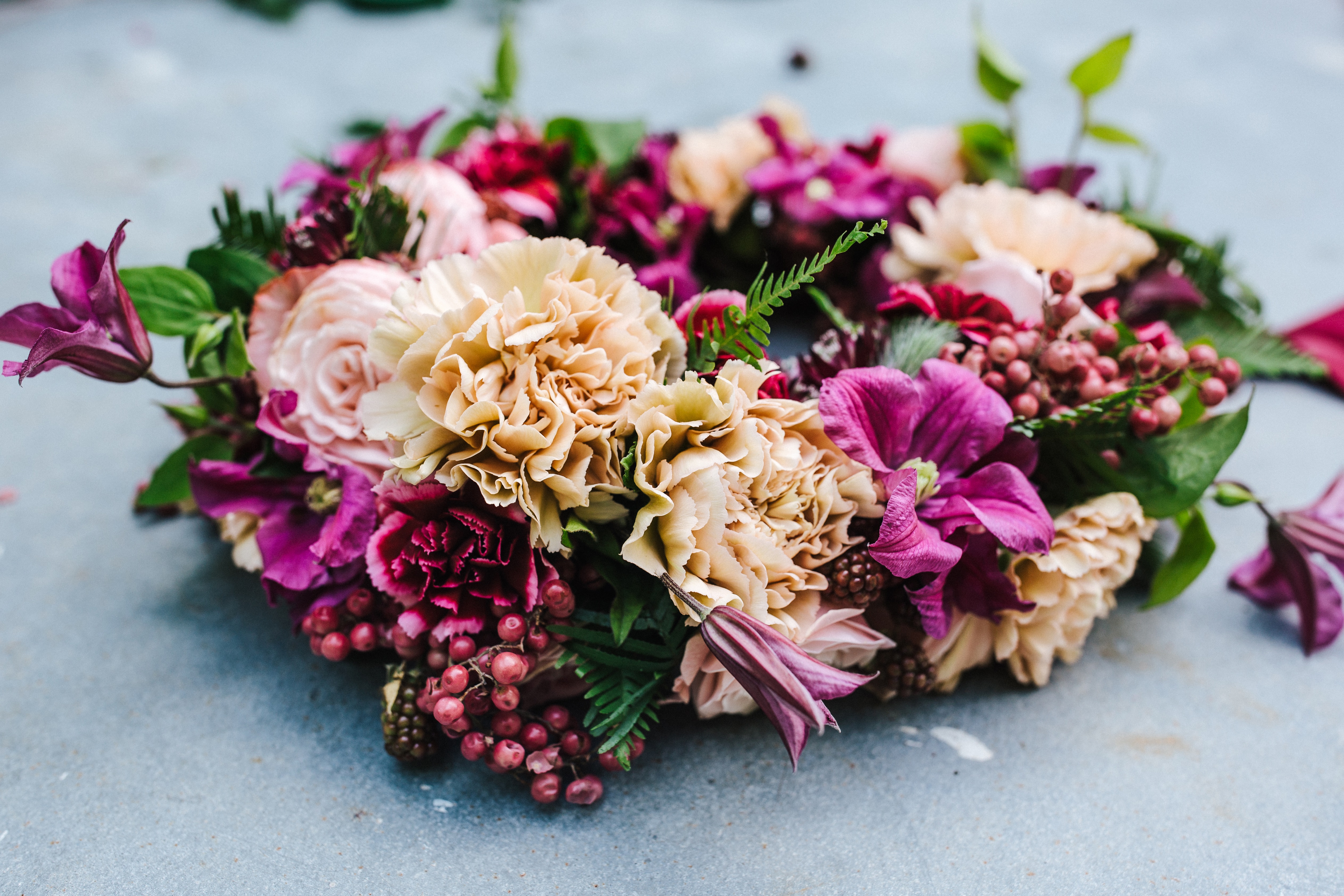 Funnyhowflowersdothat.co.uk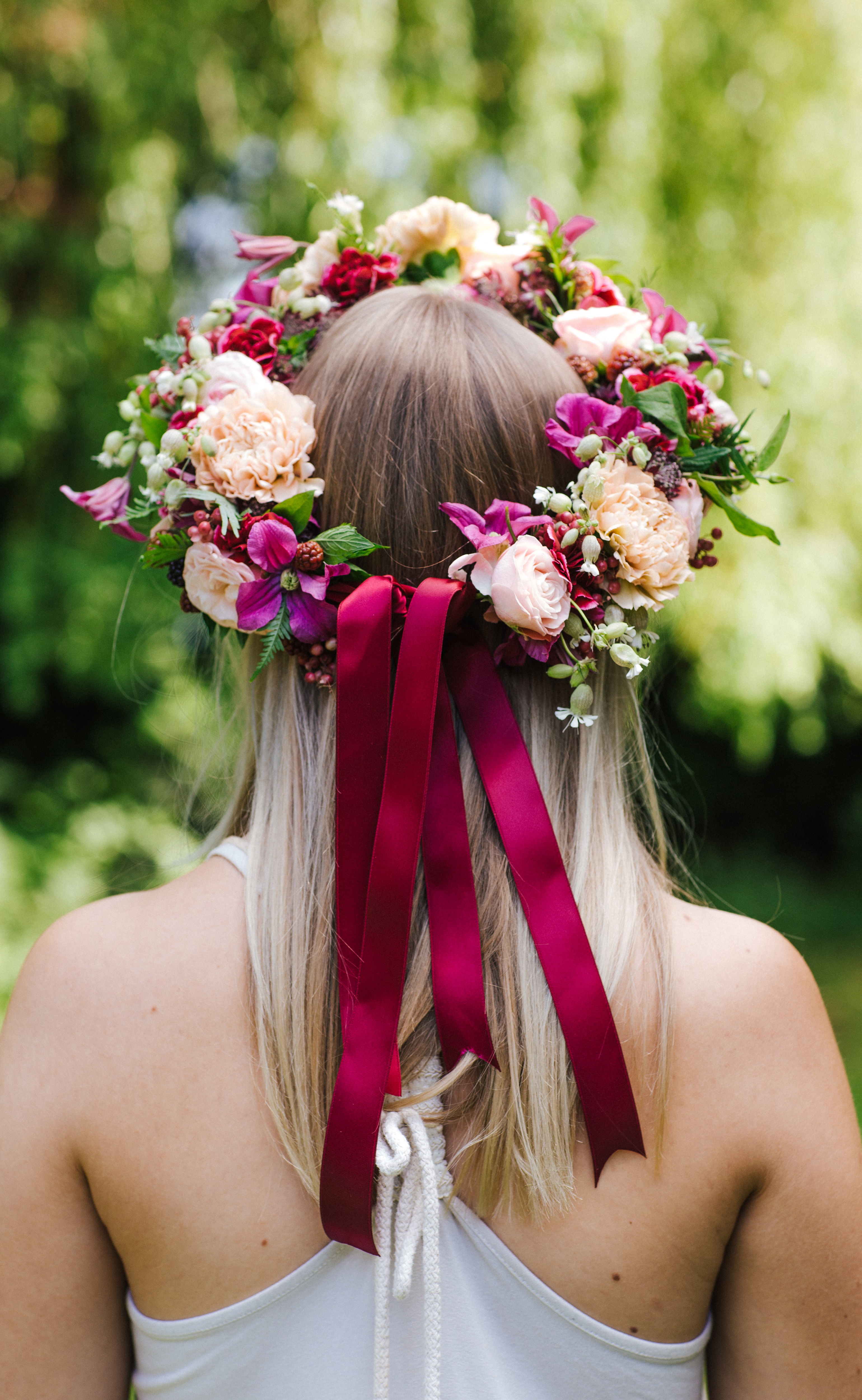 Funnyhowflowersdothat.co.uk