Hydrangea
Big, voluminous globes of vivid colour comprised of a myriad of tiny, delicate flower heads, hydrangea are ideal flowers for blowing away those January cobwebs. Keep things simple and embrace their naturally rustic vibe by placing them in a vintage pitcher – perfect for a kitchen table or bedroom dresser.
If you're growing your own hydrangea, find out how to turn your pink blooms blue with a little help from some coffee grounds. Magical as it may sound, it's all a matter of chemistry.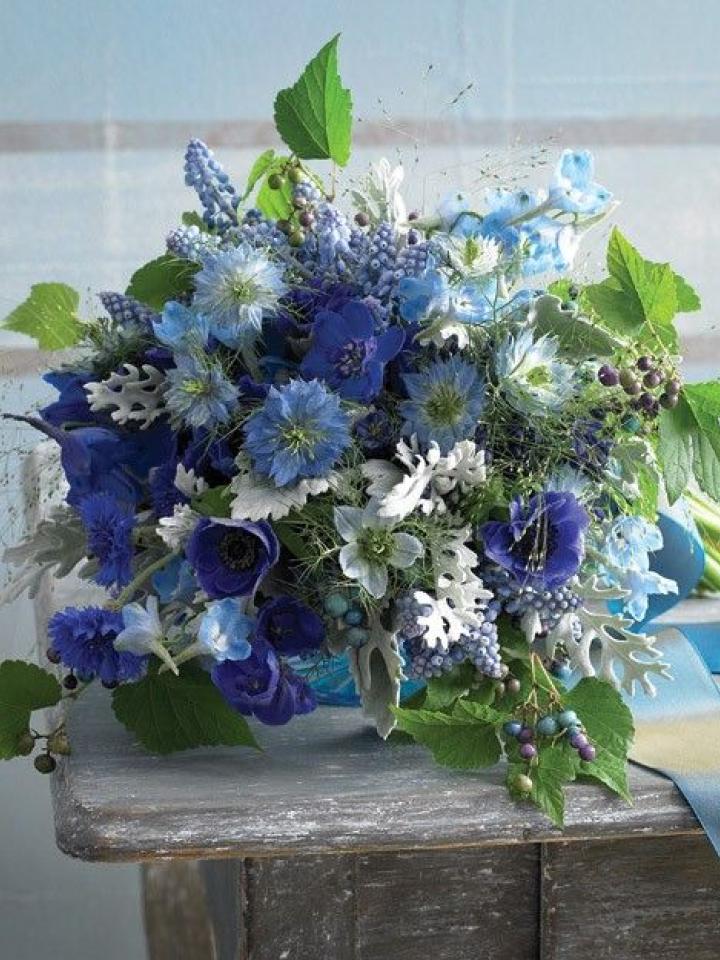 Nigella
Who doesn't feel like a fragile and delicate flower after the excesses of the party season? So why not choose a flower to suit the collective mood? And there are none so delicate as the beautiful nigella flower. With their wispy powder-blue petals and feathery foliage, nigellas have a romantic, almost magical quality. Like a sprinkling of fairy dust, they promise to transport you away from the dreariness of the daily grind. Team them with other dreamy wildflowers, such as daisies and poppies.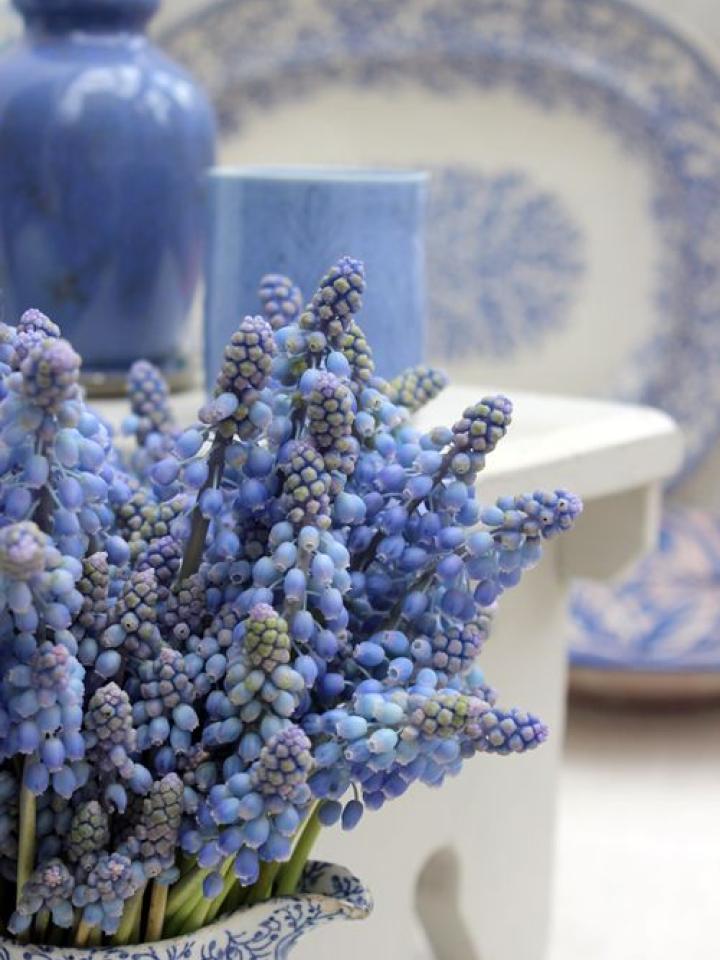 Hyacinths
These beautiful cheery-looking towers of tiny flowers, ranging from pale pastel blue to intense indigo, have become synonymous with spring and Easter. But the good news is, they can flower from as early as January. So start dreaming of sunnier days with a bright and beautiful bunch of hyacinths. Team with candy-pink tulips for an early hit of spring joy – and wave goodbye to the dark days of winter.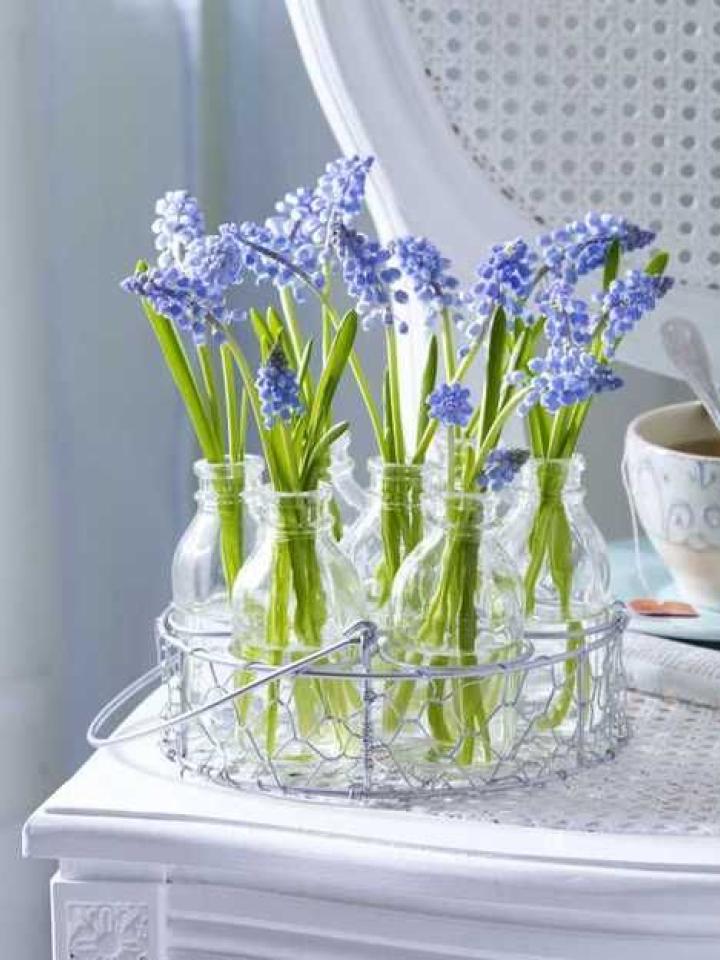 Muscari
A particularly eye-catching and happy-looking variety of hyacinth is the winter-flowering muscari. Also known as the grape hyacinth, it produces spikes of dense, usually blue, urn-shaped flowers resembling grapes. Its colour palette ranges from very pale to very dark, almost black, with some species exhibiting flowers of a different colour at the top to the bottom. Arrange them with some sunny yellow daffodils – and immediately break into a smile.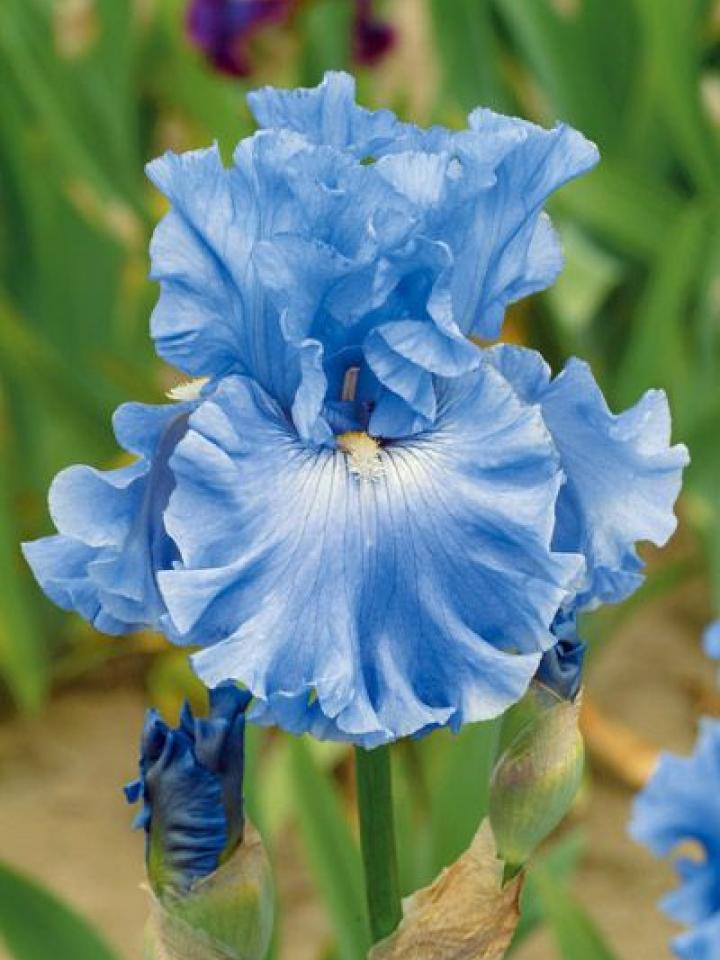 Iris
One of the most exquisite flowers of the new year, the iris is a sight for sore eyes when you're feeling less than chipper. Its delicate and sculptural form combined with the intensity of its colour offer a double whammy of joy. Mix the blue variety with its yellow and creamy white counterparts for an explosion of colour and texture.
Which flower have you got your eye on? Tweet us who you'd like to treat and we'll find out their favourite flower for you, to brighten up their day.