The best tulip vases
Tulip vases, or floral pyramids, have long been designed more as a showpiece than as an actual vase. Delft's answer to the Chinese Ming vase, in other words. Lovers of grotesque porcelain can get their fill in a host of museums, but contemporary tulip vase lovers can meet their needs in most department stores. 
---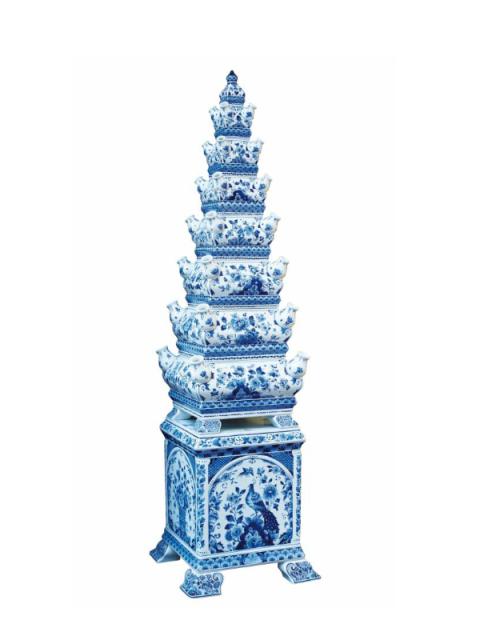 A real treasure
This unique tulip vase with seven layers of Delft blue on a pedestal really is spectacular. This vase was the Netherlands' royal gift during the state visit to the United Arab Emirates in 2012. It cost nearly 14,000 euro - but that does buy you quite a vase. 
---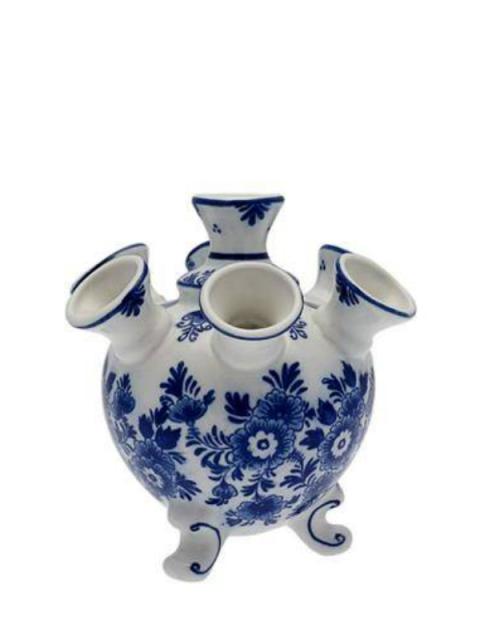 To display on a lovely vintage tablecloth 
If you want the rich feeling of a remarkable vase for a remarkable flower but don't want to have to sell your house and live in a cardboard box to fund it, this tulip vase has space for 6 single tulips.  
---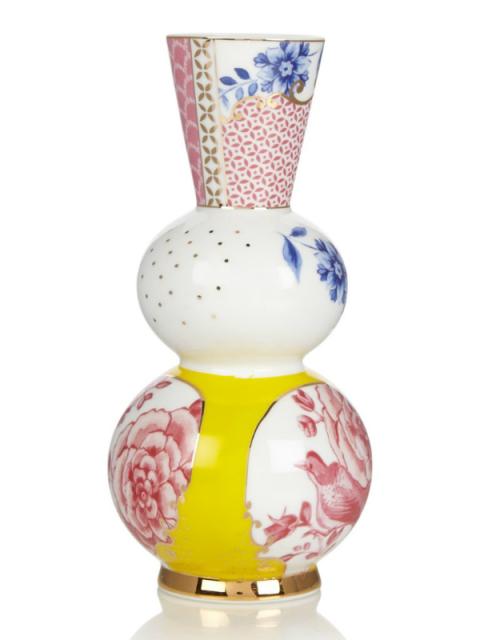 Hello there!
This cheerful vase from Pip Studio turns even the most depressing day of the year into a party. Stick a couple of cheerful yellow tulips in it, your day will be perfect and it doesn't cost the earth.
---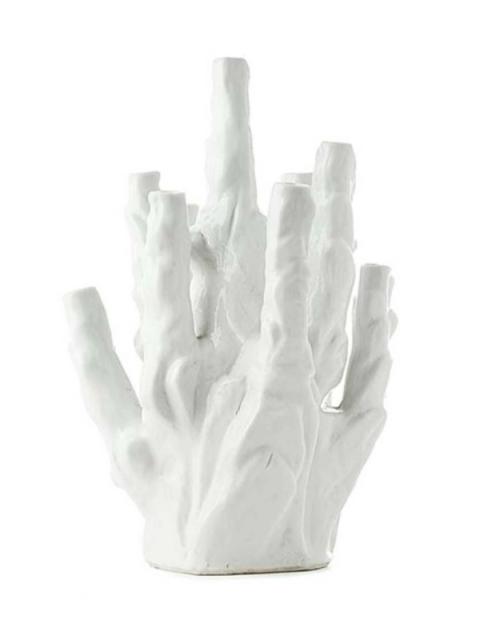 Let the tulips do the talking
The peacefulness of this white coral vase allows room for a noisy display. Brilliant colours and mad shapes can do the talking. The Pols Potten coral vase is happy to provide the backdrop. 
---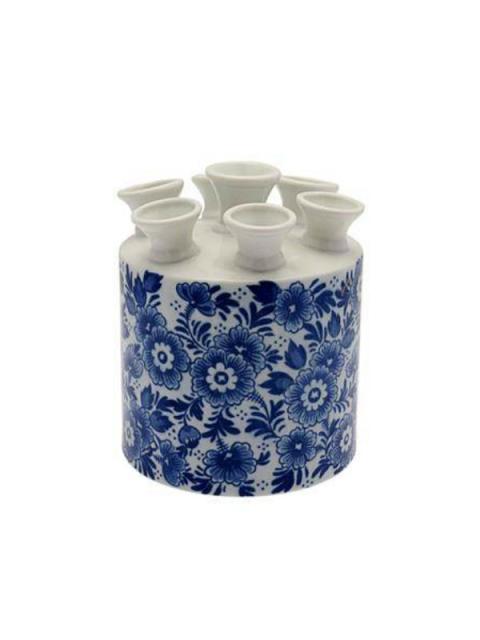 Old design, new style
As the name suggests, Delft blue comes from Delft! Royal Blue Delft brings a new style to classic blue tulip vases. A hint of the old and a touch of new. We are particularly taken with this one, but you can see the whole collection here. 
---
VaseBay
Of course you can always buy a second, third or even fourth-hand vase, eBay is full of them! Some are horrifically ugly, but maybe that actually adds to their appeal.