In the category of emotionally charged flowers: the rose
This classic lady never looks out of place
Suppose you want to give someone a lovely bouquet: an uncle, a girlfriend, an old friend. At the florist you're wracked with indecision: will you opt for chrysanthemums, carnations or lilies? Then you spot the most voluptuous roses. Opulent and in a delicate colour, the sweet fragrance wafts towards you. But you still don't pick them. Well, roses are just so emotionally charged. It's high time we got rid of the rose's stigma!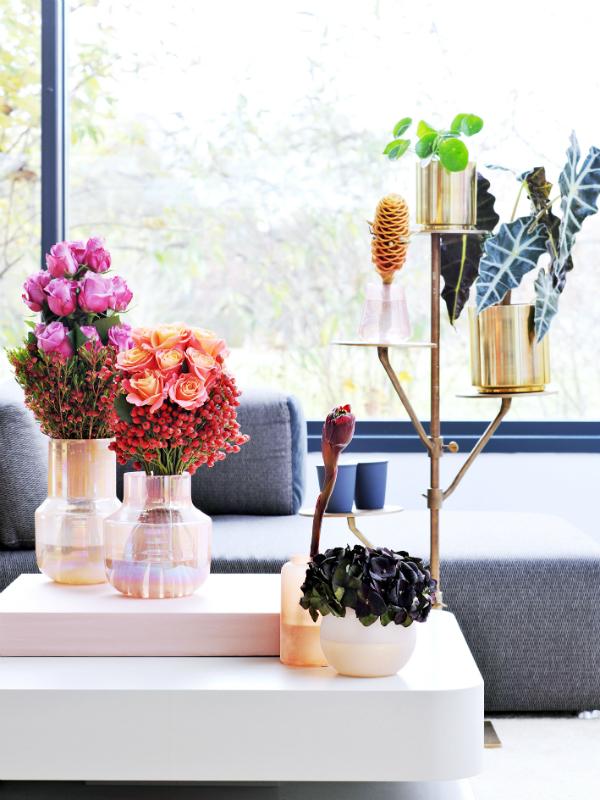 Something for your wife or Valentine
You only give red roses on your wife's birthday and when the calendar reaches 14 February, don't you? Well, that's partly true. Obviously you give roses on those special days, but why not on an ordinary Tuesday as well? Red roses are classics, and never look out of place. Combine them with other stylish beauties; try using this bouquet recipe, for example.
Emotionally charged message
"Hi there. With this flower I'm also giving you my pounding heart.  Will you accept both, or should I just quietly slink away?" When you give roses, you are also giving their symbolism. The heart-shaped petals represent love and trust, and the thorns indicate that the path of love is not all roses. 
Opt for colour
Red roses in particular are inextricably bound up with their symbolism, but not all the colours of roses represent passionate and unrequited love. Pink roses represent joy, gratitude and purity. And yellow ones stand for friendship and connection. So you see, it's not that bad …
And another thing
Why should you care what the rose symbolises or which days you should and shouldn't give the flower? Unleash your rebellious side and stand up for the Queen of Flowers. The rose is stunning and deserves to be celebrated 365 days a year.